Hybrid Logistics Project







The Hybrid Logistics Project is a demonstration infrastructure being created by the Learning Counsel, Knowstory and the Learning Leadership Society. Underwriter(s) and co-creators of school readiness for Hybrid Logistics:

Cisco Systems provides more than just network infrastructure for K-12 Schools. Cisco can help you build secure collaborative environments for enhanced safety, virtual learning systems, ubiquitous wireless connectivity, and more. Learn more at
www.cisco.com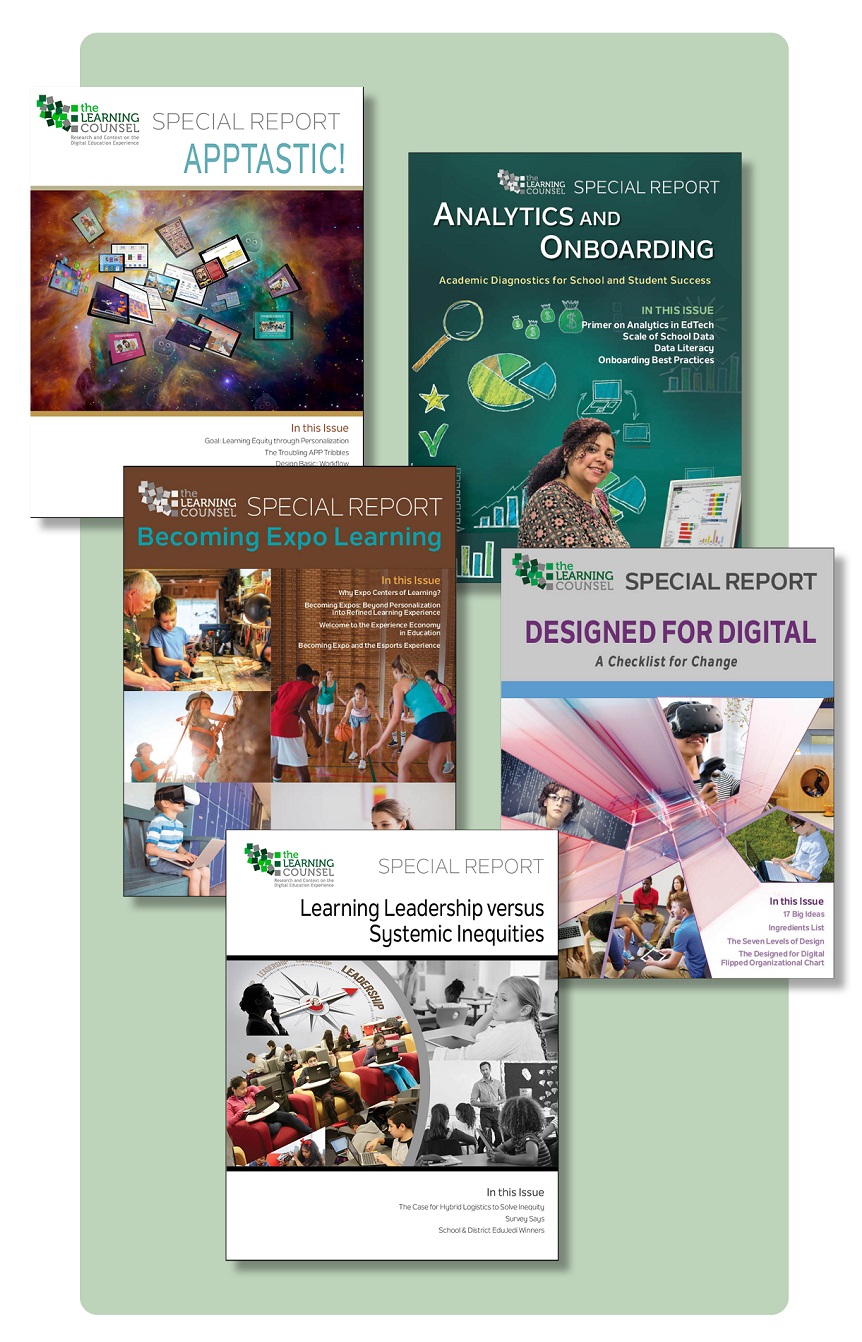 FOUNDATIONS FOR HYBRID LOGISTICS
Several years' worth of Learning Counsel Special Re- ports led to the development of the thesis for Hybrid Logistics.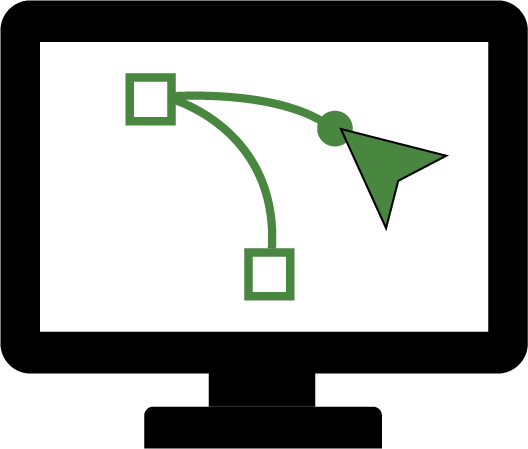 HYBRID LOGISTICS PROJECT: WHAT IS IT?
The Hybrid Logistics Project proposes educational transformation through changing the grade-and-class structure to a hybrid model of time and space use, characterized as learning "uberization." The Project works with education leaders on the vision's practical utilities for teachers, administrative calendaring logistics, student personalization potentials, helping disseminate the research, and developing the first Hybrid Logistics Interchange (HLI) showcase software. Like enrolling in a group Uber ride, but using advanced calendaring and classrooms as destinations, teachers set up a "KnowMeet" for a student group that sets a class or virtual classtime on calendars upon a cohort, set by the teacher, of students hitting a link. The rest of the time students study independently on campus or remote. This "disaggregates" whole-group classes and changes structure to small group or individual paths that still intersect with live teaching. Hybrid Logistics is an emerging disruptive technology that precisely uses human teachers for their skills with students. Since teachers are not always tied to a classroom, they can roam to help individual students but still have live human teaching moments to lecture, hold discussions, and do hands-on projects. Schools do not need to change every part of their current structure but can use a Hybrid Logistics Infrastructure to personalize learning paths during study hall time for subjects like electives and remedial learning. A Hybrid Logistics Infrastructure does not make all learning online or remote. It is the long-desired middle ground between online and on-campus.
A new technology to help schools overcome the teacher shortage.
A transformation that goes beyond personalization to individual experiential learning.
HYBRID LOGISTICS
Hybrid logistics changes systemic inequities by a restructure of space and time use towards personalized pace for every student. Workloads for teachers now focus most of their time on direct instruction and those more poignant but less frequent class intersections. A side effect is new careers open in education that haven't been there before. Hybrid Logistics is the first use of algorithms to make space and time use "uberized."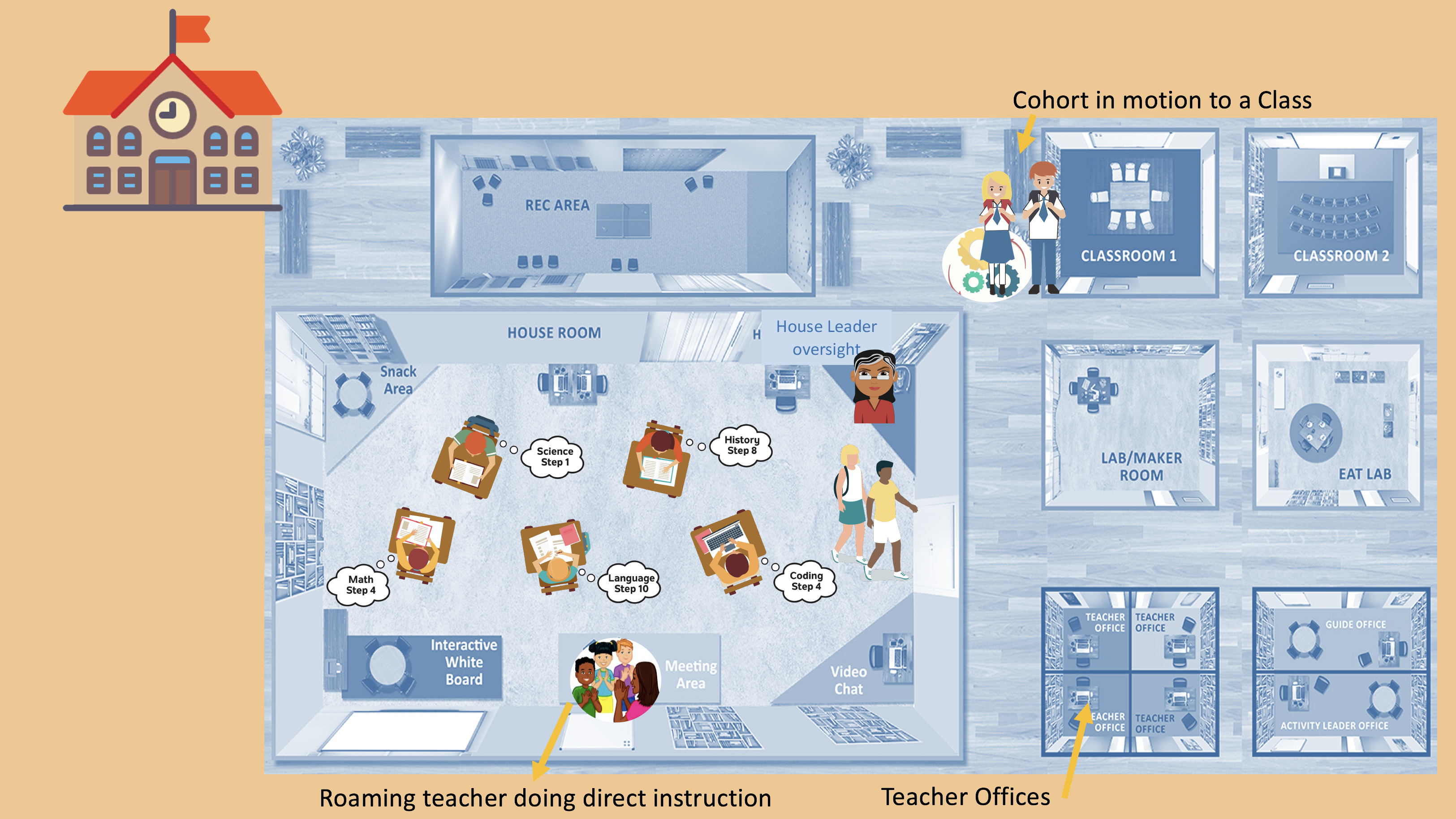 SEEING THE BEFORE, AFTER OR AFTER ALTERNATIVE ORGANIZING PRINCIPLES
BEFORE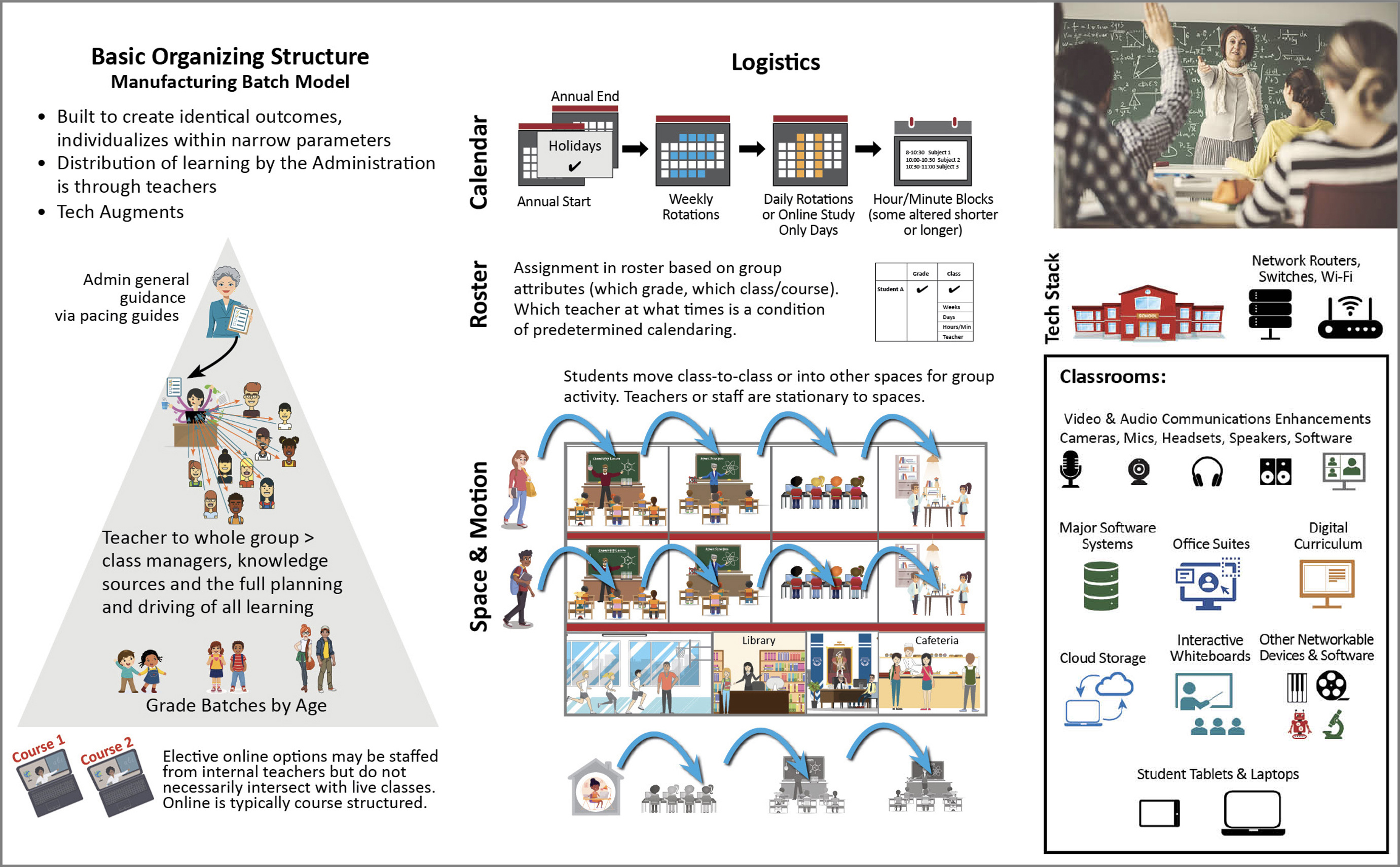 AFTER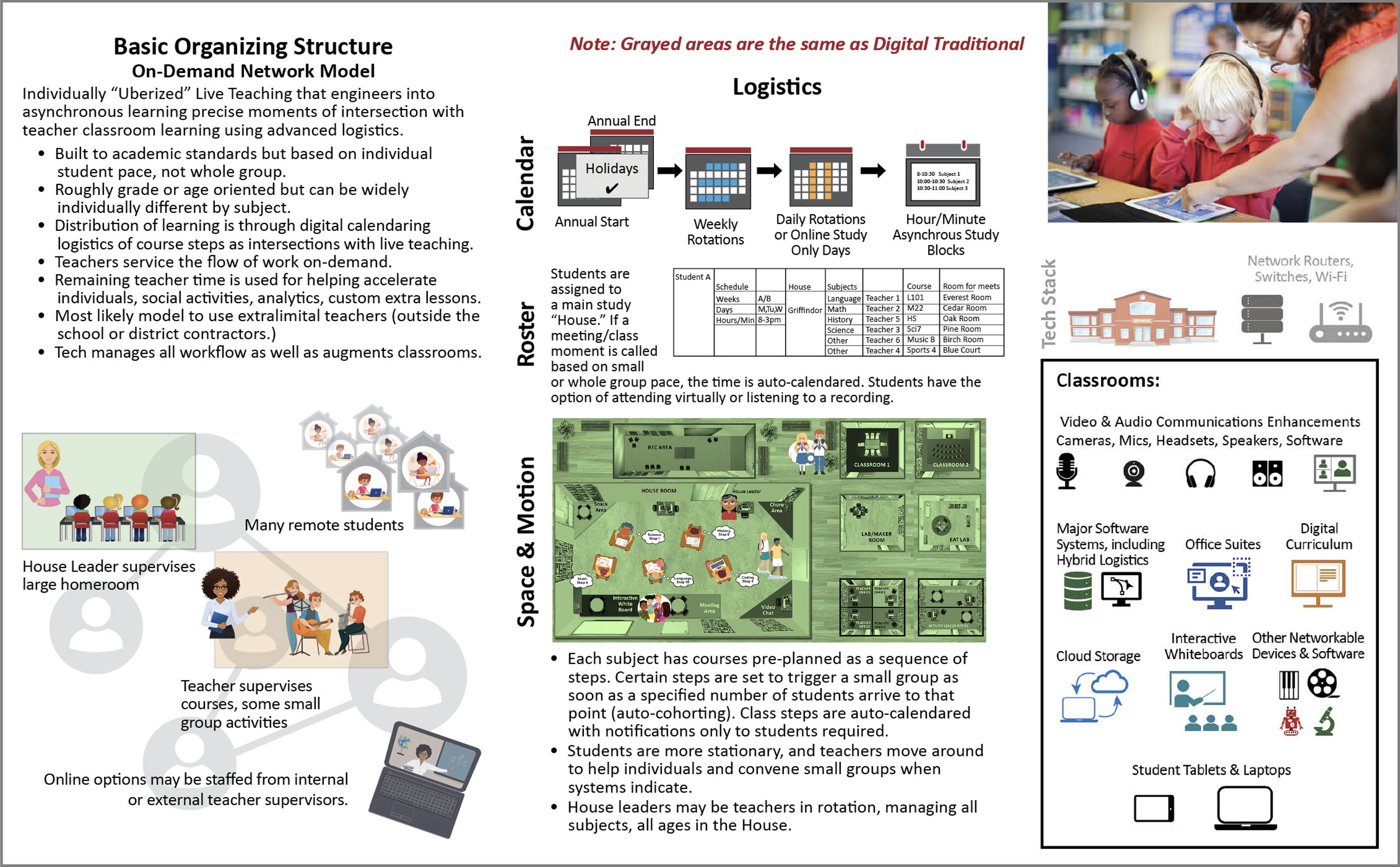 AFTER ALTERNATIVE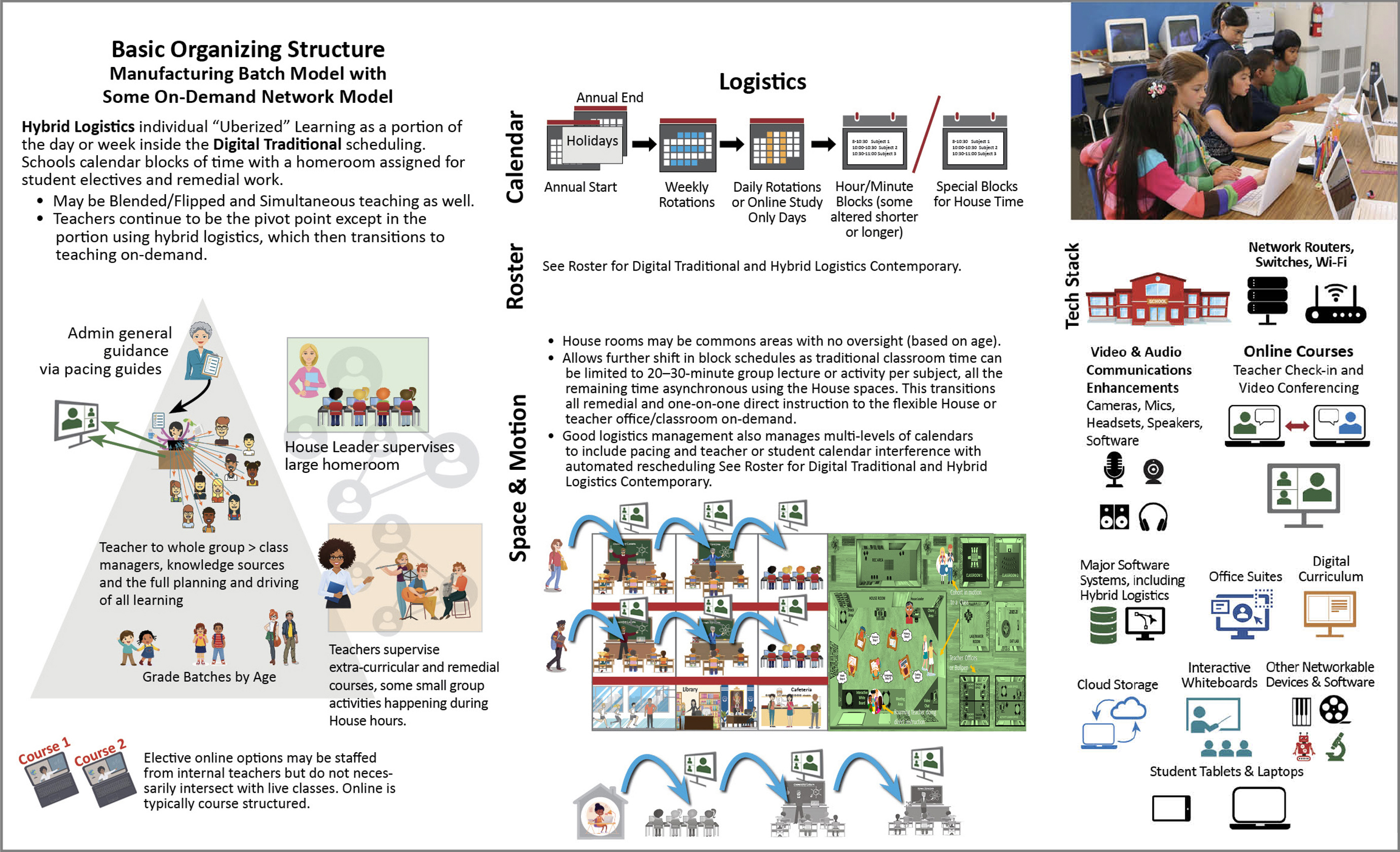 GET INVOLVED
We need YOU. Every one of thousands of interactions with educators and administrators has led to tweaks of the vision. Making school use of time and space far more efficient is a huge technological undertaking, and urgently needed. The biggest epiphany for leaders hearing about the Hybrid Logistics Project is realizing they didn't see the problem before of how inflexible time and space are in most learning — and they wanted to see a demonstration and get briefed on the project. If you see the issues the way they did, schedule the briefing today.
In 2019, the Learning Counsel hosted events which featured a demonstration game allowing players to take roles of teachers, students and administrators to experience the change in learning and the difference in physical motion and spaces.