Learning Counsel Expo Achievement Schools

EXPO ACHIEVEMENT SCHOOLS APPLICATION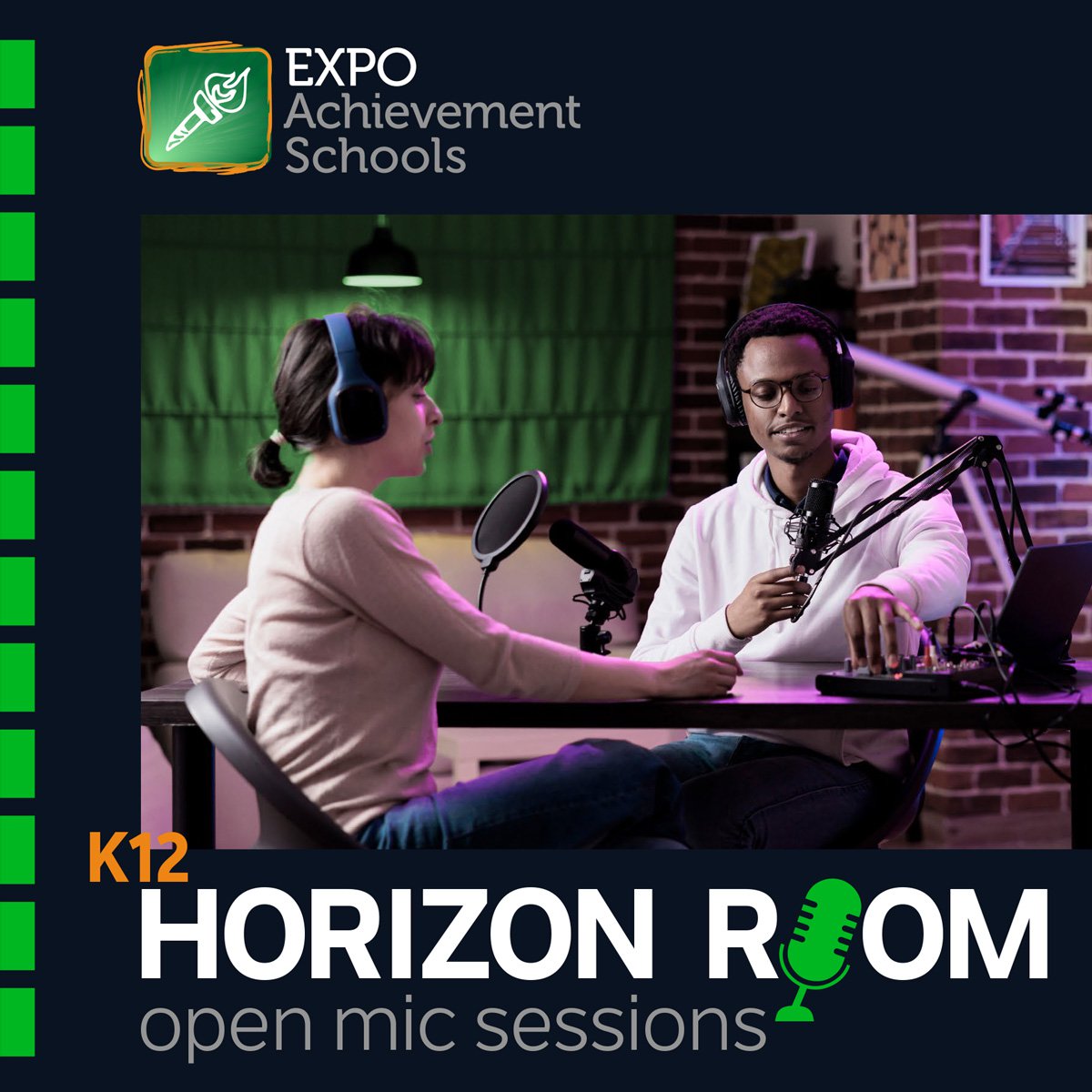 The Horizon Room, hosted by the Learning Counsel, is a space for educators to come together to share challenges, solutions and inno- vations, or just bounce ideas off other like-minded professionals. Basically, it's about everything on the immediate horizon for schools...hence the name.
Each session we will bring in all our research, industry experience, partnerships, and connections to help educators navigate what's on the horizon and learn from each other.
Not a member of the Network of Expo Achievement Schools yet? No problem! The Horizon Room Open Mic Sessions are open to all edu- cators. Of course, you get more out of a membership, but definitely join the Open Mic sessions and take advantage of collaboration with peers.
LEARNING COUNSEL EXPO ACHIEVEMENT SCHOOLS
"Schools today are struggling with the acknowledgement that their system structures have to change foundationally, while at the same time, they've filled their box with worthy work intended to improve learning experiences. Simply adding new things to the box, without addressing the foundational shift is unsustainable. The trick is to address the structural shift, in the context of the other great work being done, without breaking the system. It really is about working creatively inside the box."
—Chris McMurray, CAO, the Learning Counsel
Traditional classroom-plus-teacher models are resource intensive and unsustainable. Individual students do not always get what they specifically need. New thinking would remodel structures to keep the best of live teaching but set students on independently paced paths to dramatically improve achievement. Expo Achievement Schools focus on structural change by partnering with other schools and district leaders to solve
critical challenges
and
achieve personalization.
Membership
will focus on achieving the right rearrangement of master schedule and space use, plus a robust technology architecture model to help make experiential learning journeys effective. In addition, membership aligns tactics schools and districts may already have in play, such as dual language programs, instructional materials adoptions, project-based learning, social-emotional learning and other tactical programs dependent on an overarching strategy that will deliver efficiencies. Here are the top six shifts in education that indicate schools need to change their structure:
Teachers are increasingly leaving the profession or not even entering, resulting in a projected national staffing shortage upwards of 1M individuals (about the population of Delaware). The days of one teacher-one classroom are gone. We need to maximize the specific use of human resources.
The average district will be short of more than 28% of its teachers by fall 2022. Teacher shortages will continue at least up to 2030.
The school's customers, students, and families, have an expectation that personalization and alternatives are the normal operating procedure, and what is best for their kids. Schools must change to structures that support personalized and experiential learning.
Student attrition to homeschooling or alternatives continues to accelerate nationwide.
Leaders have "no time" because their systems keep adding new things to the workload in an effort to improve, but have not addressed the delivery model change necessary to evolve.
Most school systems have insufficient critical tech architecture and training to maneuver well with professional digital resources.
JOINING LEARNING COUNSEL'S NETWORK OF EXPO ACHIEVEMENT SCHOOLS
Expo Achievement Schools are individual schools and districts committed to the vision of the future of education as outlined in the Learning Counsel's
Becoming Expo Learning Special Report.
Network members will contribute to the vision, strategy, planning, and implementation for their school or district, informed by the network and tied to these two disciplinary areas below. Applicants are planning explicitly to create or enhance their learning delivery structure for more highly personalized experiential learning or that leverages a well-considered process and technology architecture model. Applicants are expected to be at different points on a spectrum of change.
Beyond Personalized to Experiential Learning

Process and Technology Architecture Modeling

Institutional leaders and instructional staff design rigorous and highly accessible hybrid learning experiences for adults and students.

Learning experiences address personalized time, space, and pace, to facilitate individual growth and progress.

School schedule, course structure and traffic patterns support personalized learning through workflow models for better experience.

Resource to improve student experience.

Structures for learning are personalized to support learner voice, choice, identity, and agency.

The institution's teaching and learning, and technology departments are strategically aligned in how they support school leaders and instructional staff.

The organization has a well-articulated technology model architecture for infrastructure, instructional technology and digital curricular resources used in the system with protocols or systems for workflow to make the entirety efficient and effective.

All users in the system are adept at navigating the technology architecture model.
Once accepted as an Expo Achievement Schools member, you will team with other high-powered school districts working together to shape the future landscape of education and outcomes for learners. Network authentically with national leaders to learn from each other as you reimagine designs for learning and create personalized experiences for students across the country. Expo Achievement Schools also have the opportunity to be selected as an Expo Demonstration Site, modeling effec tive practice aligned with one or both network focus areas.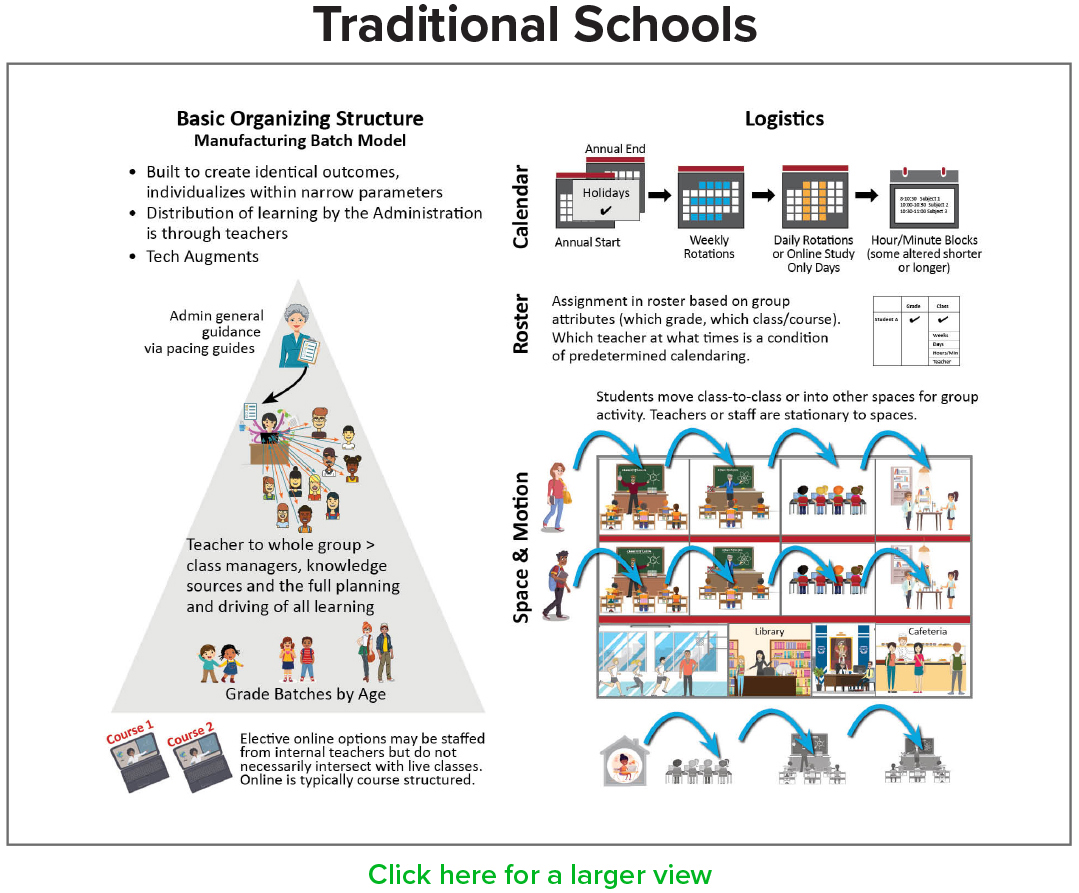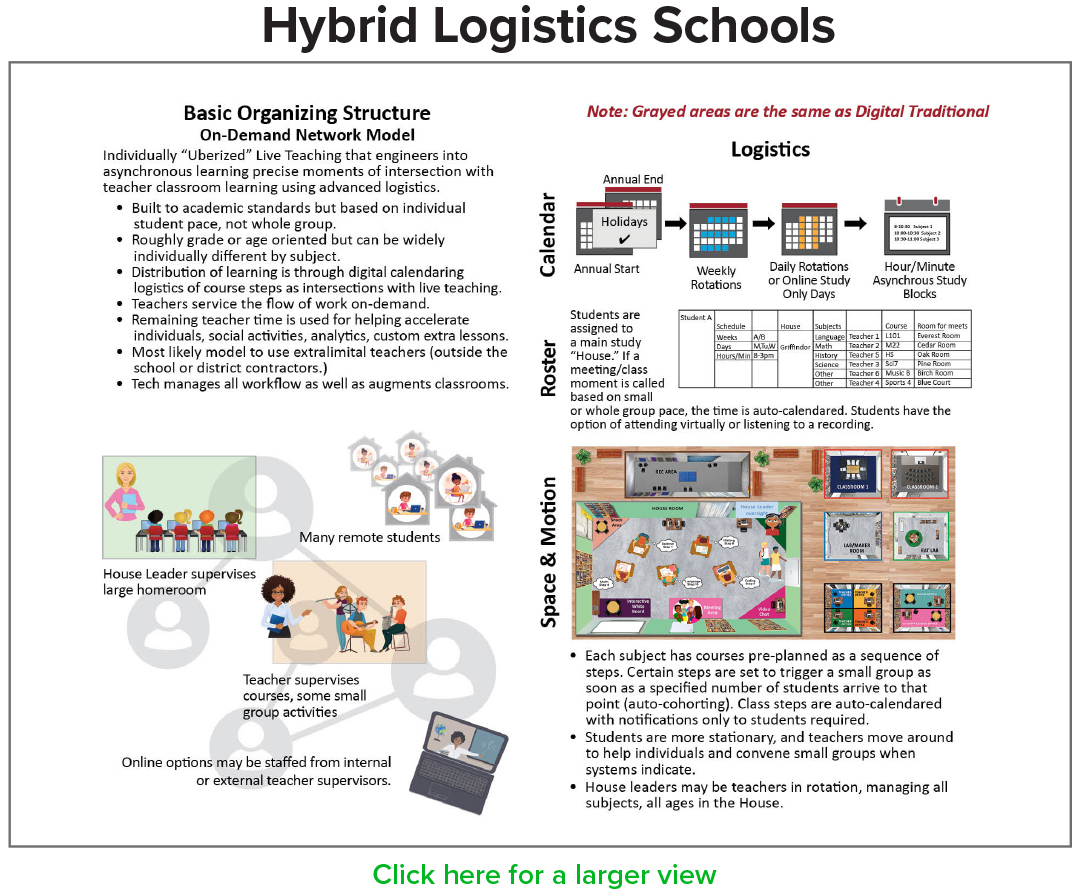 BENEFITS, SUPPORTS AND SERVICES
Networking

Membership in your choice of one network aligned to district priority goals and Vision for the Future focus areas.

Networks:

Experiential and Personalizing Learning
Technology Architecture Modeling

Professional Learning

National professional learning series with industry experts and guest speakers for your district Expo team.

---

Innovation Services

Member pricing on additional Learning Counsel Innovation Services assistance

---

Executive Support

Expo Districts will be paired with a senior education partner who has executive-level education experience and understands the characteristics and issues that are important to the educational system and community it serves. The education partner will coordinate with the Superintendent to facilitate Executive Round Table sessions to provide coaching and support for the Superintendent, Chief Academic Officer and Chief Information Officer on issues as:


Obtaining a more in-depth understanding of the district's priorities, challenges, and successful programs or policies
Assisting in strategic planning, visioning, and implementation
Engaging and providing support to leadership team members
Communicating with community members and other constituents

Sharing What Works

Expo District work highlighted in nationally distributed Learning Counsel publications, special reports, and case studies.

---

National Recognition

Media recognition as a national Learning Counsel Expo Achievement District.

---

Leadership Team Coaching

Personalized coaching and progress monitoring sessions for district leadership team.

---

Site Visits

Attend regional Expo Achievement Schools site visits to experience authentic implementation of strategies in structured learning walks. On-site, 4 regional events annually.

---

National Conference

Member registration pricing at National Learning Counsel Exp Conference.
Expo Achievement Schools Network Participation
The Learning Counsel is grateful to our selective group of partners who provide resources, financial support, and relevant services to our networks, and make it possible to provide this comprehensive professional learning and networking experience for only $15,000 annually. Includes one network membership with up to five individuals on the district leadership team. Additional networks and team members may be added for an additional fee.
Additional network: $2500
Additional team members: $750 each
EXPO DEMONSTRATION SITES
Schools and Districts accepted to the cohort of Learning Counsel's Expo Achievement Schools have an opportunity to be considered for further recognition as an Expo Demonstration Site. Expo Demonstration sites show evidence of advanced implementation of personalized learning structures, sophisticated systems for technology integration, and documented outcomes for students. Expo Demonstration Sites will host other Expo Achievement Schools in an in-person, structured, learning walk, during which participants will get a look at the host's strategy, planning, implementation and outcomes aligned with their network focus. Team time is built into the site visit, giving participants opportunities to work with their own Expo Team members and other schools to reflect and apply learning. Schools and districts interested in becoming an Expo Demonstration Site should select this option in their application. Four Demonstration Sites will be selected each year.
GET STARTED!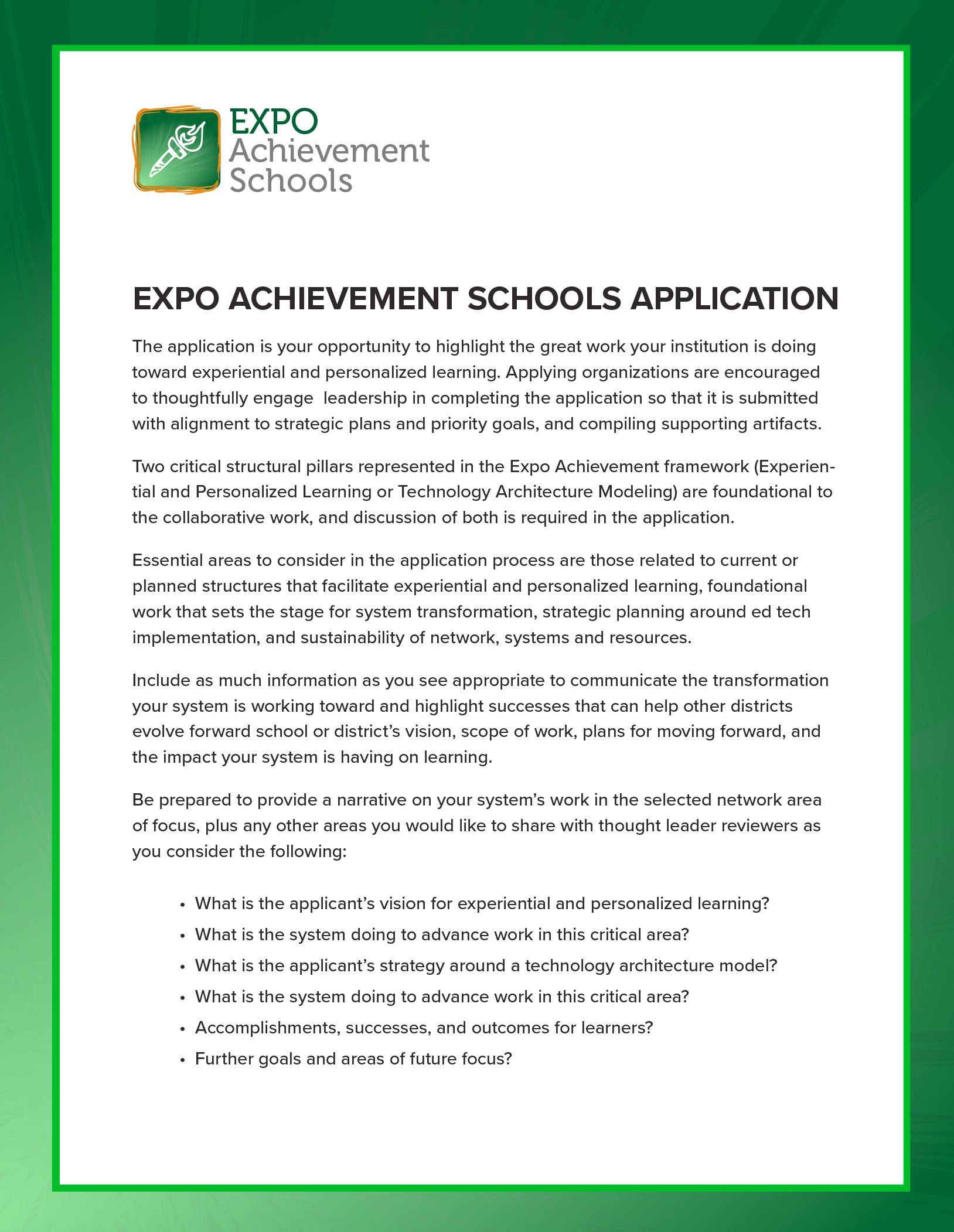 APPLICATION
CONTACT US