Star CBM Lectura is an assessment of literacy development in Spanish for K–6 students in bilingual or dual-language programs. Star CBM Lectura provides screening as well as real-time data on foundational Spanish literacy components.
Multiple measures allow educators to screen and track student growth and evaluate their instruction and interventions. Assessing students in the language they are most comfortable with provides them an opportunity to show what they know as their literacy skills develop. Star CBM Lectura measures components of foundational literacy that are most predictive of learning to read in Spanish. Educators can confidently make instructional decisions, set appropriate student goals, and track progress toward reading success with immediate access to reliable and valid data.
Designed to be administered 1:1, Star CBM Lectura can be used to assess students online or in print and either in-person or remotely. Item-level scoring, the ability to record responses, goal-setting, and intuitive reports give educators actionable insights and next steps.
Formats/platforms:
Star CBM Lectura is available via any internet-connected device. Both paper and online administration are supported.
Primary URL: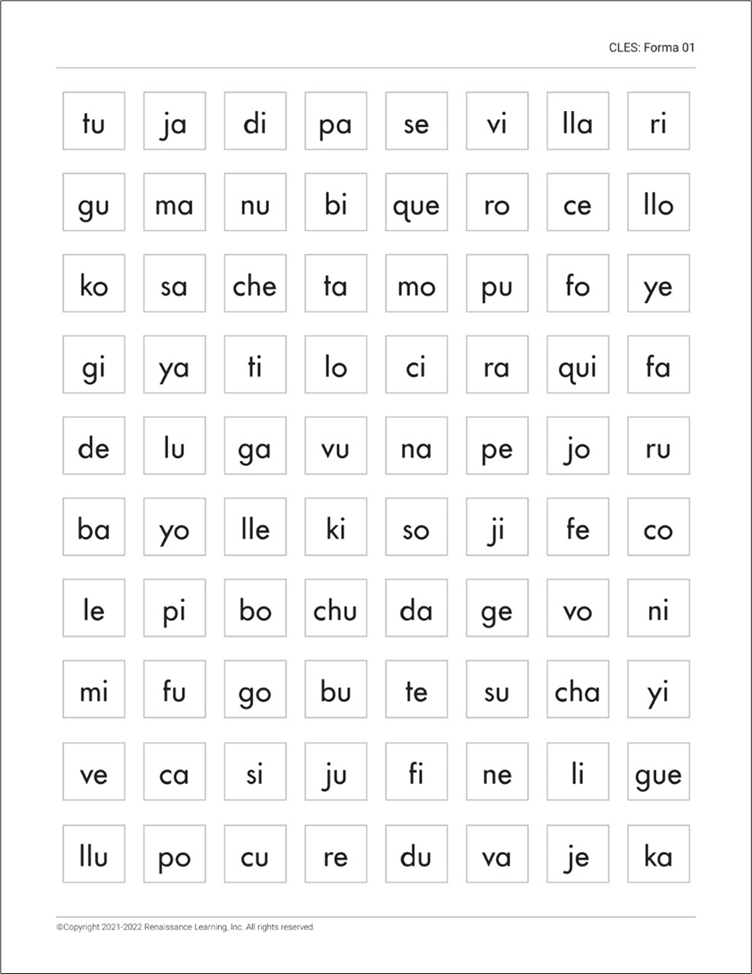 Problem solved:
Star CBM Lectura is designed to provide fast, reliable, and predictive assessment results of a student's literacy development. Star CBM Lectura was designed authentically in Spanish with input from experts in the field of biliteracy.
Grade/age range:
Star CBM Lectura is designed for use with students in grades K–6.
Core or supplemental:
Star CBM Lectura addresses core curricular needs by assessing students' literacy skills.
Topic:
Foundational reading skills for Spanish literacy.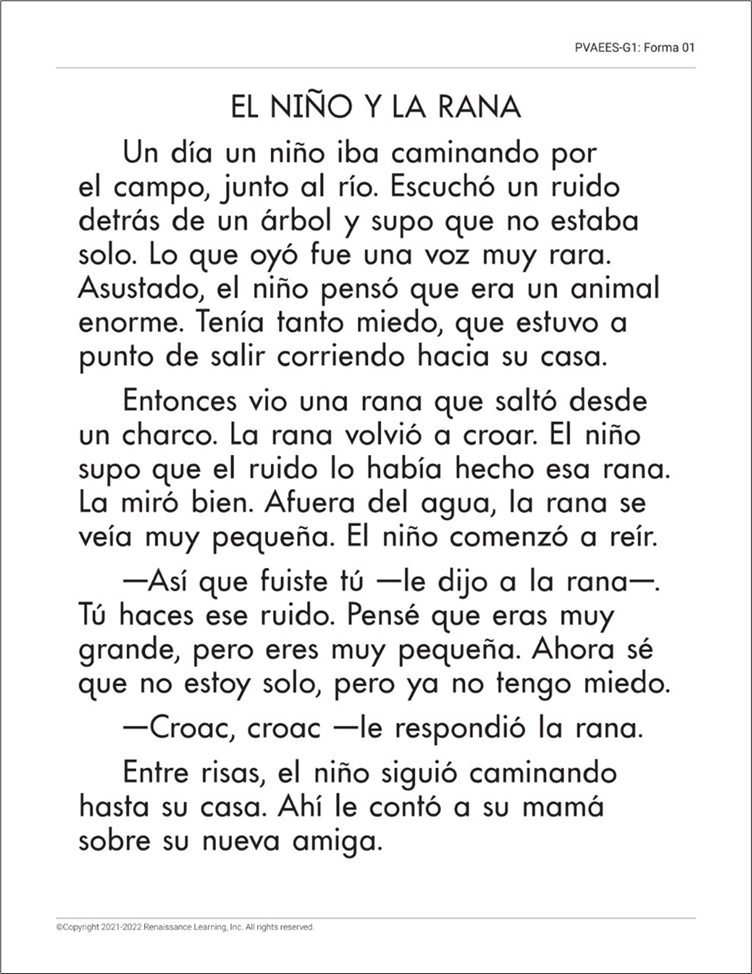 Lesson time needed:
Each measure is administered 1:1 to students in one minute.
Pricing model:
Star CBM Lectura is included in the Star 360 and Star Elementary assessment suites.
Additional services provided:
We provide professional development for educators and administrators, available in Spanish or English. The PD can be delivered in person or remotely. There is an additional cost for the PD. We do have self-service resources to get started at no additional cost, also available in Spanish and English.
What makes Star CBM Lectura unique?
Previous assessments of bilingual students' Spanish reading abilities have been Spanish translations of English assessments. Star CBM Lectura was designed from the ground up to assess Spanish readers, accounting for differences such as the relatively light emphasis on decoding necessary to learn Spanish, which features simpler spelling than English.
Characteristics:
Teachers administer 1:1 to students online, remotely, or in print to get an in-depth understanding of student development.
Star CBM Lectura was designed by leveraging Star CBM Reading's strong research base, and taking a unique perspective of how Spanish literacy develops, by consulting with experts in the fields of Spanish literacy development and biliteracy, such as Dr. Kathy Escamilla.