Learning Counsel flash internet seminars are designed to be rapid researched-based professional development for education executives and administrators. Leaders in edtech and district and school transformation share their experience, best-practices and tools on how they are making the shift.
Watch completed seminars whenever you like, or register for upcoming seminars.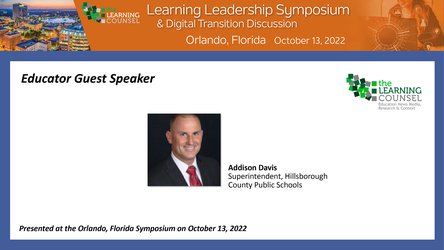 If Orlando ever has a best-of-the-best education video reel, this one is sure to make the cut. According to Addison Davis, Superintendent at Hillsborough County Public Schools in Florida, "In...
LC Staff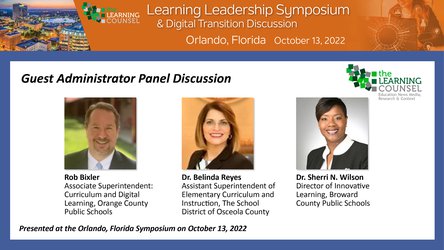 This year's Learning Leadership Symposia seem to have a sense of urgency, an attitude that says, 'we're getting to the solutions because our kids deserve it!' In Orlando's Administrative Pane...
LC Staff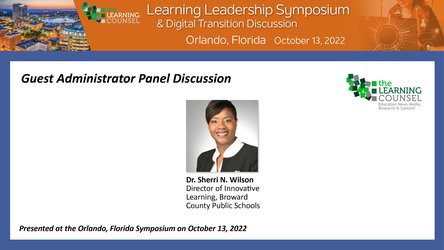 Dr. Sherry Wilson, Director of Innovative Learning for Broward County Public Schools comes from a family of educators, and her passion for children and their education is undeniable. As Direct...
LC Staff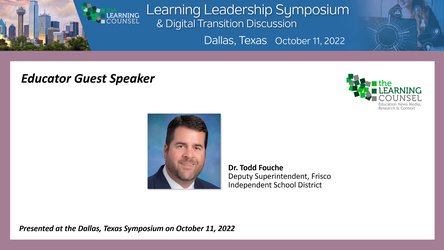 There is both an art and a science to making presentations for your district. In this presentation, Dr. Todd Fouche, Deputy Superintendent, Frisco Independent School District shares both his p...
LC Staff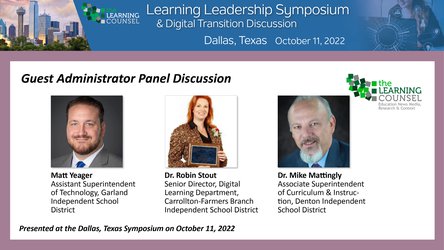 If you follow the Learning Counsel's Learning Leadership Symposia, you are aware that the Administrator Panel Discussions are generally the perfect end to a perfect day. They feature the area'...
LC Staff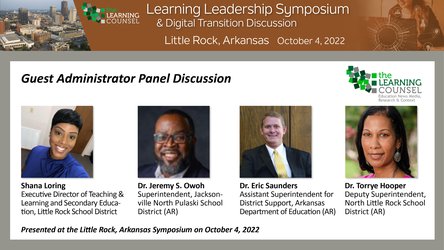 If you are familiar with the Learning Counsel's Learning Leadership Symposia, you may know that the high point of the day is generally the Administrative Panel Discussion, a high-stakes, high-y...
LC Staff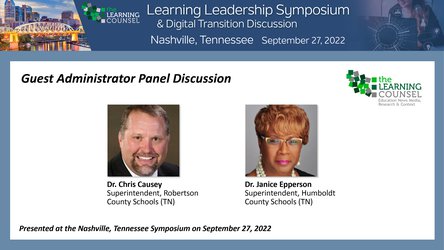 One of the favorite features of the Learning Counsel's Learning Leadership Symposia is the Guest Administrator Panel. This is a no-holds-barred discussion featuring some of the top minds in ...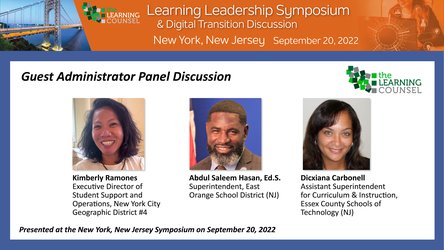 If you have been to one of our Learning Leadership Symposiums, you know there is something very special about the Guest Administrator Panel Discussions. On these panels are some of the top m...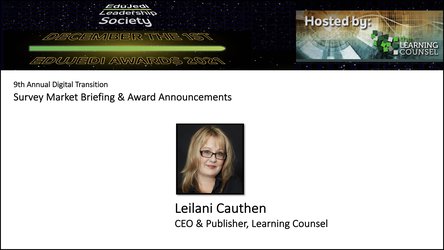 In this segment of the National Gathering, the Learning Counsel recognizes surveyed teachers who have made significant advancements in their digital knowledge. You can see, below, the levels...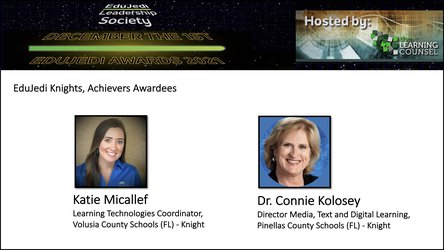 In this National Gathering segment, we hear from two of our newest EduJedi Knights, Katie Micallef from Pinellas County Schools and Connie Kolosey from Volusia County Public Schools. When ...
---