Learning Counsel flash internet seminars are designed to be rapid researched-based professional development for education executives and administrators. Leaders in edtech and district and school transformation share their experience, best-practices and tools on how they are making the shift.
Watch completed seminars whenever you like, or register for upcoming seminars.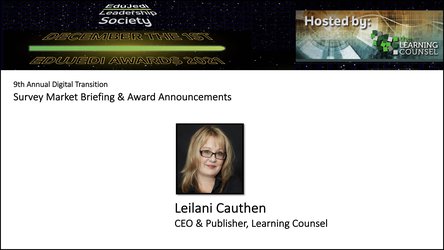 Your Host LeiLani Cauthen, CEO at the Learning Counsel Publishing and Research, began the day with a Market Briefing based on the National Survey, the most comprehensive digital survey in K-...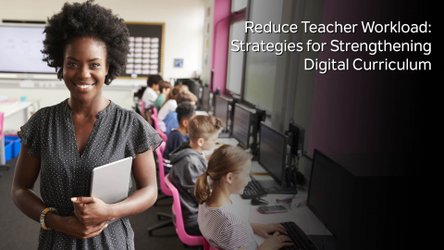 It's time to shift  to best practices with school digital resources. While the software field has been zooming ahead in sophistication, for the past year teachers have been scrambling to kn...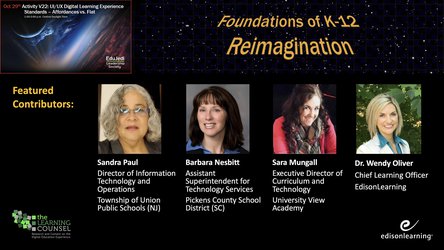 Does your digital require a lot of manual? The issues with digital learning in schools right now is that it is a mere digitization of old methodologies. It doesn't use the full majesty of di...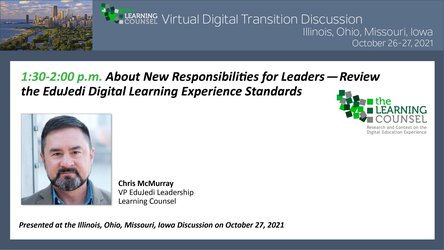 If you haven't seen one of Chris McMurray's presentations, you are in for a real treat. Chris is the Vice President of the EduJedi Leadership Society, and is extraordinarily active in its gr...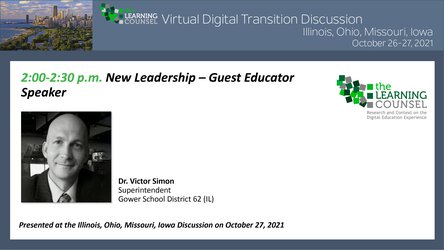 A new, post-crisis world requires a new kind of leader. Superintendents like Dr. Victor Simon from Gower School District 62 in Illinois exemplifies the kind of new leadership thinking that i...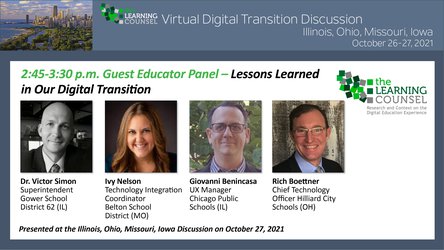 Once again, it's time for Lessons Learned in Our Digital Transition – Guest Educator Panel. Our Lessons Learned panel discussions tend to be no-holds-barred, with enough ideas, challenges an...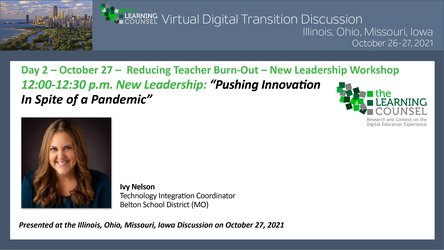 Ivy Nelson is the Technology Integration Coordinator at Belton School District. In this New Leadership discussion, Nelson stresses the importance of digital citizenship in the school distric...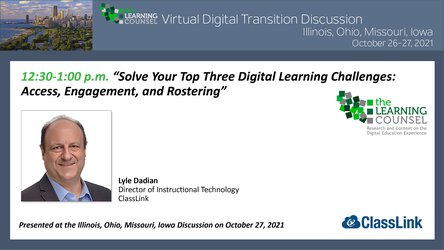 We hear it again and again. Our Lunch and Learn discussions are the perfect opportunity to explore resources recommended by the Learning Counsel. In the case of ClassLink, Director of Techno...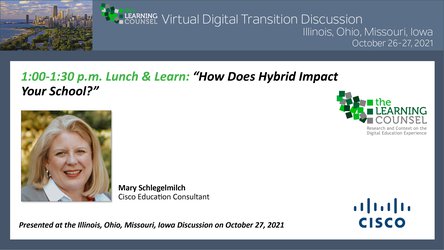 This Lunch and Learn discussion is being sponsored (and led) by Cisco, who is helping us reimagine learning in this new hybrid era. According to Mary Schlegelmilch, Cisco Education Consultan...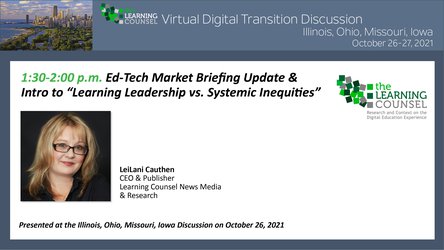 It's time for the EdTech Market Briefing and introduction to Learning Leadership Vs. Systemic Inequities, presented by Learning Counsel CEO LeiLani Cauthen. In this update, Cauthen calls 'em...
---