Innovation Services


Systemic Evolution with a Professional Diversity Approach
Innovation Services is a division of the Learning Counsel dedicated to helping schools advance systematically and manage change through a range of partnerships and resources, including live events, consulting, and unique multi-year engagements.
The team, consisting of practitioners at all levels of the educational system and private sector can personalize partnerships to meet the individual needs of systems and educators as they work toward personalized learning and technology architecture models. This professional diversity gives our partners a distinct advantage and makes us uniquely positioned to help school systems succeed in a changing global and local context.
Formed around four pillars of practice: Vision, Research, Learning, and Innovation, our work addresses current and future issues and strategies being experienced across the country, and leverages research and publications by The Learning Counsel and its partners to help schools and districts evolve forward.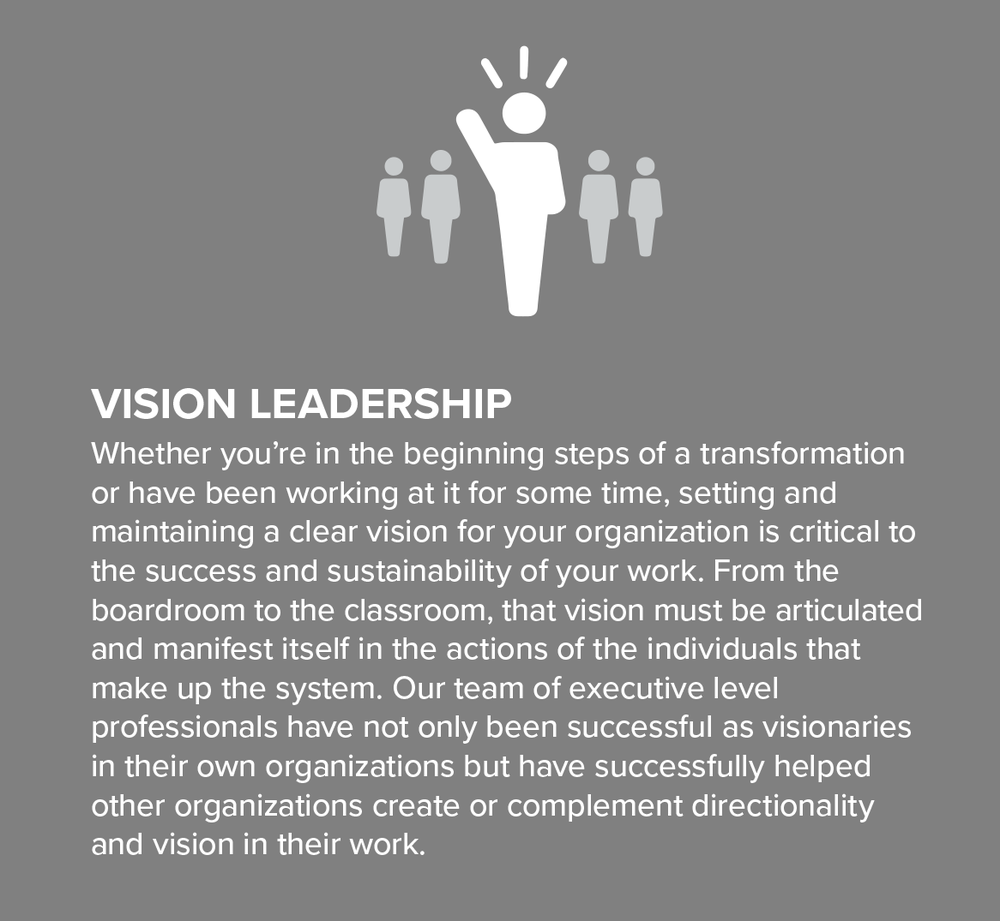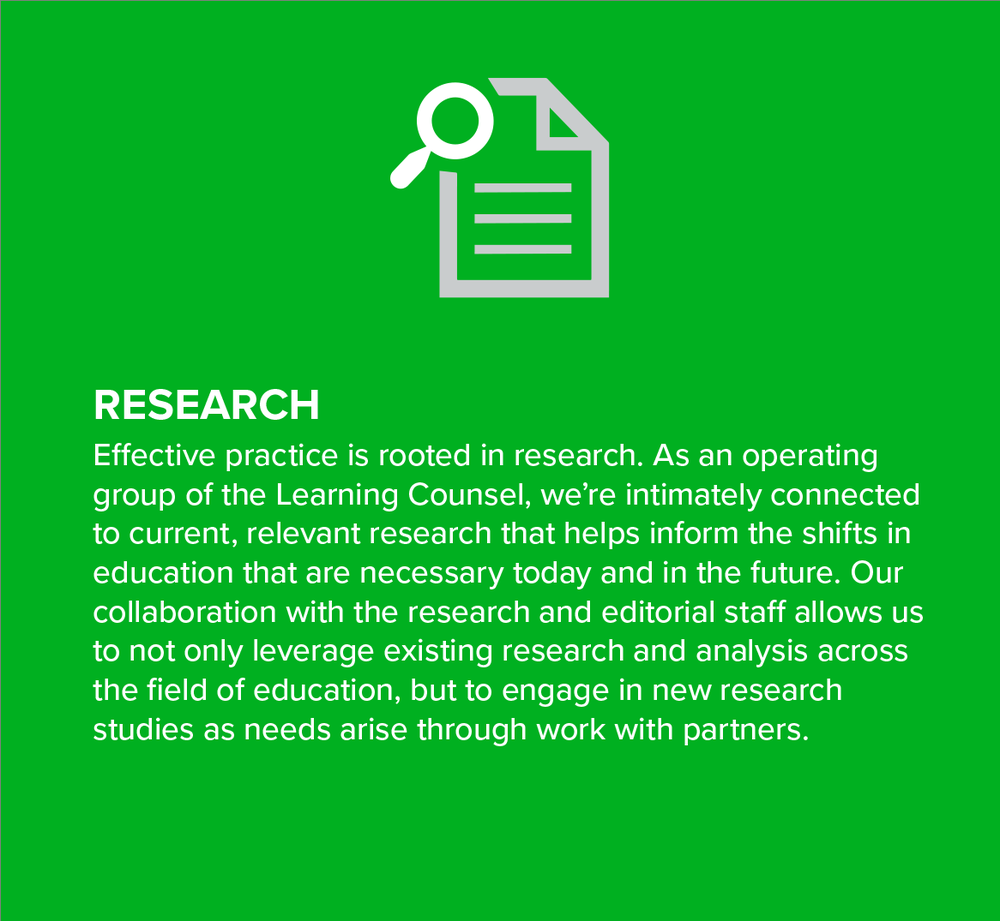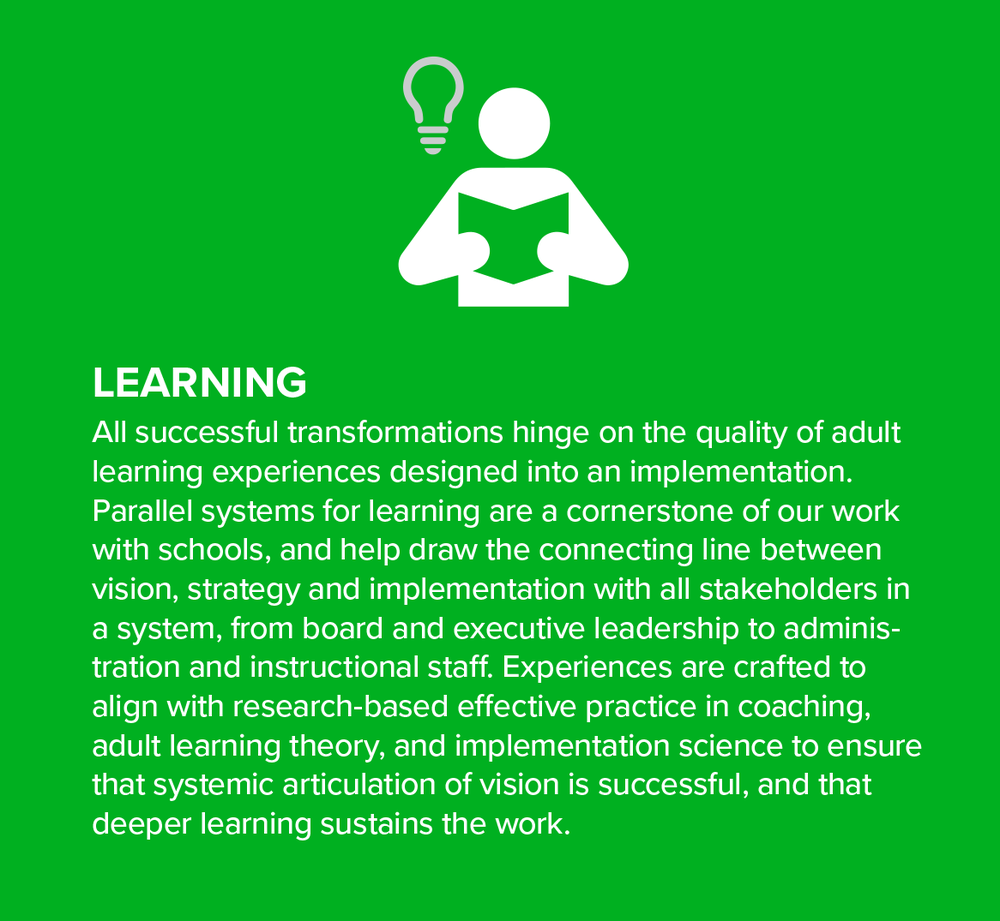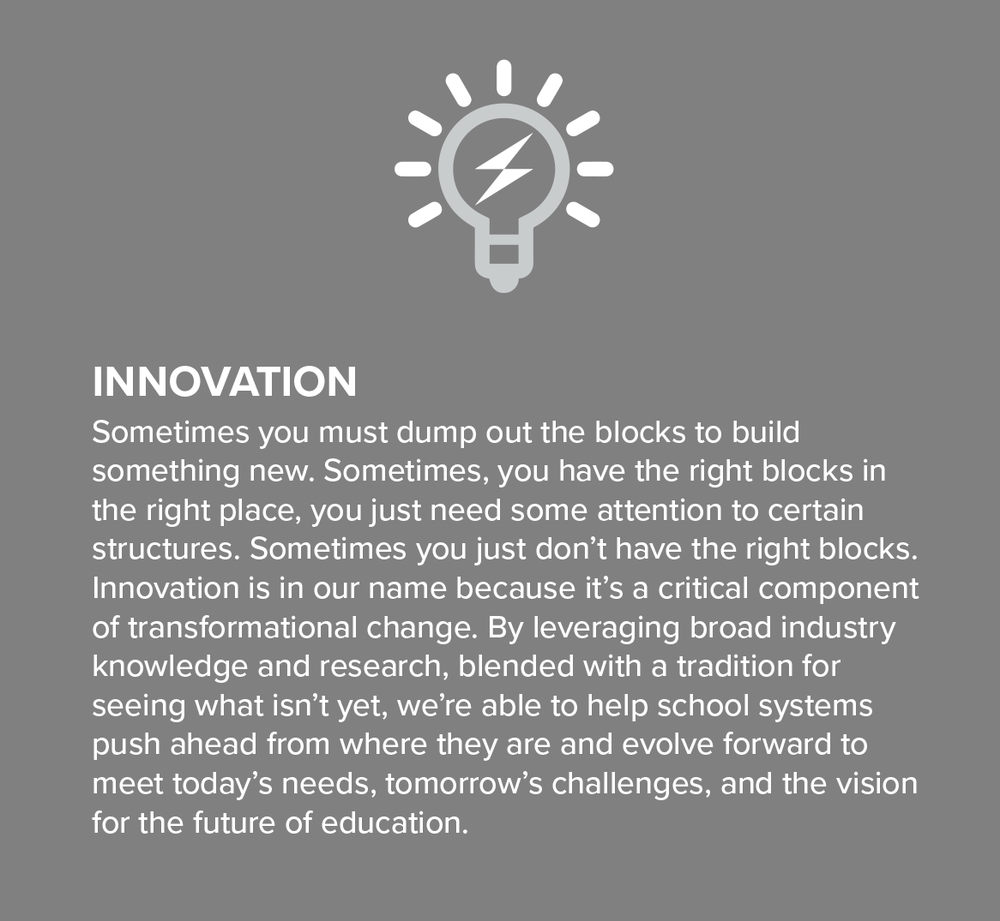 The Team
Professional diversity is powerful. The Innovation Services team is made up of seasoned executive-level educators and non-educators covering the range of systemic needs, all with the intense focus on improving outcomes for learners. From policy and governance to hardware and securityinfrastructure, and everything in between, our team of professionals is prepared to support the work of your team. Our close collaboration with the Learning Counsel's research and editorial team, along with over ten years of teamwork with education's top leaders in teaching and learning and educational technology, has helped us to assemble a diverse group of experienced professionals. In essence, we've done all the jobs within educational systems, community organizations, and businesses, so we really do know the work.
LeiLani Cauthen, CEO & Publisher, See Bio
Chris McMurray, CAO, See Bio
Policy – legislation; advocacy; governance
Leadership - strategic planning; implementation; communications; organizational transformation and alignment
Teaching and Learning – professional learning and development; instructional coaching; digital curricular resource identification, review, adoption, and implementation; structures for personalized learning; leveraging physical space design
Technology – technology infrastructure assessment, modeling and strategy; hardware and software procurement and implementation; network safety and security
Digital User Experience – expertise within discrete digital resources and across enterprise systems all together to model best practice architectures


Our Work Is Your Work
Throughout each year, most of our work is centered around projects for Learning Leadership Society members, such as the annual terminology dictionary and resource guide revisions, new experiential learning standards, instructional design models, analyzing research results, writing special reports, and coordinating live leadership learning events. Because our team's diversity ranges from strategic planning in the boardroom to planning learning experiences for students, projects are personalized to fit the individual needs of each system regardless of size or scope. Centering work around research-based effective practice and implementation science, our partnerships are strategically crafted to help catalyze change, while being mindful of existing conditions and successes being experienced in each system we work with.


School and District Advisory Services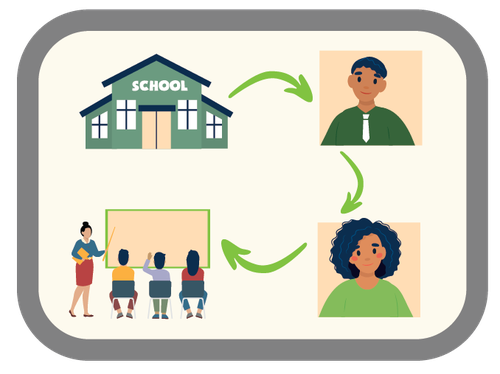 School Workflow Efficiency Advisory Service to help schools or individual departments identify critical areas of individual and collaborative workflow, systems and procedures, that can be improved to increase service level and operating efficiency through an objective assessment of workflow against our knowledge of best-in-class management, policies and technologies. Your objective may be managing a shortage of staff or teachers, gaining more learning instruction time, saving on inter-departmental scheduling interactions, and other gaps we know schools have today.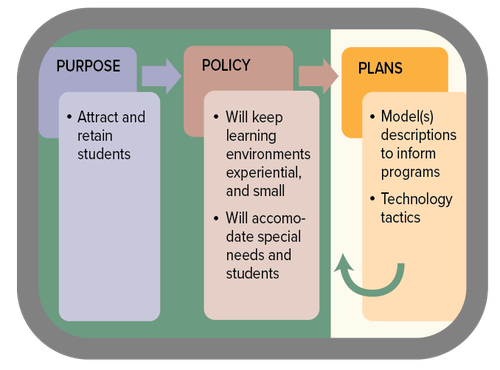 School Strategic Planning Advisory Service to help education institutions plan cohesive strategy from whatever point they are at and overcome unpredictability and inefficiency by understanding differences between mere tactics and a full strategy. Know the difference between a Goal, Plan, Program, Project, Directive and how to align them all. Now is the time to go professional grade with your strategic planning and execution.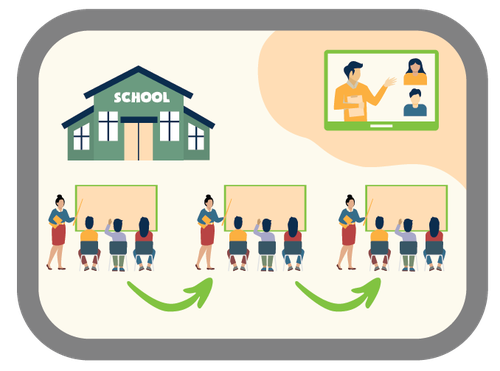 School Model Shift Advisory Service is to help education leaders see what a model shift would look like in their own system or part of their programs. Many new models are emerging in response to the changing times. The right model for your school or district should consider all the dynamics of change in society, future staffing, social and cultural trends, and needed integrations or emerging technologies to carry logistical parts. Involve the Learning Counsel who researches broader trends to inform schools and districts to take the right direction in their changes.








GET STARTED
Contact us for a free one-hour exploratory consult.