Learning Counsel flash internet seminars are designed to be rapid researched-based professional development for education executives and administrators. Leaders in edtech and district and school transformation share their experience, best-practices and tools on how they are making the shift.
Watch completed seminars whenever you like, or register for upcoming seminars.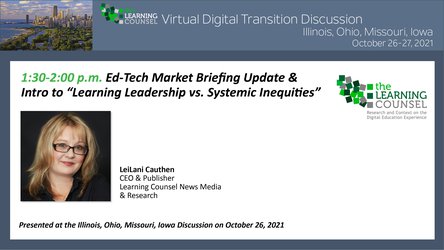 It's time for the EdTech Market Briefing and introduction to Learning Leadership Vs. Systemic Inequities, presented by Learning Counsel CEO LeiLani Cauthen. In this update, Cauthen calls 'em...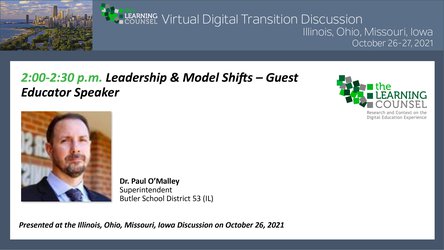 Our guest educator speaker, Dr. Paul O'Malley, Superintendent at Butler School District 53 in Illinois, has a lot to say about leadership in this pandemic era. Like many superintendents, Dr....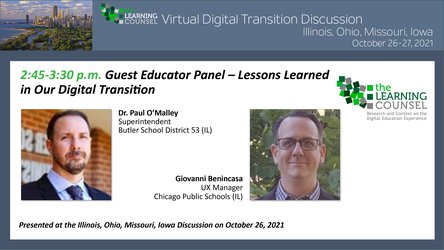 Attendees love our "Guest Educator, Lessons Learned in Our Digital Transition" panel discussions. In particular, they love the absolute openness in which the discussion is shared. Very often...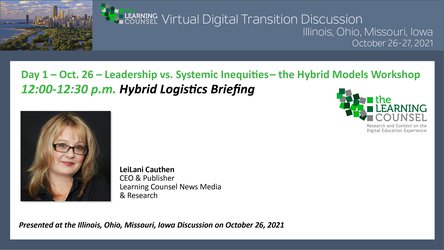 Since the beginning of the pandemic, the Learning Counsel has been working furiously on a program we call the Hybrid Logistics Project. In this briefing, LeiLani Cauthen, CEO & Publisher...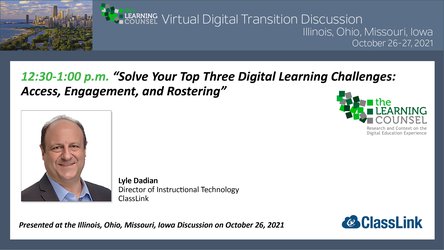 People love our Lunch and Learn presentations. It is an opportunity for the Learning Counsel to recommend needed products and services to our districts. In this Lunch and Learn presentation,...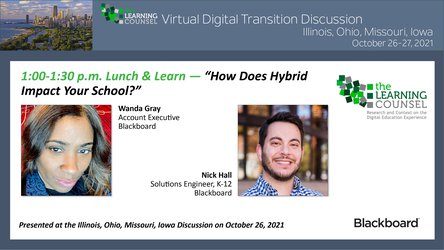 It's time to enjoy another Lunch and Learn presentation. In this presentation, the Learning Counsel, with the help of Blackboard, explore equity of access in a digital learning environment. ...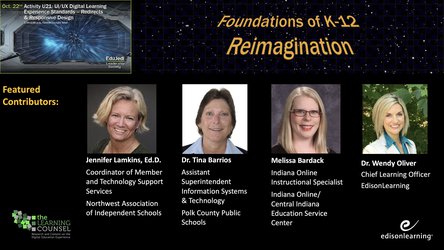 Don't be afraid of User Interface/User Experience discussions.The UI/UX science is still developing but needs to be part of the everyday vernacular of all educators.If you don't know that yo...
  People wait all year for an insider-briefing from LeiLani Cauthen, CEO at the Learning Counsel. This briefing is particularly exciting, as Cauthen is deep in the throes of crafting the Hybri...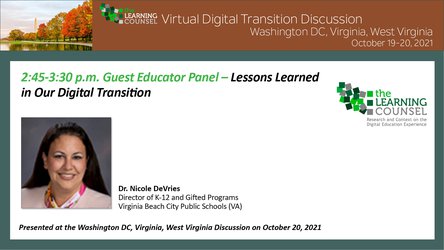 In today's guest educator panel, we feature Dr. Nicole DeVries, Director of K-12 and Gifted Programs at Virginia Beach City Public Schools, going one on one with LeiLani Cauthen, CEO at the ...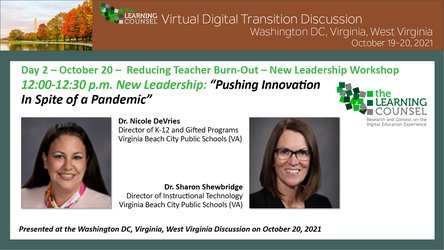 Sometimes, the best time to innovate is when there are no other choices on the table. In the case of Virginia City Public Schools, innovation came in spades during the pandemic, and the less...
---