Parent Choice Awards winner, codeSpark Academy, is the #1 learn-to-code gaming app for children, making education look and feel like play. The platform teaches kids aged 4-9 years-old the ABCs of coding through a "no words" interface that allows millions of kids of all learning abilities, ages, and languages to play together. Used and loved by millions of parents and teachers across the nation, codeSpark sets kids up for success in our digital and technology driven society.
Formats/platforms used:
Amazon Fire, Kindle, Apple, Android, Web (Chrome or Firefox)
Primary website's URL:
Problem solved:
codeSpark helps kids learn how to code and develop valuable life skills, such as collaboration and problem solving, while playing and having fun. The program also helps enhance kids logical thinking skills, creativity, persistence and confidence through a series of challenging games and puzzles. The app is strategically designed to increase interest from young girls and in turn close the gender gap in STEM fields.
Grade/age ranges:
Ages 4-9
Core or supplemental?
codeSpark introduces sequencing skills, which are the building blocks to early literacy and mathematics preparing kids to excel in school. The platform ignites interest in STEM at an early age by showing how science and technology can be creative and fun and encouraging independent play. The program also runs on a word-free interface, which is great for children with special needs or language barriers.
Subject/topic:
Learn-to-code gaming app for children
Lesson time needed:
None. The app is self-directed and requires no experience or prior lesson.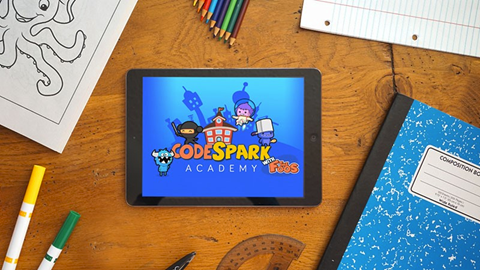 Pricing model:
7 Day Free Trial
Monthly Plan: $9.99 per month
Annual Plan: $6.67 per month ($79.99 billed annually)
Lifetime Plan: $179.99
Additional services needed?
The platform runs via handheld or desktop devices that are powered by Wi-Fi.
What makes codeSpark unique?
codeSpark allows for children to discover their interest in tech and STEM at a young age, which is essential to setting them up for success and further interest in the field down the line. The platform gives children the creative autonomy to create, share and build content through the lens of coding. Additionally, the program is loved teachers across the nation and has been a huge support for the education system during the pandemic – free of charge.
Characteristics:
The program is completely word free and designed using step-by-step instructions to help with math and pattern recognition in puzzles. Once kids have mastered the puzzles, they are able to make their own games. Pet pals are also introduced throughout the game as a fun way to use creative problem solving through taking care of (and picking up after) lots of pets. Mini-games are offered as well to help kids learn additional concepts that may apply to STEM subjects.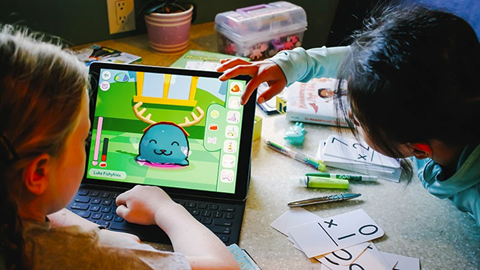 Here's what users are saying:
"I would like to thank you for your program and the 7-day free trial that comes along with it. It's given my daughter an opportunity at insight we probably wouldn't got our hands on. Lovely I'm a father and would recommend to everyone."
– Bryant R., Parent
"I love this game! Ever since my 2nd-grade teacher introduced us to it, I didn't just play it at school, I played it at home!"
– Anonymous, Kid Coder
"I use codeSpark Academy with my extracurricular students (formerly in person, now online) and we all love it. Teacher and staff will also enjoy playing the puzzles and building stories to share with the classroom. The ability to control the digital classroom space is really great, with the ability to lock and unlock features. You can structure the learning around fun puzzles, gameplay, and creativity while keeping control of the classroom."
 – Anonymous, Teacher