DuoCards is a flashcard mobile app designed to help language learners improve their language skills. The app uses a specific algorithm based on spaced repetition that enables them to review words repeatedly and in a different order, which makes it much more likely that they'll remember them. Users can also learn by watching videos and reading articles and saving any new words to their flashcard deck to practice later. With DuoCards, it is also possible to save words encountered anywhere on the internet, and the integrated translator will automatically provide a translation. DuoCards features over 100 languages and has over 1.5 million users in 189 countries.

Formats/platforms used:
Google Play, App Store, Browser app, Google Chrome extension

Primary website URL:
https://duocards.com/en/

Problem solved:
DuoCards is designed to help make language learning easier and more fun. The goal is to help language learners stay motivated and learn effectively. Using flashcards as a tool for studying is crucial when learning a new language because they enhance memorizing and active recall. This method can help learners expand their vocabulary and simultaneously improve their spelling and pronunciation. We also know that people learn best when they're having fun. With DuoCards users can learn by watching videos and reading articles, which makes learning much more enjoyable. Additionally, the concept of rewards and a daily streak helps learners to stay on track and make progress toward their goals.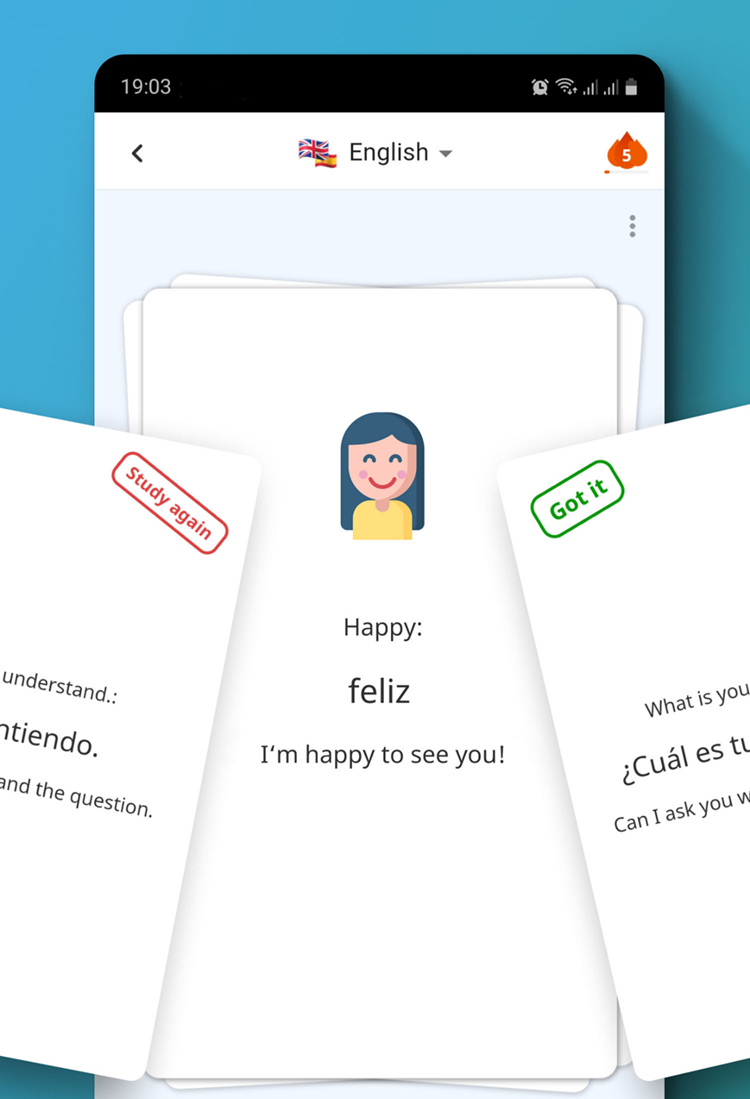 Grade/age range:
The product is suitable for students of all ages.

Core or supplemental:
It is supplemental to traditional language learning classroom and homework activities.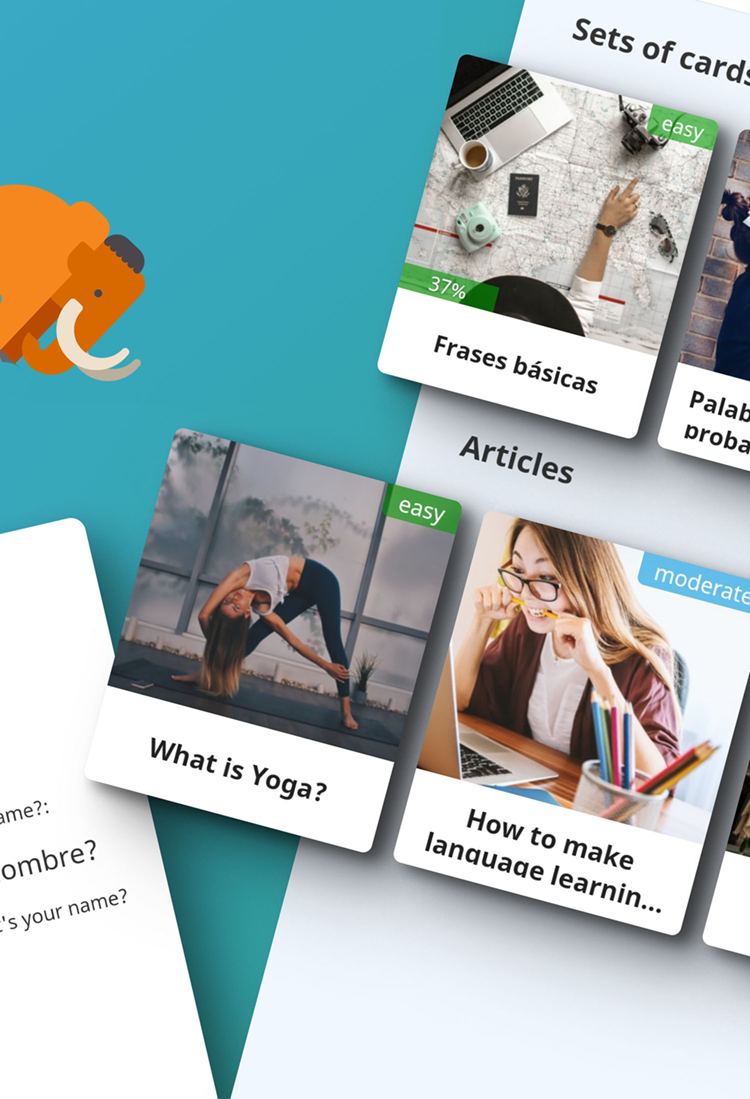 Subject or topic:
Language learning

Lesson time needed:
Though it can be used in lessons, it'd be more useful as part of homework or a student's self-study period.

Pricing model:
Free and premium subscription options

Additional services:
With the premium subscription, there are no limits on the number of cards or languages used and there are no ads. The premium subscription also unlocks additional features such as tests from known cards and priority support.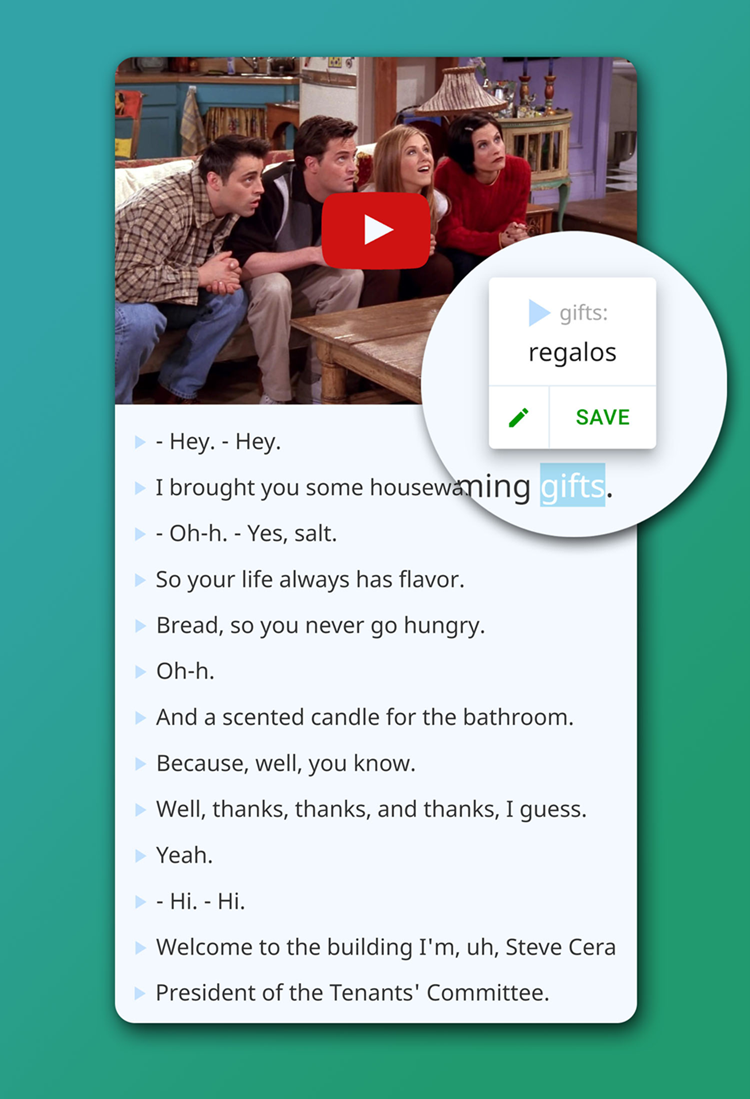 What makes DuoCards unique?
Educators can create unique flashcard decks within the app to meet the individual needs of their classes and students. The app uses spaced recognition to help learners remember key vocabulary and the integrated translator provides automatic translation for new words added manually or from videos, articles, or the web. Users can add their own words and decks or use the deck library already provided within the app.

Characteristics:
DuoCards uses an adjusted Leitner system, that simply implements the principle of spaced repetition.
When the cards are displayed, an audio of the word's pronunciation is also played. The user challenges themself to remember the word and then taps the card to display the correct answer. If the user was correct, they swipe the card to the right. If they were incorrect, they swipe to the left and the card will appear again. Alternatively, users can choose to type or speak their response.
Users are encouraged to return to the app through building a daily streak. They can also earn points to 'furnish' Memo's (the mascot) home.
Users can access the public resources uploaded by other DuoCards users, as well as create their own, by connecting articles and videos to the app - or by simply manually creating their own decks of cards.
Teachers can create specific decks of cards and share the link to that deck with their students.

Here's what users are saying:
"It's a fun and easy-to-use app that allows me to share vocabulary lists, articles, and videos with my students. Not only that, the ease of use means that students are able to find materials more closely matching their own interests, further developing their self-study skills."
- Chris, Teacher
"It's a great tool for teachers. I use it to create learning material for my German students which I can share with them. It's an effective way to learn new vocabulary and it's a great complement to other learning methods. Learning new words by watching videos is what I love about this app and what makes it unique."
- Štěpánka, Teacher