Jotform is the leading online forms SaaS solution. We believe that the right form can make all the difference. With Jotform, organizations go from busywork to less work with powerful forms that use conditional logic, accept payments, generate reports, automate workflows, and more. Educational institutions all around the world use Jotform - from major universities to grade schools because Jotform is simple and customizable, allowing educators and administrators to create beautiful, customized forms that meet their needs, with response data securely stored online. With over 16 years in business and 17 million users worldwide, Jotform is a trusted global brand that's expanding every day. Most recently, we announced Jotform Sign, an e-signature product with a healthy dose of automation. Jotform Sign helps education organizations streamline documentation processes by collecting e-signatures from parents, teachers, and students with less setup time than legacy options.
Formats/platforms used:
Jotform has integrations with popular software apps that help to automate workflows for your school or classroom. Jotform is available to users on mobile and desktop. Choose from the most popular app integrations like Google Sheets, Slack, monday.com, Airtable, Asana, and more to help streamline education workflows.
Primary URL:
Problem solved:
Forms are just the beginning as our Form Builder is just one of many products we offer. Educational institutions use our platform to collect student and parent data, to keep it organized, and to make sense of it. Jotform is a one-stop-shop productivity workspace for schools and educators.
Managing an educational institution, or a department is a monumental task. Every day presents a new challenge, however, collecting data should not be one of those challenges. Moving from a paper-based system to online digital forms instantly improves and automates the flow of student and teacher information. Plus, digital forms can be completed from any location using a phone, tablet, or computer.
Using Jotform is an immersive experience. The process begins with our powerful forms and continues with our other advanced features, including Jotform Sign which allows schools and school districts to collect secure signatures. The Jotform experience is where productivity soars and teams get things done.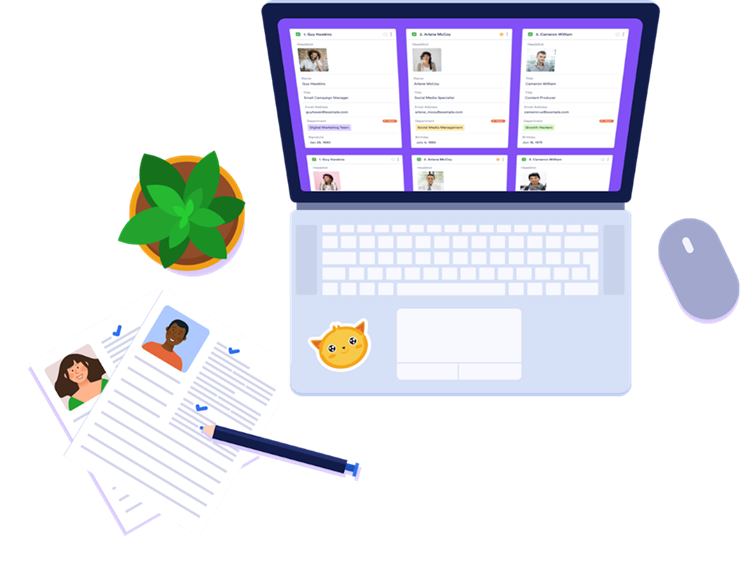 Grade/age range:
Teachers, students, and administrators use Jotform because it's a no-code platform and no tech experience is necessary.
Core or Extra-curricular?
There are unlimited ways to use Jotform to improve classroom and school management. Using the drag-and-drop Form Builder, anyone can quickly build a student registration form, create a teacher survey, build lesson plans, design an online test, collect homework assignments, or have parents sign permission slips. Jotform is designed to help educators, administration and parents cut down on time spent filling out forms, signing documents, and overall streamlining workflows.
Subject/topic:
Jotform is mapped to any and all subjects and topics. Whether it's a busy principal trying to sign up students for the new school year or a teacher collecting field trip permission slips, Jotform is designed to help schools at any step in their productivity journey.
Pricing model:
Jotform offers five pricing options Free, Bronze, Silver, Gold, and Enterprise (which many school districts use), and a 50% off discount for educators. More information on pricing can be found here.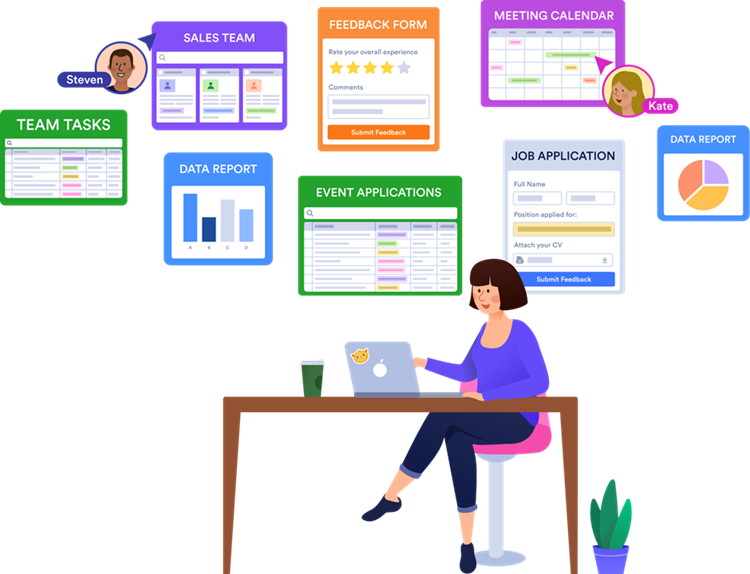 Additional services included:
Jotform offers a full suite of no-code products designed to help organizations manage their workflows, including a Form Builder, e-signature tool, PDF Editor, Mobile Forms, Tables, Apps, and Approvals.
What makes Jotform unique? 
Jotform is for everyone. We service organizations of all sizes from enterprises to SMBs and educational institutions regardless of location as we have a global user base. Everyone who needs to collect, organize and share data can use Jotform. Additionally, the no-code and inclusive technology make it easily accessible to those with disabilities.
Characteristics:
Jotform offers a variety of templates to get users started. We have over 10,000 form templates including everything from class registration to student progress reports. Our education templates are fully customizable and can be formatted to fit your needs - and they're free!
Here's what users are saying:
"The way that Jotform operates is brilliant. You can save so much time and effort using the form responses to determine what's needed from each registrant automatically."
--Melanie Dunlop, Educator and Jotform Enterprise Project Manager, Odyssey Charter Schools