Beanstack uses community-wide reading challenges and proven gamification principles to motivate students to read and grow a school district's reading culture.
Pairing our unique community reading challenge approach with the same gamification principles of motivation apps like Fitbit and learning apps like Duolingo—rewarding students with digital badges, encouraging daily reading with streaks, and inspiring positive competition with friends—inspires a true love of reading in students.

Formats/platforms used:
Beanstack is available through SSO-enabled web and mobile apps.

Primary website's URL:
https://www.beanstack.com/

Problem solved:
Studies show that the more students read, the better their academic outcomes for fluency, vocabulary, and grammar. But studies reveal a concerning trend: the percentage of 9- to 13-year-olds who say they read independently is plummeting. Reading challenges are a powerful tool for educators and librarians who want to build a reading culture in their communities. By pairing community reading challenges with proven gamification principles, Beanstack encourages reading for fun while making a real impact on student outcomes. For instance, Joy James Elementary School in Fort Worth, Texas, challenged students to log 2,000 minutes of reading in Beanstack during the 2021–2022 school year. The end-of-year results exceeded even the highest expectations: Student reading scores increased by an average of 62% and math scores by 47%.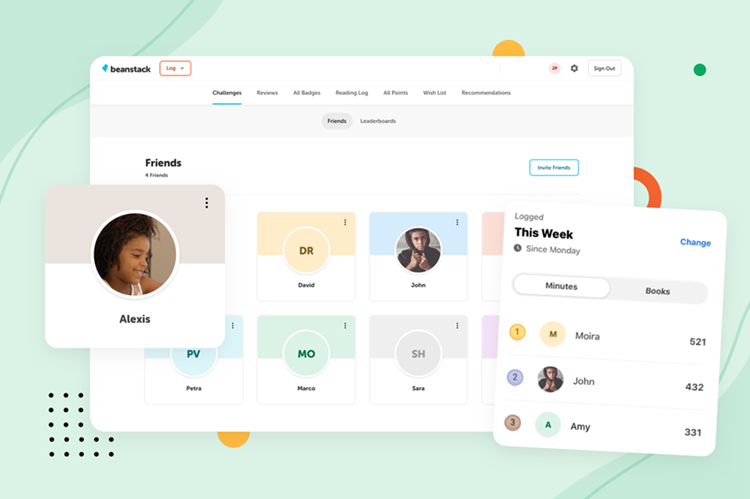 Grade/age ranges:
K–12

Core or supplemental:
Beanstack reading challenges and easy user experience empower students—whether they're struggling readers, English language learners, or skilled readers reading far above their grade level—to follow their own interests and make their own reading choices.

Topic/subjects:
Beanstack can be integrated into any classroom environment where reading takes place. With thematic and engaging challenges like Black History Month, local Battle of the Books competitions, and Women Changemakers, educators can easily align challenges to their curriculum. Plus, our Beanstack Originals reading challenges offer elementary and secondary students high-interest, nonfiction Short Stacks stories that range from history and science to travel.

Lesson time needed:
Minimal. Students use SSO credentials to log in and can begin tracking their independent or free-choice reading to earn digital badges and rewards. Teachers can even easily log reading for an entire class at one time.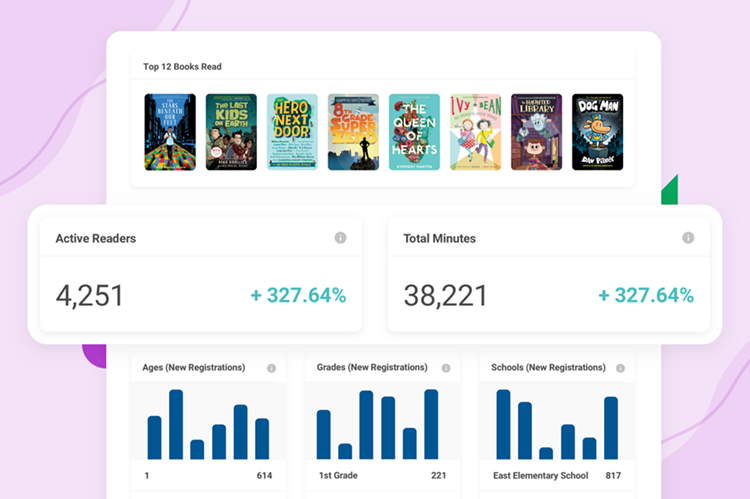 Pricing model:
Subscription model based on the number of school buildings within a district.

Additional services included:
The Beanstack team develops high-quality nonfiction content into select reading list challenges to encourage student learning on diverse and fun subject matter, like animals and ecosystems, pivotal historical events, and global traditions.
Beanstack offers all clients the ability to run a reading fundraiser, where students and families log their reading and collect donations from friends, family, and local community members and work toward a community fundraising goal.
Local public libraries and schools can connect their Beanstack sites using our tandem connection service. Tandems help grow participation in reading challenges and the use of library resources, often reaching readers for the first time.

What makes Beanstack unique?
Beanstack's minutes-based challenges level the playing field for all readers, from students reading in their second language to kids with learning disabilities. Students reading two pages in 20 minutes will earn just as much credit as a student reading 20 pages in that same time span. And since every kind of reading, from audiobooks to graphic novels, counts in Beanstack, students can read what they love—including books in their native language. In contrast to quiz-based reading platforms that can discourage reluctant and struggling readers, Beanstack removes the stigma, stress, and labels from the reading engagement experience for students. When kids can read what they want without time or testing pressure, reading becomes less of a chore and more of an independent habit.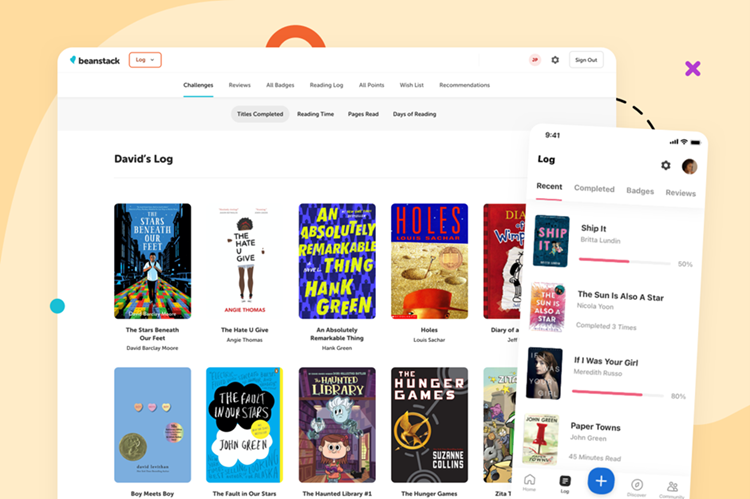 Characteristics:
Beanstack's mission is to inspire a love of reading for all students, regardless of reading levels, disabilities, or access to resources. Our commitment to supporting diverse learning needs is baked into every element of the Beanstack platform.
We consider the end-user experience at the forefront of all our design choices, and let form follow function. From our built-in barcode scanner and easy-to-use reading timer to customizable challenges and one-of-a-kind badges, we aim to make reading a rewarding activity.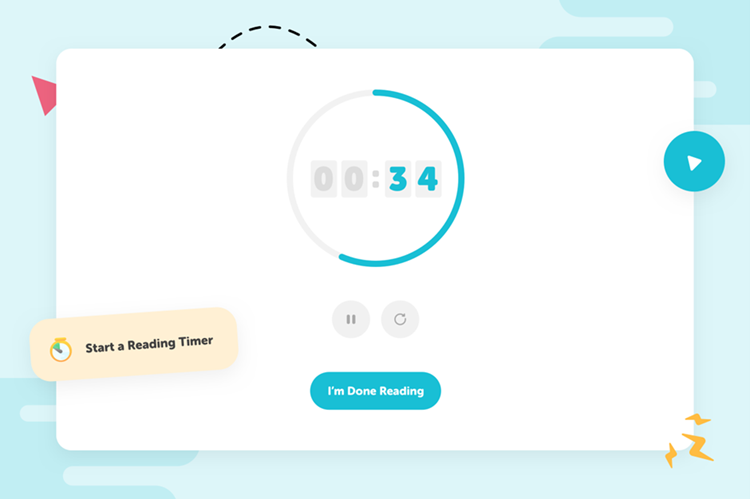 Here's what users are saying:
"Beanstack has revolutionized reading at our school in a month. I wanted to change the culture of our school to be about reading—and that's happening."
- Karen Firstbrook, Technology and Library Specialist, Spring Grove School in California
"Beanstack is a great way for students and teachers to manage reading logs and see what they love to read. It is a great tool for librarians as well, as we can easily access reports and challenges to keep readers engaged!"
- Megan Gaynor, Library Media Specialist, School District of Solon Springs in Wisconsin
"Beanstack really helped some of our students who were not into reading … It wasn't like all this stuff, 'I have to go in here, write a paragraph,' … instead, 'I can really just read this book and log.' That works for a lot of our students."
- Jaycie Holland, Media Specialist, Mitchell County Middle School in Georgia