Sendsteps.ai is a cutting-edge platform that revolutionizes the art of delivering presentations. It is innovative and interactive, leveraging AI technology to create dynamic and engaging presentations within seconds. Sendsteps.ai saves users time and enables interactions among participants, making presentations more meaningful and engaging. Through its features, such as live polls, Q&A sessions, quizzes, word clouds, and much more, Sendsteps.ai fosters deeper connections between presenters and audiences. Whether you are a business executive, educator, or an event organizer, Sendsteps.ai transforms your presentations into a unique, interactive experience that leaves a lasting impression.

Formats/platforms used:
Sendsteps is a web-based platform, which means that users can easily access it with an internet connection via their preferred web browser without the need for any additional software or installation.

Primary website's URL:
https://www.sendsteps.com/en/

Problem solved:
Sendsteps helps professionals and students create an engaging, interactive, and unique presentation experience, leaving a lasting impression on their audience. The platform solves the problem of time-consuming and dry presentations, by making presentations dynamic and engaging through AI-powered interactive features such as polling, live Q&A, and word clouds. It saves users significant time by automating the presentation creation process, saving up to 8 hours per presentation. Users only need to describe their subject or upload a document, and Sendsteps generates an interactive presentation ten times faster.


Grade/age range:
Whether you're in high school or university, Sendsteps is an effective way to share your ideas and get real-time feedback from your classmates, enabling you to improve your academic performance as well your presentation skills. By using Sendsteps, you can create visually appealing and interactive presentations in few seconds that help you to better understand course material and retain important information.

Core or supplemental:
As an educational tool, Sendsteps can be used for both core and supplemental purposes, as well as for extracurricular and professional development activities. The platform's AI-powered interactive features, such as polling, live Q&A, and word clouds, make it a versatile tool for enhancing classroom lectures and adapting to individual learning needs. In the classroom, Sendsteps can be used to supplement traditional learning materials, such as textbooks, by providing a dynamic and interactive experience that complements the course material. Extracurricular and professional development activities can also benefit from using Sendsteps, allowing students to create engaging and interactive presentations that stand out from the crowd. By using Sendsteps, students can simulate real-world scenarios and develop important skills such as communication, collaboration, and critical thinking. Ultimately, Sendsteps is an effective tool for education, regardless of the purpose, and it's adaptable to meet the needs of different learning styles and experiences.

Standards:
Sendsteps is an ideal tool for any student looking to create engaging and interactive presentations while enhancing their learning experience. Sendsteps is a versatile educational tool that can be mapped to a multitude of subjects, topics, and standards. Regardless of the course or subject matter, Sendsteps allows students to create visually appealing and interactive presentations within seconds that can be adapted to different learning styles and topics. Whether it's presenting a science project or creating a presentation for English literature class, Sendsteps enables students to incorporate their own interactive elements, such as word clouds and live Q&A sessions, to enhance and augment their presentations. Additionally, students can use the platform's interactive features to obtain real-time feedback from their classmates that can be used to improve their presentations and learning outcomes. By mapping to different subjects, topics, and standards, Sendsteps helps students improve their critical thinking and communication skills while engaging with course material in a dynamic and interactive way.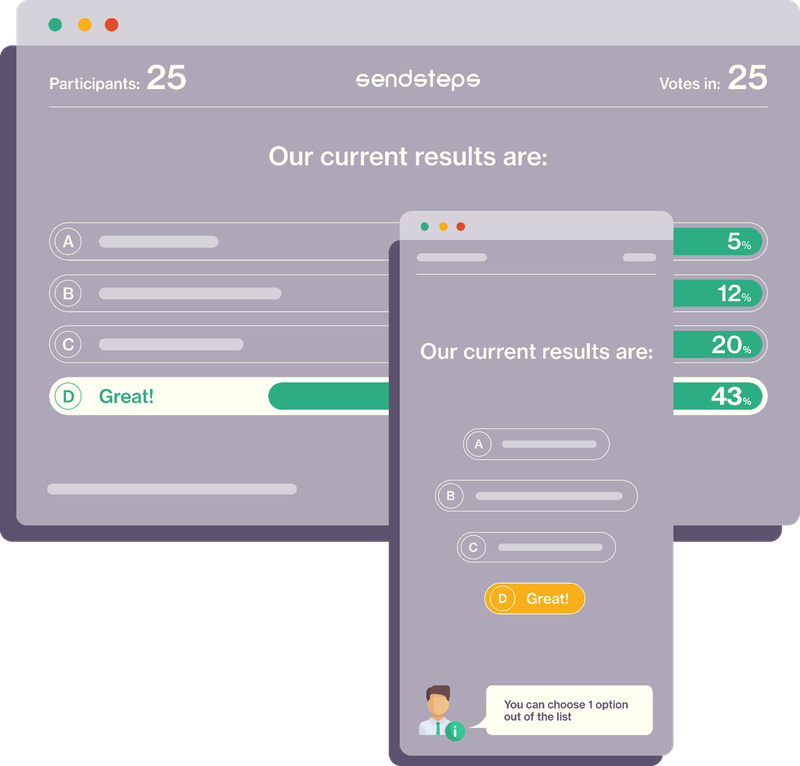 Pricing model:
Sendsteps offers different pricing models to suit the needs and budgets of various users. They include:

Monthly subscription: This pricing model allows users to pay a monthly fee to access Sendsteps' full features, including unlimited presentations, data export, and access to support. This plan is best for users who require frequent use of the platform.

Annual subscription: This pricing model allows users to subscribe to the platform for a year at a discounted rate. Like the monthly subscription, users enjoy unlimited access to Sendsteps' full features, data export and support.
The pricing of each model can vary depending on the features, number of credits or events, user groups or audience sizes. Custom pricing options are also available for users with specific needs or requirements. Sendsteps' pricing model is flexible with different options to suit the needs and budgets of different users.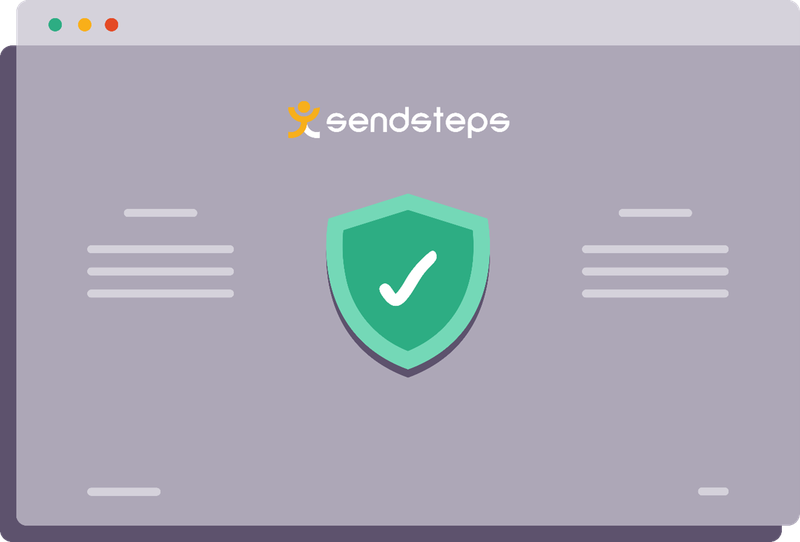 What makes Sendsteps unique?
Sendsteps is the only AI-based presentation creator that offers interactivity in one go, saving users up to 8 hours per presentation. Users can create a presentation from scratch by simply describing their topic or by uploading a document.
Additionally, Sendsteps adds interactive features like WordCloud, Quiz, and Multiple Choice questions that engage the audience and aid in retention. According to research, active participation in presentations leads to up to 90% better retention of the material. Asking for input engages the audience and fosters their active involvement.
In the future, Sendsteps plans to integrate an AI trainer that will provide feedback to users during practice presentations and an AI co-presenter that will assist during live presentations to ensure that all necessary information is conveyed. Overall, Sendsteps is a highly unique and innovative tool that saves time while enhancing the presentation experience.

Characteristics:
Sendsteps has a simple and user-friendly interface that emphasizes a fast and efficient presentation creation experience. The interactive features, such as WordCloud, Quiz, and Multiple Choice questions, are seamlessly integrated into the presentation, enabling users to engage their audience without disrupting the flow of information. The platform's instructional design principles emphasize active participation, real-time feedback, and collaboration, optimizing learning outcomes and retention. The UX design focuses on creating an engaging, interactive, and memorable presentation experience that enhances audience engagement and learning. The platform is designed to be versatile with multiple options for creating and uploading content, making it an ideal tool for various subjects and topics. Sendsteps' UI and UX are designed for ease-of-use, efficiency, and engagement, providing a powerful tool for creating exceptional, interactive presentations.

Here's what users are saying:
Teacher reviews of Sendsteps have been overwhelmingly positive, highlighting the platform's intuitive design and easy-to-use interface. Numerous teachers have praised its ability to save time on developing presentations and engaging learners, noting that its interactive features make it a great tool for teaching any subject. User reviews are also positive, with many users citing its user-friendly design and simple, yet effective features as key benefits. In addition, many users have noted the powerful analytics capabilities, allowing them to track performance and identify areas of improvement. Sendsteps has received overwhelmingly positive reviews from both teachers and users alike.