EmpowerU's Educator Self-Care and Resilience Training is a self-paced, on-demand course featuring a personal coach designed to help teachers understand themselves, focus on their mental health, recognize their strengths, and set goals. Lessons are delivered via any internet connected device in bite-sized pieces—most only require 15-20 minutes to complete—so that educators can fit their learning into short settings whenever they have time. Requiring approximately 10-12 clock hours in total, most educators complete the course in 4-6 weeks.
Since its launch, thousands of educators have taken the course, with 80 percent of participants opting to include virtual coaching by EmpowerU's trained, master degreed clinicians. These coaches provide online, asynchronous support that helps educators apply what they learn to their own lives so they can improve their wellbeing first, then pass that learning on to their students. Feedback has been overwhelmingly positive:
99 percent of participants said it was helpful to their wellbeing, motivation, and mental health.
98 percent of respondents said the support they received daily from their EmpowerU instructor was important to their growth.
97 percent said they would recommend the course to other colleagues.
100 percent made progress toward their goals, leaving them more engaged and renewed for the upcoming school year.
Formats/platforms used: 
EmpowerU's Educator Self-Care and Resilience Training is available through any Internet-connected device.
Primary URL:
Problem solved:
EmpowerU's Educator Self-Care and Resilience Training solves several problems but its main success is in giving teachers a safe space and the time to focus on themselves and work on their own well-being. In the current environment, in which educators are dealing with many challenges, EmpowerU's Educator Self-Care and Resilience Training gives teachers the platform and structure to identify goals to work toward so they can return to the classroom with confidence.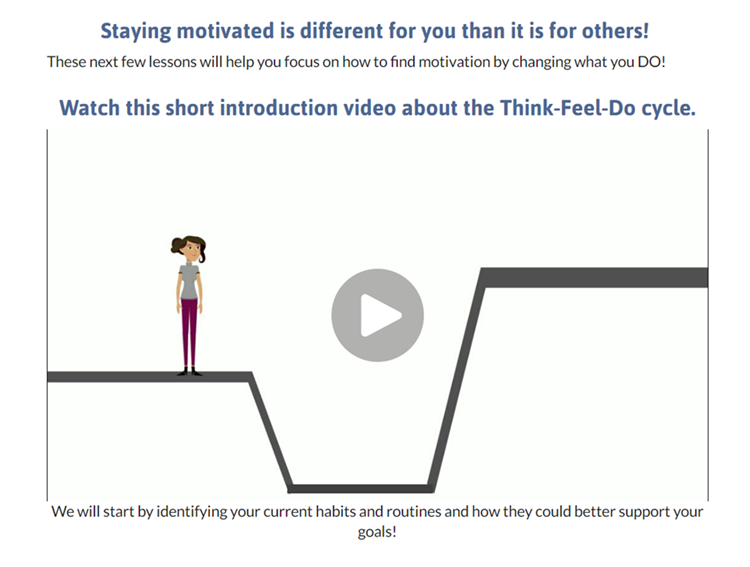 Grade/age range:
EmpowerU's Educator Self-Care and Resilience Training is designed for educator professional learning. It is appropriate for teachers in all grades, including preK-12 and higher education. 
Core, supplemental or professional development:
The EmpowerU Educator Self-Care and Resilience Training addresses on demand mental health support and professional development for teachers.
Subject/standards:
The EmpowerU Educator Self-Care and Resilience Training, in addition to all of EmpowerU's products, builds proficiency of CASEL-aligned core concepts.
Lesson Time needed:
The EmpowerU Educator Self-Care and Resilience Training does not require any lesson time as educators complete it outside of class. The training takes 10-12 clock hours to complete, which educators typically spread over 4-6 weeks.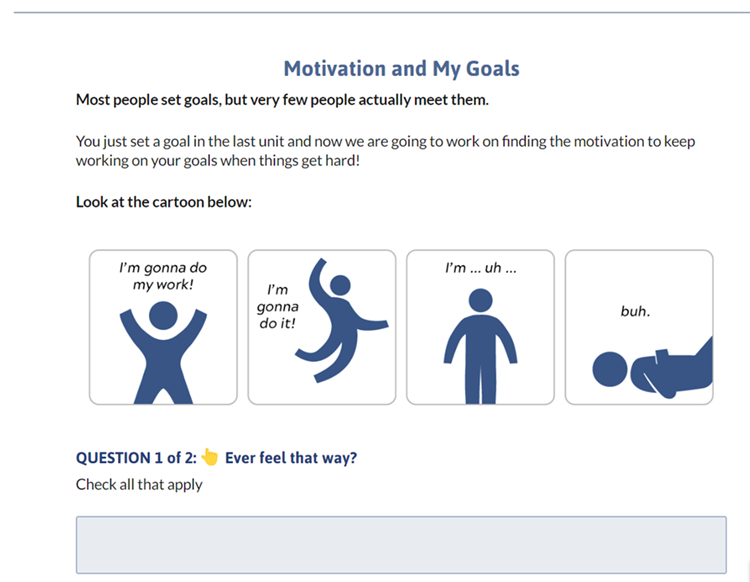 Pricing model:
EmpowerU's Self-Care and  Mental Health Support for K–12 Teachers and Administrators costs just $59 per educator without coaching and $129 per educator with coaching.
Additional products or services needed?
None
What makes Educator Self-Care and Resilience Training unique? 
EmpowerU's Educator Self-Care and Resilience Training is unique in its use of expert coaches. Real people—therapists with master's degrees—are there to help with encouragement and motivation to set goals, stay on task, and achieve those goals. No other platform connects educators to highly trained and specialized mental health coaches.
Characteristics:
Each lesson goes through a similar format, beginning with a calming exercise, moving on to an introduction to the lesson's central concept, deeper exploration of that concept, followed by reflection, and ending by asking the educator how they plan to put the concept to use in the future.
Here is what users are saying:
"I just completed the EmpowerU course and it was amazing. Understanding our emotions and reactions to emotions are valuable skills and a message we need right now. Every minute of my time with EmpowerU was positive, focused on what I could do and what I could control. It was incredible. I am going to shout from the rooftops what a powerful and purposeful program this is."
-- Michelle Koch, Dean of Students, Menahga Public School District 821
"The tools that will help me will help my students. EmpowerU gave me vocabulary and strategies that I can use in a Tier 1 setting and those that will help students with targeted needs! Made me aware of what I was already doing! I believe that when you have the ability to focus on you and your own mental health you can grow and gain in ways you never imagined! I believe that I gained the most in learning how to get back on track when I become unfocused. I have gained skills and strategies to listen to my inner coach to push me to succeed. Finally, I became connected to skills to support my processing of tasks and getting out of the procrastination station! This is amazing! I am so thankful that I had the opportunity to participate with EmpowerU!"
--Dean of Students