Silver Lining Stuffies is a new line of storybooks and companion stuffed animals crafted to provide children with the tools to cope with mental health conditions. The first three books, Slow Down, Alfie!, Andie & the Worries, and Frankie & Gloob, address attention deficit hyperactivity disorder (ADHD), anxiety, and depression. Each stuffed animal stars in its own story as a lovable, relatable character who learns to cope with a unique set of difficulties, helping to normalize the experience of mental health challenges. The books provide an approachable, personal toolkit that fosters imagination and play so that children can see themselves in stories, know they are never alone, and discover their own methods for achieving mental wellness.
Formats, platforms used:
The main format is an illustrated storybook, with a companion stuffed animal meant to aid in helping children discuss their emotions.
Primary website URL:
https://silverliningstuffies.com
Problem solved:
1 in 6 U.S. children aged 2–8 are diagnosed with a mental or behavioral disorder every year, and only 20 percent of them ever receive treatment. While Silver Lining Stuffies is in no way a replacement for professional treatment, it is an accessible toolkit to help children manage their condition.
SLS helps children and parents recognize, understand, and cope with mental health conditions, specifically ADHD, anxiety and depression. There is a wolf with ADHD, an elephant with anxiety, and a hippo with depression. They each star in their own story which illustrates how they manage their condition. The end of each book features a tool kit to help children to do the same, along with advice from other children and advice for caregivers.
Each stuffed animal comes with a mini-blanket in their back pocket. When kids are in classrooms or places where they might not be able to bring a stuffed animal, the mini-blanket is a comforting reminder of Alfie, Andie, or Frankie.
Age/grade range:
Ages 4-10
Core/supplemental/special needs/extracurricular/professional development?
Special needs: Silver Lining Stuffies provides social-emotional learning techniques such as identifying and managing one's emotions and behaviors, recognizing personal qualities and external supports, setting and achieving positive goals, and establishing and maintaining positive relationships.
Standards:
Each Silver Lining Stuffies product maps to social-emotional learning standards.
Lesson time needed:
It takes 30 minutes to read and discuss the lessons outlined in each book.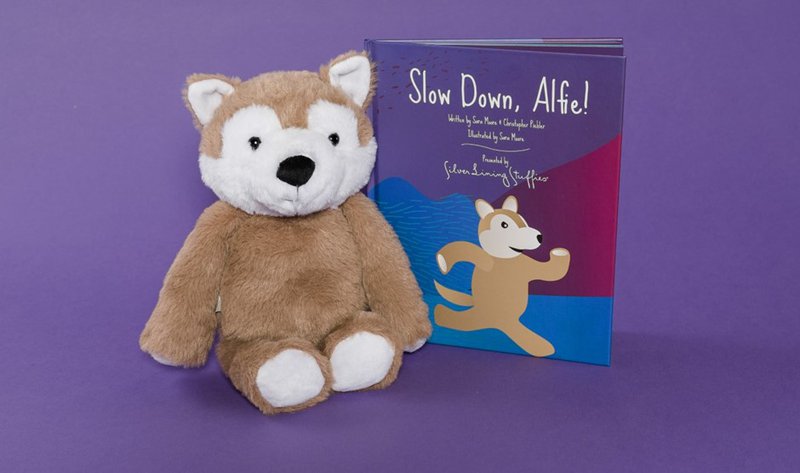 Pricing model:
A book and stuffed animal set is $37.99. Each book alone is $13.99.
What makes Silver Lining Stuffies unique?
While there are many social-emotional learning tools out there, there are none that focus specifically on neurodiversity, helping to de-stigmatize mental health conditions and allow children to see themselves represented in stories and characters. Silver Lining Stuffies is meant to encourage and empower children to understand why they may feel the way they feel while giving them tools to manage their condition, in a fun, engaging way. The books provide valuable, lifelong lessons for dealing with ADHD, anxiety, and depression, while the stuffed animal provides a means for talking about how the child is feeling and how they can cope.
Characteristics:
Silver Lining Stuffies starts with the tried-and-true experience of reading a physical book while enjoying the companionship of a stuffed animal. It is accessible and easy to navigate and comprehend.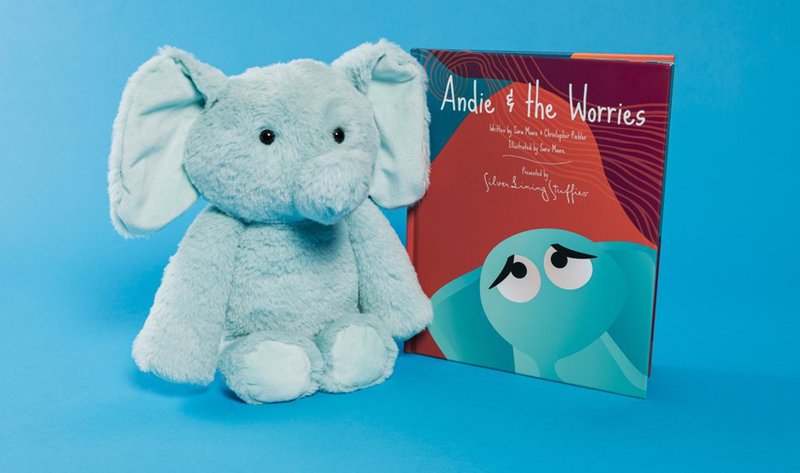 Here's what users are saying:
"These books are amazing! The stories are relatable for many ages and provide great tools for kids to use when they are struggling. The rhymes at the end are great mantras for kids to use every day. Highly recommend these books as tools for therapists to have in their offices and to recommend to parents to use at home."
—Rebecca H., Licensed Therapist
"Frankie & Gloob saved two of my students last school year. I am in love with this series! Great growth mindset books for kids. This teacher is a huge fan!"
—Colleen D., 2nd-Grade Teacher
"Such an amazing gift for children that struggle to communicate their feelings. I love having one in my classroom! Some of the best mental health books we've seen out there."
—Jenna G., 3rd-Grade Teacher