Editor's Note: This is part one in a three-part series
Wellbeing is the word that is on the tip of everyone's tongue these days. And for good reason. It is that single, intangible state that allows for so many other states we deem desirable: happiness, healthfulness, productiveness, gratitude, contentment, enjoyment, optimism, and more.
Wellbeing is also a state that is currently elusive for both students and teachers – indeed, for many of us.  And with the current problems in student and teacher mental health, the focus on wellbeing has never been greater.
According to an article by Derek Thompson in the Atlantic, "The United States is experiencing an extreme teenage mental-health crisis. From 2009 to 2021, the share of American high-school students who say they feel "persistent feelings of sadness or hopelessness" rose from 26 percent to 44 percent, according to a new CDC study. This is the highest level of teenage sadness ever recorded."
That's almost half of American teenagers. And the toll has varied considerably among different groups.  According to the survey twice as many girls as boys seriously contemplated suicide during the COVID-19 pandemic, more than 25 percent. Nearly half of LGBTQ teens had done so compared to 14 percent of their heterosexual peers.
Among teachers, the incidence of stress and burnout is staggering. According to Seth Gershenson and Stephen Holt in a recent Brookings Institute publication, "As the pandemic and efforts to control it continue, teachers face unprecedented work-related stress, for sure. Recently, a survey released by the Alberta Teachers' Association made headlines with the striking result that one-third of surveyed teachers said they were not sure they'd return to the classroom next school year. In the U.S. context, a recent survey conducted by the RAND Corporation finds a notable increase (almost 50 percent) in the share of teachers who say they might leave the profession at the end of the current school year, compared to pre-pandemic survey results. In addition to concerns about mass departures, stress hinders the effectiveness of those who remain in the profession. Protecting and maintaining a robust workforce of effective teachers necessitates helping teachers in developing the tools and skills for managing workplace stress."
Mira Miller in Verywellhealth.com says, "New research suggests that teachers are facing a similar mental health crisis to students, but they're left with little support.
"In a recent assessment conducted by Miami University in Ohio, nearly two-thirds of teachers reported increased concern for emotional exhaustion, while three out of five reported concerns about anxiety.
"Researchers told Verywellhealth that while teachers are feeling isolated and depressed, they're much less likely than students to have access to mental health resources in school."
The C-Factor
It is tempting to speculate that the worst may be over, as schools reopen, as students are able to spend time with their friends, and as some things seem to be edging back towards "normal." However, the longer-term impacts of stress and distress are all-too apparent. The concerns over the COVID Learning Gap are creating new stressors for everyone involved in education.
We know that stress impairs learning, but what is still often underappreciated is the degree to which mental health and cognition are connected.
The latest research is showing that mental health problems of all kinds exact a cognitive price.  In a comprehensive meta-analysis of 97 studies across all of the mental health conditions defined in the Diagnostic and Statistical Manual of Mental Disorders (29 disorders), the association with cognitive dysfunction, a previously underappreciated effect, extended from simple conditions like "worry" to more severe conditions such as major depression. The study was published in Clinical Psychology Review in June 2021 and is based on data from over 200,000 individuals. The research team coined the term "C-Factor" to refer to the negative cognitive impact of a wide range of mental health issues.
The C-Factor appeared in the studies as poorer performance on cognitive tests or as a reduction in cognitive skills like attention and memory.
As Amital Abramovitch, the lead researcher on the study, explains, "We found that both diagnosable mental disorders, as well as some common symptoms such as anxiety and worry, carry a so-called 'cognitive price.' We termed this phenomenon 'The C-Factor' – short for cognitive dysfunction. Our analysis suggests that it can be found across disorders and that it constitutes an integral part of poorer mental health."
The effect of the C-Factor appears to be present even when an individual's mental condition is not severe enough to lead to a diagnosis. For example, many people have depressive symptoms without meeting the criteria for major depressive disorder. Diminished cognitive functioning often accompanies these symptoms. One of the reasons this is so important is that while only about 20 percent of Americans will meet the criteria for major depression, almost two thirds will experience meaningful symptoms of depression, and therefore the C-Factor, at some point in their lives.
This does not mean that deficits in cognitive skills cause these diseases and disorders. But what it does suggest is that these diseases often result in or are accompanied by lowered cognitive functioning. The study did not clarify why so many different diseases and conditions entail cognitive dysfunction. That will likely be a subject for further research.
Remediating the C-Factor
While the study referred to above did not address the potential for interventions to improve cognitive functioning, the potential for cognitive training to improve a variety of cognitive skills, whether associated with a mental health condition or not, is getting increased attention.  For example, many children diagnosed with ADHD have experienced improvement in attention, working memory and other cognitive skills from cognitive training programs. While cognitive training doesn't cure or treat ADHD, it often helps strengthen cognitive function, leading to improvements in academic performance as well as greater success in everyday life.
Indeed, while strengthening cognitive skills may not, by itself, cure a mental illness, developing stronger skills typically reduces stress for children and adults. This is because it gives them more confidence in their ability to learn and engage in new learning situations successfully, and more resilience in bouncing back from challenges.
In an issue brief presented by the Kennedy Forum entitled Fixing Behavioral Health Care in America: Promoting Brain Health and Brain Fitness: A National Call for Action, researchers said,
"Today we know that without interventions that directly address a child's ability to learn and function in society, our current academic paradigm and process will continue to be less than effective. Neuroscience shows that brain fitness interventions can build higher-order processing skills, promote emotional resilience, and mitigate stress. These interventions interrupt and ameliorate many of the underlying neuro-developmental lags in children caused by the environmental stressors that thwart learning. In fact, many of the current adverse and economic conditions that almost half of our children are exposed to are likely due, in part, to the limitations our education system had in preparing their parents to succeed. Brain health and fitness interventions implemented across American education will benefit our nation's children now and into the future and help close the academic achievement gap.
"Research over the past two decades illuminates the powerful opportunities that simple, targeted, effective brain fitness interventions offer. On the neuro-cognitive level, these interventions can shift the intrinsic dispositions, abilities, and capacities of children to help them cultivate the cognitive capacity, attention, and self-regulation needed to succeed both academically and in life."
Now, let's consider this from the teacher's perspective.  In a recent study by the Organization for Economic Cooperation and Development, teachers and school leaders in 48 countries were surveyed regarding the sources of the stress they experience.  Among the top 10 sources are three with obvious C-Factor implications.
Being held accountable for student achievement. 44 percent of those surveyed cited this as a key stressor. In our view, a primary reason that this is so stressful is that 50 percent of the variance in student performance is accounted for by students' cognitive skills, much more than the contribution of things the teacher has control over. 
Maintaining classroom discipline.  38 percent of the educators listed this. In discussions of classroom discipline, the term "executive functions" is more prevalent.  Executive functions are the cognitive skills that enable students to focus, manage their behavior and adapt to a changing situation. Executive functions are also integral to learning, as are a whole host of other cognitive skills. So, the combination of student achievement and behavior (classroom discipline) is significantly attributable to the C-Factor.
Modifying lessons for students with special needs. This was cited by 31% of those surveyed. For the majority of students with special needs, the C-Factor is central to their need for additional support. And it is not only the need to differentiate that comes into play here; it is the fact that most teachers do not have access to the information they need on how each of their students' learn best. Therefore, modifying lessons becomes an exercise in throwing spaghetti against the wall and hoping something sticks.
Why It Matters
Going back to Abramovitch, "In recent decades, mental disorders have become increasingly prevalent in the U.S. and around the world, particularly in young adults and adolescents. Even before the pandemic, 1 in 5 Americans suffered from a mental disorder.
"Since our findings demonstrate that poorer mental health is associated with at least some degree of cognitive dysfunction, this type of deficiency may be far more common than previously thought."
Not only is the prevalence of cognitive dysfunction likely greater than previously thought, it is arguably a major stumbling block in efforts to close the COVID Learning Gap, to ease the ongoing stress of learning and teaching, to improve the academic performance of populations of students who have historically lagged behind. Consequently, it is also more important than every to  recognize the potential to improve cognitive functioning, whether it is related to chronic disease, short-term stress or other causes.  While strengthening cognitive skills may not, by itself, cure a mental illness, developing stronger skills typically reduces stress for children and adults because it gives them more confidence in their ability to learn, to solve problems and to successfully engage in new learning situations.
Improvement in cognitive skills can be achieved with the right kind of cognitive training,  which is cognitive training that is comprehensive and integrated, targeting a broad set of cognitive skills with tools and programs that incorporate key neuroscience principles.
The next installment
Coming in Part 2, we'll look at cognitive skills training and its effect on mental distress, and how the science can be used to combat a growing mental health crisis among both teachers and students.  While not generally a cure for mental health diagnosis, its overall wellness benefits can be added to lift the strain of burgeoning stress and overwhelm.
About the authors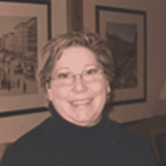 Betsy Hill is President of BrainWare Learning Company, a company that builds learning capacity through the practical application of neuroscience. She is an experienced educator and has studied the connection between neuroscience and education with Dr. Patricia Wolfe (author of Brain Matters) and other experts. She is a former chair of the board of trustees at Chicago State University and teaches strategic thinking in the MBA program at Lake Forest Graduate School of Management where she received a Contribution to Learning Excellence Award. She received a Nepris Trailblazer Award for sharing her knowledge, skills and passion for the neuroscience of learning in classrooms around the country.  She holds a Master of Arts in Teaching and an MBA from Northwestern University.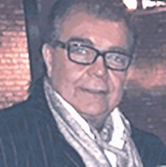 Roger Stark is Co-founder and CEO of the BrainWare Learning Company. Over the past decade, he championed efforts to bring comprehensive cognitive literacy skills training and cognitive assessment within reach of every person, and it all started with one very basic question: What do we know about the brain? From that initial question, Roger Stark pioneered the effort to build an effective and affordable cognitive literacy skills training tool, based on over 50 years of trial and error through clinical collaboration. He also led the team that developed BrainWare SAFARI, which has become the most researched comprehensive, integrated cognitive literacy training tool delivered online anywhere in the world. For more, follow BrainWare Learning on Twitter @BrainWareSafari