Learning Counsel Research estimates that 32 percent of administrators in K12 education have quit or switched jobs within the last 25 months.  A good number of those are Superintendency roles. Altogether, it's an estimated 485 thousand workers quitting, being lost to the pandemic through death or disability, or shuffling to new roles in 2021 alone. 
In addition, 28 percent of teachers have quit, been lost, or shuffled into different roles, mostly promotions into administration with added duties, while keeping many part-time duties in the classroom. That's an estimated 638,000 teachers at a time when most schools and districts already didn't have enough teachers and the worst drought of graduating new teachers coming into the workforce in history. Note that even pre-pandemic, K12 schools were losing up to 500,000 teachers a year1, 15 percent of the workforce annually, due to burnout. Add to that, extra-large helpings of burnout during the pandemic plus the 10,000-per-day boomer retirements nationally, and K12 schools are seeing a mass loss like never before with little hope to recoup before the next school year. 
The median of all teachers and administrators of this great resignation and shuffle period so far is a whopping 30 percent of the workforce. 
Districts have been contacting Learning Counsel Innovation Services asking what "big ideas" there are to ameliorate projected problems of things like "more than sixty students per class." Superintendents in Phoenix and Boise lamented having to "step down and take units" of teaching themselves to fill gaps. 
A Superintendent in Ohio mentioned at a Learning Counsel live event having so few teachers and not enough bus drivers that if even one of them went out sick the whole district would have to close for the day due to equity issues. Other districts have been forced to close3.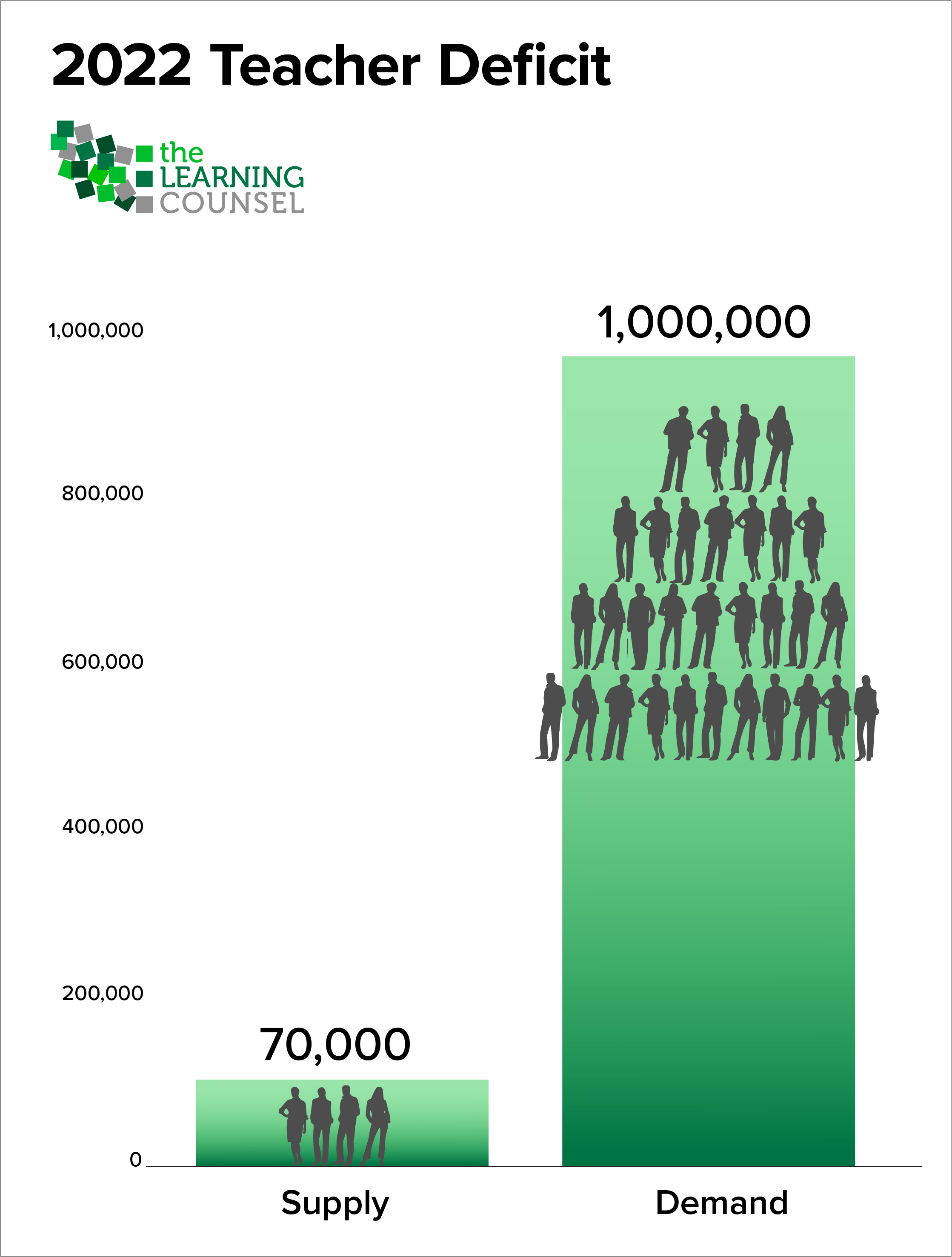 Epi.org2 notes per their research that 75 percent of districts of any size are reporting teacher shortages.
Frontline Education and the National Education Association are also noting deficiencies in new graduating teachers, "The number of college students studying to become teachers is less than half what it was 50 years ago4." Learning Counsel Research projects that fewer than 70,000 new teachers will apply to schools in 2022, only about 10 percent of the need. If you are a current administrator, imagine now what will happen if you only get 10 percent of the teachers you need. How many empty classrooms? How much will your student-to-teacher ratio balloon? In many states, ratios are set by law, and yet if you can't get the workforce, you will be forced to compromise. 
Adding existing needs of schools for teachers to new resignations projected in 2022, and schools are projected to have a shortfall of nearly 1,000,000 teachers and administrators – over a quarter of the entire workforce. 
Where will schools get the projected shortfall from while the other industries have over 3 million non-farm job openings as well? 
The answer is, they won't get them.  Instead, it's time to rethink the learning delivery mechanism which requires certain ratios of teachers-to-students. The retail or manufacturing-line model is under serious assault and schools must think with these new directions:
Converting all or parts of their curriculum to the new efficiencies of Hybrid Logistics, which rearrange time and space use while offering better personalization through teachers more succinctly using their essential skills. The Hybrid Logistics proposition allows those certified or credentialed faculty to be "stretched" but not overburdened. This is the first model to deftly utilize human teaching more efficiently in a "middle-ground" between fully virtual and fully live-on-campus schooling. 
Outside-the-box thinking that has schools using high value courseware and teacher-led courses that are online from full-service companies for all or part of the required curriculum. Companies like Edison Learning offer to train district teachers on their courses and be ready to provide stand-in teachers on-the-fly or provide whole swaths of curriculum including electives on-demand with live teaching. 
Inside-the-box thinking that reeducates all stakeholders internally to expand or modernize definitions of meaningful words in policy requirements so that innovation can occur while still reporting compliance. Yes, district leaders are doing this already. Who knew that the trick of modernizing understanding of definitions alone could give education institutions breathing room to innovate?  
Form coalitions and advance new model legislation to remove the most onerous requirements. Learning Counsel Innovation Services is working on helping to form cohorts in various States while providing a vision for the endpoint of change that is realistic. 
Contact the Learning Counsel here to inquire about these four recommendations. 
About the author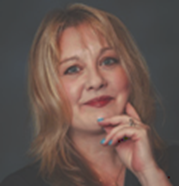 LeiLani Cauthen is the CEO and Publisher of The Learning Counsel. She is well versed in the digital content universe, software development, the adoption process, school coverage models, and helping define this century's real change to teaching and learning. She is an author and media personality with twenty years of research, news media publishing and market leadership in the high tech, education and government industries.
https://www.dailytoreador.com/news/future-educators-address-teacher-shortage/article_7ec8bad8-b621-11ec-9d55-fb2cd675ac22.html