Everywhere I look, I see good news.
But Charles, what about the Ukraine? And gas prices? And…?
My heart goes out to our friends in the Ukraine. But I am fortunate to be here in the US, safe and sound.
And gas prices are high. But most of us are working from home now.
And it's springtime. The weather is beautiful. Birds are chirping in the meadow. My yard is rich with bunnies. The flowering trees are blooming. And I think I may have seen a unicorn.
There is a lot going on in the world. And we are free to focus on what we will. But in the education biz, things are fantastic.
Placed in perspective
Remember all the billions of dollars the federal government gave schools? Most of it is still there waiting to be spent. That means, whatever you are selling, your school districts can afford it.
We talk to a lot of superintendents. And chief academic officers. And directors of technology. And building-level principals. And they all have needs. And they are buying.
So what if gas prices are high? You are set to have the biggest sales year in the history of your company. That should buy you a few extra tanks.
Are you selling anything that can help with student wellbeing? Or teacher wellbeing? Or learning loss? Or equity? Or technology to make instruction more efficient? Or content that is culturally relevant? Or hardware? Or courseware? Or anything that can help with teacher retention? Or the school building? In short, if you can help learners or educators, it is a very good year.
They say the worst vice is advice, but here's some free advice that's worth twice what you paid for it. You can let the malaise of the network news determine your mood, and therefore your success, or you can say, "the hell with the news," and go get your best year ever.
All the old rules still apply.
Be visible. That means write copious articles and whitepapers and get them published in places your customers can be found. Now that in-person events are back, find opportunities to be in the same room with decision-makers and create some relationships. Continue to do podcasts. Post short, promotional videos. Take your marketing to another level. Then kick it up some more.
Put together your team of experts. Listen to them. Then make it happen. Now is not the time to be timid. Traditionally, this is the time districts gather information to create their June 30 budgets. But the difference is, many districts have the most money in reserve they have ever had, PLUS, they are spending free money for the next two years.
So, it is really up to you.
You can bemoan the higher gas prices. You can follow the work stoppage in Sacramento. You can cringe as the climate continues to change.
Or, you can go out and make your employees proud. One thing is certain. The world's problems will still be there whether you have a great year or a lousy one. But the difference is, you can use your resources to help thousands of children right here at home to find a better life. And isn't that why you got into this crazy business to begin with?
Many years ago
I don't want you to think I am without sympathy. So you know, my grandfather came to this country from a small village near Kiev in the Ukraine. He was in the Czar's army when the Bolsheviks took over, and they had a nasty habit of using snipers to pick off anyone in uniform. My grandfather Charlie paid a guy to hide him under some hay in the back of a truck and cross over into Poland. He came to America as a young man, caught the American dream, and two generations later, here I am. But I still have photos of the old country, and still have very strong feelings for my countrymen back in Eastern Europe. But that only makes me more thankful to be an American, and more motivated to do everything I can to help our children here.
We all have an opportunity that we may never see again in our lifetimes. Education is changing like never before. I know it. You know it. The superintendents I talk to know it. Everything has come together to catalyze positive change. The pandemic was the match. The $ billions in funding is the tinder. And the will of our education community is the fuel that will see us through. But they need your help. Your company's products are the necessary ingredient to make the whole thing work.
Everything that has happened has brought us to this moment.
And Ain't that good news?
About the author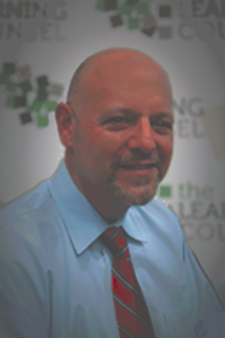 Charles Sosnik is an education journalist and editor and serves as Editor in Chief at the Learning Counsel. An EP3 Education Fellow, he uses his deep roots in the education community to add context to the education narrative. Charles is a frequent writer and columnist for some of the most influential media in education, including the Learning Counsel, EdNews Daily, EdTech Digest and edCircuit. Unabashedly Southern, Charles likes to say he is an editor by trade and Southern by the Grace of God.