Hey you. Out there in San Francisco. And Chicago. And Atlanta. And New Jersey. And Tampa. And Dallas, and Silver Spring. For those of you running your education businesses in every major metropolis and every tiny town.
Are you having fun?
If you can't answer yes, we need to talk.
For me, operating my empire in the great and goodly burg of Gastonia is utterly fantastic. I am twice, and perhaps three times, blessed. And from where you are, I'm guessing you are too.
If you are reading this article in the LearningBiz newsletter, then you are also in the education biz. That's a big, big blessing. A blessing in the very worst of times, and these are most certainly not the worst of times.
Many people can go their whole lives not helping others, except in rare and isolated instances. In the education business, we help folks every day. Lots of folks. And specifically, we help children. Imagine, being able to routinely help children every day. Talk about a blessed life. On your worst day, maybe you only helped a couple hundred kids. On your best day, you touched the lives of thousands of kids, bringing joy and learning and the promise of a better life.
No matter what else is going on in your life, if you are in the education biz, you can probably do more good in a week than most people can do in a lifetime.
Another thing I love about the education biz is the people we work with. I came to the education biz rather late in life. When I was 47, I sold my media business and started looking around for something to do. By chance, I was introduced to an individual that owned an education magazine in need of an editor. I accepted his offer, even though I knew nothing about the education business. Eager to learn, I jumped on the phone and started having conversations with teachers, principals, superintendents, and education industry executives. From the beginning, my calls quickly turned into hour-long marathon calls. For my part, I asked questions and listened. To a person, the people on the other end of the line were warm, giving, and genuinely excited to be doing what they were doing, and filled to the brim with passion.
I found their passion to be contagious, and before long, I felt as if I had found my life's calling. It is now 15 years later, and I am even more excited now than when I started. It's as if the more I learn, the better equipped I am to help children and make a difference in the world.
I'm guessing you know exactly what I mean, because you are exactly where I am. You and I are in the education business, and it just doesn't get any better than that. Of course, you may not be blessed to live in the greatest small town in the world, Gastonia. But living in San Francisco, or Chicago, or Atlanta, or Jersey, or Tampa, or Dallas, or Silver Spring isn't such a bad gig either. I have been to all those places, and every one is packed with good people.
So, in the least, you are doubly blessed.
And to make it a triple, you and I are living in the greatest moment in history to be in the education biz. Education is on the cusp of a new enlightenment. It may be hard to see, because so many things are changing. As you watch the news, you will see stories about teacher shortages, students leaving traditional education and teacher and administrator burnout. But look a little deeper. All these challenges are symptoms of an education world that is growing, changing, and improving. You and I are a part of it, and all the pieces are in place, including over $130 billion in funding must be spent in the next two years, to make the whole thing possible.
So, are you having fun?
I've been smiling from ear to ear for quite a while now. And it's a genuine happiness, a 'right down to the soles of my feet' kind of happiness.
I'm blessed. Big time. And I am betting you are too.
About the author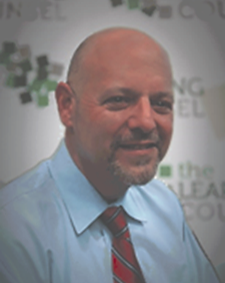 Charles Sosnik is an education journalist and editor and serves as Editor in Chief at the Learning Counsel. An EP3 Education Fellow, he uses his deep roots in the education community to add context to the education narrative. Charles is a frequent writer and columnist for some of the most influential media in education, including the Learning Counsel, EdNews Daily, EdTech Digest and edCircuit. Unabashedly Southern, Charles likes to say he is an editor by trade and Southern by the Grace of God.