It's not easy to measure an intangible feeling like brand love, but those of us in marketing have designed methods that work. It all depends on how you want to use the data. That's your first and most important decision. 
Why do companies measure their brand awareness? Here's what we often hear from our clients:
We are a startup, and we need a baseline so we know our brand awareness is increasing over time.
We are a non-profit organization. We must report the impact of our program to grant providers and show evidence that our educator outreach is working.
We have a board of directors we report to. Measuring brand awareness helps us position ourselves in the market and advocate for brand budgets.  
We are a public company. We measure brand awareness to support our position as a leader in the industry.
The tough part about measuring brand awareness is that it is intangible. It's an asset that lives in the mind of your ideal customer, which makes it a challenge to connect directly to sales revenue. I learned this lesson the hard way.  
Years ago, I would argue with anyone (even my cat, Sebastian) about brand definition because I felt it increased a company's net worth, but I couldn't prove it. Not everyone agreed with me (even Sebastian), and I would watch with horror as my brand budget was the first to be slashed. You've probably been there. But in the EdTech industry, it's more important than ever to invest in brand development to ensure educators know you.
From a big picture perspective, EdTech continues to evolve rapidly since the events of 2020. Thousands of new products compete for attention with districts, making the marketplace feel crowded. Baby Boomers are retiring, and new educators enter the field with some knowledge of EdTech. In the last year, when Catapult X researched brand awareness with clients, as high as 35 percent of science and STEM educators couldn't recall brand names for products (simulations, labware, curricular materials). 35 percent. That's a lot of educators who have more to worry about than the latest products in EdTech.
This is a problem. We will get to solutions in a bit.
First, let's define brand awareness. The most commonly held academic definition of brand awareness comes from John Rossiter and Larry Percy in 1997. They define brand as "the buyer's ability to identify the brand in sufficient detail to make a purchase." Now, we have a connection to sales that we can work with. I teach my clients that brand awareness is the sum of every interaction educators have with an organization—every single interaction. The intangible asset exists as feelings, experiences, and interactions with a product. The logo serves as a recall mechanism.
How to Measure Brand Awareness
Developing brand awareness is what marketers call "top of funnel," meaning that the activities (name and logo, brand guides, advertising, earned-media attention, social media marketing, sponsorships, events, etc.) occur at the top of a sales funnel (also called the AIDA model which stands for Attention, Interest, Desire, and Action.) The AIDA model has been around since the 1800s and was coined by an American businessman, Elias St. Elmo Lewis. 
I prefer my 21st-century definition. I tell my clients to think of brand awareness in the context of the customer journey: "When your sales rep calls the prospect, have they heard of you?" If you've invested in brand awareness, they should. 
 Qualitative Measurements
Talk to your sales reps. When you invest in brand awareness, your reps are met with, "I've heard such good things. . ."
Social listening. Find where your educator communities exist and listen. Does your brand come up in conversation? Are specific words and phrases commonly used when educators talk about your products? If you're a small brand, this may be enough data. If you need numbers, you'll want to use quantitative measures.
Quantitative
Share of voice: Share of voice measures how many people are talking about you on social media, and then it benchmarks your brand against your competitors. There are low-cost and free versions like Social Searcher (track with Google spreadsheet). If your brand is worldwide and you need to track several numbers, try the robust solutions from Cision, Meltwater, and BrandWatch.
Which metrics should you measure?
Volume of mentions
Reach
Engagements (likes, mentions, reshares)
Surveys
A professionally done survey will give you statistically relevant numbers to report. In other words, you will know how well you can trust your numbers. 
I advise my EdTech Clients to decide which of the following categories are most important to measure:
Awareness—Do educators know you exist?

Top-of-Mind Brand Awareness—Are you the first brand they mention?
Dominant—Are you most often the only brand mentioned

Experience—What emotions do educators associate with your brand?
Attributes—What words do teachers associate with your brand?
Intent—Do they intend to purchase or recommend your brand in the future?
Preference—Which brand in a category do educators prefer?
Usage—Which brands do they use?
If you dig deeper, you'll find many more brand facets that can be measured; however, if you want to connect brand data to revenue, the six categories above will be most useful.
Connecting to Revenue
Think of brand awareness as a catalyst for the sales process. Strong brand awareness means your sales reps are met warmly, sales close more quickly, and your company builds greater market share.
Because brand exists as an intangible asset in the mind of your customer, it's difficult to draw a straight line from brand efforts to a revenue number. Here are our top tips for estimating:
Have a separate line item in your marketing budget for brand awareness and measurement.
During strategic planning, decide which metrics are most important to measure, and reach agreement with your senior leadership team.
Agree at the time you benchmark or start a new campaign which return on investment metrics to use so you can measure the increase of brand awareness and market share divided by the annual budget.
Key Takeaways
Yes, brand awareness can be measured.
Make sure you know the "why" behind measuring your brand's awareness.
If it's just a "nice to know" or a vanity metric, spend your money elsewhere.
Connecting brand awareness to ROI is inherently rewarding and sometimes surprising. In the many studies Catapult X has conducted, we have uncovered brand champions the company was not aware of, quotes that can be used in marketing campaigns, and sometimes competitors that companies didn't even know they had.
About the author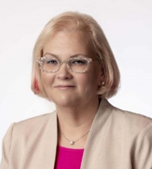 Daylene Long is the founder of Catapult X, a market and product development agency that consults exclusively with STEM EdTech Providers to catapult them forward using data-informed insights.