There are two increasingly common questions that district leaders ask when seeking out new products and services: Do you have efficacy research? and Can you prove to me that your product improves student learning?
In our recent webinar, Dr. Julie Evans shared compelling data from Speak Up, an annual EdTech research project conducted by Project Tomorrow, and CB&A's Charlene Blohm suggested how to incorporate efficacy research into your company's EdTech marketing efforts.
Here are key takeaways, including the latest industry insights, about how to conduct your own EdTech research and how to leverage it in EdTech marketing efforts.
Speak Up Results Provide Insight into K-12 Priorities
Project Tomorrow's Speak Up Research Initiative collects and reports on the authentic, unfiltered ideas and views of students, parents, teachers and administrators, in order to inform education, policy and business decisions about new learning models and digital learning environments.
WHICH ISSUES ARE TOP-OF-MIND FOR K-12 SCHOOL AND DISTRICT LEADERS?
Mental health/social-emotional supports for students
Closing the achievement gap
Staff morale and motivation
High quality teacher recruitment and retention
Achievement measured by test scores
WHAT DO K-12 LEADERS BELIEVE ARE THE BEST WAYS TO CLOSE THE ACHIEVEMENT GAP?
Increasing teacher effectiveness through professional learning
Engaging with parents to support learning at home
Integrating mental health and social emotional learning into curriculum
Integrating college and career-ready skill development into instruction
WHAT DID WE LEARN FROM THE SPRING SCHOOL CLOSURES?
Teachers aren't ready to use digital tools beyond sporadic classroom usage
School, on its own, is not intrinsically motivating for students
Students have less access to appropriate digital learning tools outside of school
Parents lack awareness of what constitutes effective teaching and learning in 2020
School districts are good with procedural solutions, but not as adept at addressing challenges that require "out of the box" ideas
What are school and district leaders' priorities for investments today as a result of the school closures of spring 2020?
1) ONLINE RESOURCES, TOOLS AND CONTENT TO SUPPORT INSTRUCTION AND LEARNING, INCLUDING CORE CURRICULUM CONTENT AND LEARNING MANAGEMENT SYSTEMS
To learn the characteristics and features of digital content curriculum and products that educators value most highly, view the webinar.  
2) TOOLS AND RESOURCES TO INCREASE TEACHER EFFECTIVENESS, INCLUDING PROFESSIONAL DEVELOPMENT AND TOOLS TO ASSESS REMOTE LEARNING ACHIEVEMENT
According to Speak Up research, 69 percent teachers now say they need more professional development to be effective with digital learning – up from 49 percent before the shift to remote learning.
3) SCHOOL TO HOME COMMUNICATIONS TOOLS, INCLUDING WAYS TO ENGAGE WITH PARENTS AND STUDENTS
4) INFRASTRUCTURE ENHANCEMENTS, INCLUDING BANDWIDTH, DEVICES AND HOTSPOTS
According to Speak Up results, 75 percent of parents believe that the effective use of technology within learning is very important for their child's future success – up from 55 percent before the shift to remote learning.

How to Conduct EdTech Research
Project Tomorrow created a new model that strives to make efficacy research accessible, approachable and meaningful for vendors and school districts.
Rapid turnaround based upon intervention intensity. District leaders may not be able to wait three years for research to be complete; time is often of the essence.
Focused approach on high impact results. What information will make the most sense to your target audience?
Leverage existing benchmark data. Using existing data to provide context can bolster results. For example, Project Tomorrow uses Speak Up results to compare and contrast findings.
Results written for education leader audience. Writing should be based upon communications with education leaders – use language your audience will understand.
How to Use Research in EdTech Marketing and Sales
By including research in your EdTech marketing strategy and sales outreach, you achieve the following goals:
Boost brand awareness
Earn trust and credibility
Secure and engage leads
Elevate thought leadership
Increase sales and revenue
After you've completed an efficacy study, package the research into high-quality, engaging content educators can review and share with their peers, such as blog posts, white papers, reports, case studies and videos.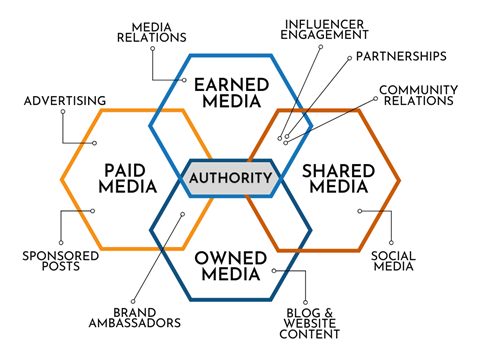 Promoting your content asset can (and should) take many forms, including social media, email marketing and media relations.
Efficacy research is valuable – and it's in demand.
Efficacy research for EdTech products is top-of-mind for stakeholders, and it shows the following:
Investing in efficacy research helps build your company's credibility and provides an unbiased look at the impact your product or service is making in the lives of students and educators.
About the author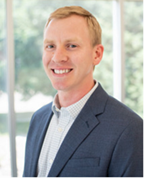 Saul Hafenbredl helps account teams turn strategy into results as Strategy Director at C. Blohm & Associates, Inc. (CB&A). Driven by a "focus on what matters" philosophy, Hafenbredl directs marketing communications campaigns across CB&A's client family, forecasting challenges and opportunities along the way.