Never in the history of EdTech, Education or Technology have we seen the amount of investment rumble into K-12 education. Daily, I am reading articles about record investment or new, newer or newest education unicorns. In the past, the three words Newest, Education and Unicorn would never be found in the same sentence, let alone in the same year.
For example, this piece from Pitchbook.com rolled across my desk this morning:
"EdTech company IPOs used to be practically nonexistent—until this year.
Increased adoption of online learning technologies amid the pandemic, combined with strong public market conditions, has paved the way for a bevy of notable public exits in the category.
Learning platform Coursera debuted on the NYSE in late March with a valuation of over $4 billion. A few months later, foreign language education app Duolingo hit the Nasdaq with a valuation of $3.7 billion. And just last week, Udemy, an education marketplace that offers online classes focused on business and technical skills, went public with an initial market value of more than $4 billion.
In the meantime, Nerdy, the parent company of Varsity Tutors, went public via a SPAC in a deal valued at about $1.7 billion. And PE-backed PowerSchool, a software company serving K-12 institutions, was valued at roughly $3.5 billion following the pricing of its IPO.
These are significant outcomes for any newcomers to Wall Street, but especially for a sector that struggled to gain wide acceptance among venture capitalists before the pandemic.
Soon after the start of the shutdowns, many VCs recognized that there could be massive opportunities in the EdTech sector, and that the shift from offline to online learning could continue after students are allowed to return to the classroom.
And indeed, the EdTech boom has not waned now that most schools and universities are again meeting in person. 
During the first 10 months of 2021, investors funneled $13.8 billion into EdTech startups, surpassing the sector's global venture funding for all of 2020, according to PitchBook data.
This capital has also helped mint 14 new EdTech unicorns, representing nearly half of 35 EdTech companies valued at $1 billion or more."
So as an education company, what does this mean to you? As we have been saying from Learning Counsel Research, this means, Everything. As in, Bet the Farm everything. As in, This is Your Window everything. As in… let's talk. Call us personally at the Learning Counsel, and we'll help you figure out what this means to your personal situation and how we can help you help school districts across America. That's what we do, but more about that later.
Of course, you don't need to have a $billion-dollar valuation to help America's school districts. And it is very much a two-way street. The investment is there, but that is only half the good news. The other half of the good news is schools and districts are spending great effort and expertise to make sure they are securing the best solutions for their learners. Thanks to an incredible windfall courtesy of our kindly Uncle Sam, finding the money is not a problem, and won't be for the next three years.
We won't mention that in three years, education will be hitting a spending cliff the likes of which has never been seen, but that is another story. For the present, let's get the resources our students need into their hands, and let's do it quickly – or at least quickly in education-speak.
Over the next several years, VCs will be focusing on EdTech startups based on quality research and science-backed evidence. According to the Jacobs Foundation, "Acting in three key areas can unlock the potential of EdTech to deliver on its impact promise:
A focus on evidence needs to become a much more integral part of investment decisions.
While EdTech use is growing, evidence on effectiveness is scarce. Commercially successful models rarely have a strong evidence base to prove their impact on learning. The use of evidence in investment decisions needs to become a priority if EdTech is to fulfil its impact potential.
Robust science needs to play a key part in how EdTech products are designed and deployed.
Research shows promising impact of EdTech—e.g., personalized learning—but is rarely used to inform EdTech design and purchasing decisions. Bridging the divide between science and industry will be essential in ensuring that robust evidence drives how EdTech is developed and used.
Strategic learning and collaboration among funders can advance evidence use in EdTech.
Leading foundations working in EdTech can come together as a learning and investment community to incentivize evidence demand and use, create investment standards and rating systems, and influence both companies and consumers to adopt an evidence-based impact orientation."
Also good to know, the whole business of EdTech venture funding is changing, and more than just a tad. According to Graham Foreman, serial EdTech entrepreneur turned impact investor and Founder and Managing Director at Edovate Capital, "Most traditional funds raise capital from limited partners, make investments, and then expect to exit or sell the investment in five to seven years so they can return principal and profits to their limited partners. For an entrepreneur looking to make lasting change in education, the timeline might be 10, 20, even 30 years. In many cases, the entrepreneur is better aligned to deliver impact when backed by longer-term, more patient capital. We believe an evergreen fund structure is suited for both long-term, focused entrepreneurs and patient, impact-focused investors."
Graham continues, "Our education system has just begun to leverage technology to reimagine instruction and school operations and the benefits remain inaccessible to many K12 students. With COVID-19, K12 has seen the biggest disruption in the history of our industry and it's time for a new kind of capital to fuel system-changing innovations. An evergreen fund aligns the interests of both long-term, impact-focused entrepreneurs and patient, long-term investors who want market-based returns and lasting educational change."
Education, it seems, is not particularly suited to quick-buck investment, in and out in just a few years. But that is okay. Truth be told, education is just too important to be focused solely on rate of return. More on this later, but in the meantime, no matter where you are in your fundraising journey, there are a number of things you can do to propel your success and visibility in the eyes of the K-12 community.
The Learning Counsel can help you with a substantial portion of that – in particular, helping you understand the needs of our school districts and how you can help them. Also, helping you understand the tools that are available to you so you can be known (and loved) by all the learners out there that need your unique, very necessary solutions.
At the risk of sounding like a 1980s used car dealer, pick up the phone, give us a call. Or just start with email, it is probably easier and quicker. If you want to contact me directly, email charles@learningcounsel.com. I would like to speak with you, and I can help put you together with Learning Counsel resources and personnel as needed.
About the author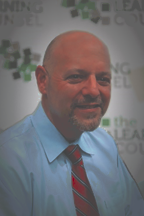 Charles Sosnik is an education journalist and editor and serves as Editor in Chief at the Learning Counsel. An EP3 Education Fellow, he uses his deep roots in the education community to add context to the education narrative. Charles is a frequent writer and columnist for some of the most influential media in education, including the Learning Counsel, EdNews Daily, EdTech Digest and edCircuit. Unabashedly Southern, Charles likes to say he is an editor by trade and Southern by the Grace of God.