An old employer and mentor of mine, the immortal R.B. Knight, used to swear that it was impossible to hold a positive thought and a negative thought at the same time.
That's an amazing piece of knowledge to have during these trying times, especially if you are in the habit of checking the news on a regular basis. And it really doesn't matter which brand of news you follow – Mainstream A, which includes the older, traditional networks like ABC, CBS, CNN and the like, or Mainstream B, which includes FOX, The Epoch Times, Newsmax and the like, or the foreign press, or even the education press. You can't escape it. Everyday we get news from the fighting in Ukraine, the baby formula shortage, and the price of gas. And if that isn't enough to get us down, we now have the news about the school shooting in Texas. It is heartbreaking. No. It is beyond heartbreaking. And if you are not careful, it will grab your thinking for days, weeks, or simply all the time.
But what can we do? I am not a robot and neither are you. We can't help but to feel what we feel.
Recently, a friend of mine completed a book on school violence. It is a subject about which I have written extensively in the past, and I have some powerful feelings on the subject.
When the news came in from Texas, I wept. After all these years covering school violence, I was still unprepared for the impact the news would have on me.
I didn't try to rush through the pain. It hurt, and I let it hurt. But after a period of time, I had to choose to hold another thought. A positive thought. And the best way I know to take my mind off my own pain is to help others. It seems to work every time.
So, what did I choose to take my mind off my pain? Money. Mounds of money. Piles of the stuff. The kind of money that only comes along once in a lifetime. Money that is earmarked to help others.
Remember way back a year or two ago, when our benevolent fathers in Washington ponied up $190 billion in cash to help our schools? You do realize the majority of that money hasn't been spent yet, right?
So, let's focus on that.
According to R.B. Knight, it is impossible to hold a positive thought and a negative thought at the same time. So, how can we spend all that money?
Just looking at some of the district plans will put a smile on your face. For instance, according to a recent article in Chalkbeat, "In the Metropolitan School District of Wayne Township — which covers the west side of Indianapolis, serving 16,000 students with 17 schools — the two most recent rounds of COVID relief brought in $53.5 million. Its plan for spending this money includes the following:
$13.6 million to hire staff to create a fully virtual K-8 school
$9.7 million for 42 new staff positions, including reading interventionists and teachers to support students learning English
$8.7 million for HVAC upgrades
$6.1 million for Chomebooks, hotspots, and other tech upgrades
$4.9 million for personal protective equipment and custodial supplies 
$2.6 million for "student and employee wellness," including a wellness coach
$1 million to support extracurricular activities 
$783,000 for curriculum and other supplies
Keep in mind, this is all found money for the district. How fun is that?
And even more fun, in Indiana, only 20 percent of the money has been spent, reports Chalkbeat. And that is just Indiana. That leaves 49 other states, all with similar opportunities to make their schools better. And around $150 Billion is left to spend over the next 18 months or so.
According to a new article by FutureEd, "The current analysis, updated on May 17, includes spending plans submitted by more than 4,700 local education agencies teaching roughly 72 percent of the nation's public-school students and receiving $81 billion of the $122 billion in Elementary and Secondary School Emergency Relief (ESSER III) funds. Most of the local agencies in the sample are school districts. The charts reflect the number of school districts and charter organizations planning to spend on the most common priorities and related categories."
FutureEd continues, "About 60 percent of school districts and charter schools across the country are planning to put their Covid relief funds toward hiring or rewarding teachers, academic specialists and guidance counselors. 
"Summer learning and afterschool programs emerge as the top strategies for helping students recover academically from the pandemic's impacts. Nearly half the districts in the sample plan to spend COVID relief money on summer programs, and about a third will pay for extended learning time after school.
"Social-emotional learning and student mental health are key priorities as districts and charters work to help students recover from the isolation and trauma of the pandemic. Nearly a third of the local agencies list spending on social-emotional learning curriculum, materials or training.
"Across the country, about a quarter of districts and charters list spending on student mobile devices, and others plan to pay for "technology that supports learning and enables students to learn anywhere."
Guidelines? We don't need no stinkin' guidelines
The key to spending this enormous bounty, says the National Conference of State Legislatures, is flexibility on the part of the districts who are spending it. There are some fairly broad guidelines in place, but mostly it is left up to the discretion of the district. "Funds allocated to local districts are meant to be flexible. Federal guidance outlines 20 separate and broad uses for ESSER III funds, and districts must spend at least 20 percent of funds to address learning loss, but this is not a comprehensive list. In general, districts can use the money for any expense seen as necessary to addressing the pandemic's impacts.
"Districts spent the largest share of the money—about 29 percent—on academic interventions. Spending on educators and staff accounted for 22.2 percent of planned spending. Within this category, nearly 80 percent of districts plan to spend money on hiring staff, while nearly 56.1 percent planned to increase educator and staff compensation. Nearly 71 percent of districts planned facility upgrades, accounting for 17.4 percent of spending.
"According to NCSL's analysis of federal ESSER data, 19.1 percent of the program's funding, or $36.2 billion of the total $189.5 billion, has been drawn down as of Feb. 28. Data shows that states have spent 87.5 percent of ESSER I funds, 33 percent of ESSER II funds and 5.49 percent of ESSER III funds."
Tracking the bounty
For a handy tracker that will take you state by state, you may like the Elementary and Secondary School Emergency Relief Fund Tracker, from the National Conference of State Legislatures. And remember, this is all found money, above and beyond the 45 percent the state ponies up, the 45 percent the local economies pony up, and the 10 percent the feds are already kicking in. And none of that punie 'Millions' stuff, this is Billions with a B.
Ahhh. I feel better now. I realize my problems remain, but it is so much more fun to think about ways to help our schools. And if you are in the business of helping schools, this is your opportunity to shine. That money will be spent, but it will not magically find its way into your coffers. Reach out to your districts. Let them know how you can help them. They want to make the best decisions possible for their learners. Help them. If you have technology they need, let them know why they need it (and how it works). If you have curriculum, show them how it helps their students, and how it lightens the load on their teachers.
And whenever you get down, think about all that money, sitting on the shelf, just waiting to buy your swag to make America's schools better. And flash those pearly whites!
About the author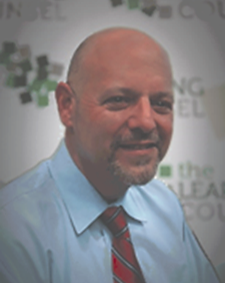 Charles Sosnik is an education journalist and editor and serves as Editor in Chief at the Learning Counsel. An EP3 Education Fellow, he uses his deep roots in the education community to add context to the education narrative. Charles is a frequent writer and columnist for some of the most influential media in education, including the Learning Counsel, EdNews Daily, EdTech Digest and edCircuit. Unabashedly Southern, Charles likes to say he is an editor by trade and Southern by the Grace of God.