I was having a conversation with my son Stone over the Easter break. He is a bright kid, just finishing his 2nd year at Appalachian State University. For those of you unfamiliar, Appalachian is tucked deep into the North Carolina mountains in a little town called Boone. Its breathtaking vistas and cold mountain streams provide an ideal environment for study, and Stone is making the most of it. Changing majors, joining a fraternity, arguing with professors – all the things a bright kid is supposed to do at college. Stone's newest major is Finance, and he absolutely loves it.
As we were discussing the current economy and the appropriate investments, we hit upon something that made quite a bit of sense. In business, there is no such thing as a good economy or a bad economy. The question is, where's the opportunity? In every economy, in every situation, someone is making money. We got there in a bit of a round about way. Stone asked me how business was. I told him that this is a rather strange economy in the school world. On one hand, you had the fighting in the Ukraine and rising prices in the fuel and grocery sectors. Because of this, people were reluctant to spend money. On the other hand, we are in a situation where our industry is literally swimming in cash, the results of unprecedented infusions because of the pandemic. What's more, there is a fuse on this money, so it MUST be spent in a given timeframe. In most cases, states have already been awarded the money. They know that this money must be spent. In short, an avalanche of currency is getting ready to crash down into the holler, changing the chilly white vistas into a mountain of mean green.
So, what are the education companies doing in response? Oddly enough, many of them are freezing in place, waiting to see which one of their brethren is going to get all that cash. So, what should the education companies be doing?
EVERYTHING.
If you are in the education biz, you are in an economy you will not see again in your lifetime. The greatest windfall in the history of education is trickling down the mountain. And just like gravity, time cannot be ignored. The closer the deadlines loom, the faster the money will come crashing down. That means starting with this very moment, you and your team should be doing everything withing your collective powers to put marketing in place to catch the coming avalanche.
To be clear. The fighting in the Ukraine and rising prices in the fuel and grocery sectors are not a factor. There are literally tens of billions of dollars falling like manna from the heavens. But it is up to you to go out there and get it.
If you need help, the Learning Counsel has the research, the programs and the contacts to place you directly in the path of all those billions.
And here's why I care. We have needs in the school community. Real needs. And we have money just burning a hole in our pockets to fill those needs. If you can help us, you need to let us know. Imagine 130,000 schools, each with a pocket full of cash and a building full of children who desperately need what you have to offer. I want our children to get what they need. We are at a crucial time, and with your help, our children can have the best educations in the history of the world.
The pandemic shook the cobwebs out of education. The now two-plus years of challenges have created not only financial opportunity for you, but a learning opportunity for our children. It may be education's perfect storm, and you are uniquely positioned to change lives with your coming financial success. And between us chickens, that's why we are all in this business to begin with. To help our children.
Need help finding your opportunity? Pick up the phone and call me personally. Fair warning though, I am not a big fan of Zoom, Teams or Hangouts. I will use them if I must, but I still prefer the telephone. Call me old-fashioned (or just old), but I still love the digits. And here are mine. If I can help you get your resources in the hands of our students, call me at 704-215-3723. Or you can reach me through another antiquated technology, email. Use charles@learningcounsel.com. In addition to my 61 years of experience, I'll also pull in the big gun. My son Stone. He is 20, so he is still much smarter than I am.
About the author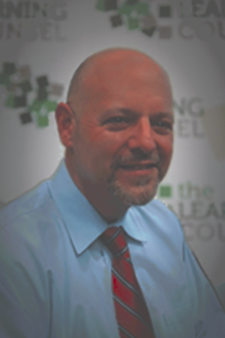 Charles Sosnik is an education journalist and editor and serves as Editor in Chief at the Learning Counsel. An EP3 Education Fellow, he uses his deep roots in the education community to add context to the education narrative. Charles is a frequent writer and columnist for some of the most influential media in education, including the Learning Counsel, EdNews Daily, EdTech Digest and edCircuit. Unabashedly Southern, Charles likes to say he is an editor by trade and Southern by the Grace of God.