All three of my children, ages 22, 17 and (almost) 15, have had their learning interrupted this year because of the pandemic. My oldest son has had the least difficulty transitioning since many of his courses have been offered online throughout his college career. My 17-year-old daughter chose online school, which has rigorous demands with regular deliverables. My almost 15-year-old son elected to attend classes in person. However, there has been nothing dependable with this option. 
The school year started virtually for almost a month before transitioning to face-to-face. By that time, my son was already behind. Most weeks, they have hundreds of students and many teachers absent due to COVID, so it has been difficult to develop routines and relationships. I observed some of his Zoom classes last week. He checked in, turned his camera to the ceiling, and proceeded to listen to music while playing video games on his phone. When I asked him if he was listening, he gave me a huge smile, "Yeah, Mom." He is the first to admit that it is almost impossible for him to focus with Zoom classes. I believe a large part of this is because we as educators are still expecting teaching and learning online to look the same as in class. Lecturing with required note-taking is not effective. So, what do we do?
For several years now, I have been advocating for a blended learning approach, a mix of in-person and online during which teachers function as coaches rather than experts. This is needed more now than ever.
Instead of lamenting potential learning loss, let us look at how we can reframe this challenge as an opportunity. How will our children be better prepared for an ever-changing world, especially when they reach the workplace? Here are some ideas:
 Focus on building relationships – Get to know students through phone calls, texts, emails, and one-on-one video check-ins. Build rapport and trust so they know they can come to you when they get stuck.
Make connections to the workplace and adulthood – Build a common vocabulary, such as "Responsibility is taking charge of your own words and actions." Encourage students to set goals for their learning and future, then hold them accountable to those goals.  This shifts the burden of performance from you to them, which is where it will be when they are older. 
Offer creative project-based learning activities – Instead of thinking in terms of papers and tests, consider interdisciplinary projects with clear rubrics, such as designing a house in Geometry class, developing an historically accurate restaurant concept for Social Studies, or filming a movie trailer for the latest required reading in English Language Arts. Then host an online exhibition of student projects and invite parents and community members to attend. All these examples require deep learning of subject matter as well as computer skills that go beyond a Word document or PowerPoint presentation. 
Since we are living in this COVID world for the foreseeable future, let us do what we can to make learning engaging and meaningful for our students. One thing is for sure, they are learning how to be flexible and resilient.
 About the author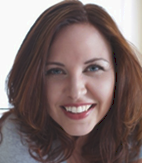 Tamara Fyke is an educator and social entrepreneur with a passion for kids, families, and urban communities. She is the creator and author of Love In A Big World, which provides mental health, SEL, and wellness curriculum and content. During quarantine, Tamara created MusiCity Kids, an online educational show for kids ages 6-12 that addresses health, movement, character development, STEAM, and more.
Tamara is editor of Building People: Social & Emotional Learning for Kids, Schools & Communities, a book that brings 12 wide-ranging perspectives on SEL to educators, parents, and leaders. Follow her on Twitter .