New York bans facial recognition technology in schools – By Anna Merod, K-12 Dive
Schools in New York state can no longer use facial recognition technology, the state department of education announced last week.
Education Commissioner Betty Rosa's decision follows an August report from the agency's Office of Information Technology Services that analyzed the pros and cons of using the technology in schools.
The report, required by an amendment of the New York State Technology Law, said facial recognition's risks "may outweigh the benefits" for schools since there is little evidence that it prevents violent incidents on campuses.
The Office of Information Technology Services also cited studies suggesting facial recognition technology can have higher rates of false positives among many groups, including people of color, nonbinary and transgender individuals, women, older adults and children. Schools could also use facial recognition without parental consent, adding further complications due to third-party contractor involvement in potentially sharing data, the report warned.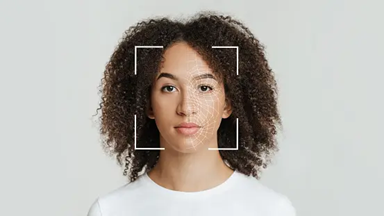 Child care providers close doors, reduce capacity as federal funds run out – By Lana Cohen, Portland Press Herald
Stacey Nadeau was stunned when she heard Miss Jordyn's child care would be closing.
"My jaw dropped. My mind was whirling. I was like, 'Oh my goodness, what am I going to do?' " she said. "And then I just felt sad. I couldn't believe it."
In August, after eight years in business, Miss Jordyn's Child Care and Preschool in Caribou shut its doors for good. Federal pandemic funding had kept the child, summer and after-school care operation afloat for a while, but the money ran out last month, sending families scrambling to find care for their children.
Nadeau quickly found after-school care for her 8-year-old son. But the same couldn't be said about her 5-year-old daughter. For the first few weeks, Nadeau left work for around an hour every day to pick her daughter up, take her to Nadeau's parents' house and return to the office. Eventually, her children's father cut back on his work hours and, consequently, his pay.
In Maine and around the country, child care operators are in dire financial straits as they run out of the $39 billion in federal aid they received during the pandemic.
That unprecedented investment from Congress provided a lifeline to the historically low-paying and low- to no-profit industry by boosting salaries, helping families pay for care and providing funds for training.
But that funding was only provided through the fiscal year that ended Saturday, and it is now gone. Some in Congress, including Maine Sens. Susan Collins and Angus King and Rep. Chellie Pingree, want to pass a new round of emergency child care funding, but the prospects are uncertain.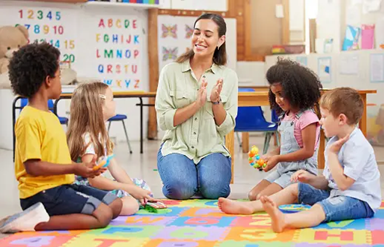 New statewide program aims to support development of high-quality principals – By Rupen Fofaria, EdNC
State Superintendent of Public Instruction Catherine Truitt likes to talk about principals as a policy lever. Most policy reforms center on teachers and instruction — but school building leadership, she says while referencing a Wallace Foundation report, is effective because it touches both.
But using principal leadership as a lever for downstream change has been hard amid elevated stress, burnout, and a leaky pipeline of qualified candidates in some parts of the state. That doesn't mean great leaders aren't out there, state leaders say, or that North Carolina can't invest in growing great leaders statewide.
That's why more than 200 new principals gathered in a conference space last week for the first meeting of the Early Career Principals Academy, a professional learning program intended to grow the leadership skills of principals in their first three years on the job.
"You all are the spark in your school," Truitt told the gathering. "For those of you who are new, it's gonna be hard. But I promise you it is well worth it. You are changing lives."

Mass. updates child care assistance application to allow virtual communication – From WBUR
The state's application process for child care financial assistance is on track to join the 21st century, allowing families to make virtual appointments, upload documents digitally, and receive communication by text or email.
"Families will be able to apply more easily, they'll be able to maintain their benefits, and it'll be much less disruptive for them in terms of their work," said Early Education and Care Commissioner Amy Kershaw. "And children will be able to access much more consistent early education and care."
Kershaw said the system overhaul took about a year and a half to complete. The goal is to reduce the logistical and bureaucratic burden on families who used to have to coordinate in-person meetings during the work day, bring physical paperwork with them and then watch the mail for communication that they've been approved for the program.
The new application will significantly reduce the amount of paperwork that families have to fill out, according to department officials.