Commission offers teacher candidates a Road Map to Teaching – By Diana Lambert, EdSource
The California Commission on Teacher Credentialing has launched a Roadmap to Teaching initiative that helps guide potential educators through the process of earning a credential.
A digital tool on its website provides information for potential teachers, substitute teachers, counselors, librarians, administrators, health service workers and aides. It walks candidates through the credentialing process for their desired position, as well as preparation options.
The commission also has a new staff of career counselors to provide individualized guidance to those interested in a career in education.
The Roadmap to Teaching initiative has been funded by $1.4 million in state funds, provided by Assembly Bill 178.
"This initiative is a direct response to California's ongoing teacher shortage and Gov. Gavin Newsom's efforts to support education throughout the state," said Mary Vixie Sandy, executive director of the California Commission on Teacher Credentialing. "The investment of fiscal and personnel resources provides the commission with the necessary tools to engage and inform a qualified and diverse pool of future educators ready to inspire California's youth."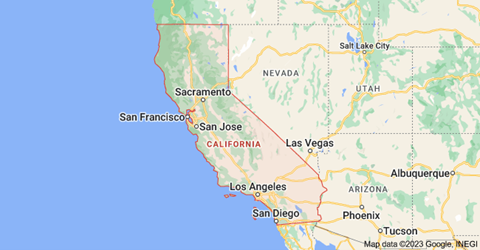 Blueprint board approves career and technical education plan slated to boost those programs – By William J. Ford, Maryland Matters
The Blueprint for Maryland's Future Accountability and Implementation Board approved a plan Thursday that seeks to improve student enrollment in college and career readiness programs as part of the state's education reform initiative.
Outlined in a 85-page document, completed by a Career and Technical Education committee, the plan is meant to advance one of the Blueprint priorities to prepare students for careers after high school.
Some provisions in the plan for the current school year include implementing career counseling programs for middle and high school students, reviewing transportation needs for students to travel to job sites and expanding collaboration with community colleges.
Rachel Hise, executive director of the Blueprint board, said an immediate next step the committee needs to address is participation in two federal programs that allow states to apply for grants to support career, technical and adult education and workforce development.


Youngest readers scoring better, but overall academic process drops – By Jessica Garcia, Nevada Appeal
Nevada's kindergarteners made notable reading gains on their Measures of Academic Progress assessments between 2021-22 and 2022-23, but first- through third-graders declined in their scores, the Nevada State Board of Education learned on Oct. 4.
Board members received an update on MAP assessment data and spring-to-spring trends related to Read by Grade 3.
Read by Grade 3 is the state's literacy act focusing on early reading instruction and comprehension targeting younger readers.
The program was passed through Senate Bill 391 in 2015. The Nevada Legislature updated it in 2019 through Assembly Bill 289 with additional funding and broadened to programming in all grade levels in all elementary schools and equipped campuses with a literacy specialist. Legislators also did away with the compulsory third-grade retention requirement with AB289 but was reinstated this year with Gov. Joe Lombardo's omnibus education bill AB400.
Nate Jensen, vice president of district research for Northwest Evaluation Association (NWEA), and Ann Marie Dickson, deputy superintendent of the Nevada Department of Education's Student Achievement Division, presented the state's RBG3 results to board members.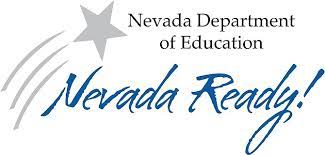 Governor announces funding to expand breakfast programs in N.C. public schools – By Laura Browne, EdNC.org
Gov. Roy Cooper visited Glenn Elementary School in Durham on Tuesday to announce that $1.4 million in federal funds will go to support North Carolina public schools in expanding student breakfast programs.
"You can't teach a hungry child," Cooper said. "If a child hasn't eaten, then clearly that child is going to be more distracted, and it's going to be more difficult to make sure that they learn."
Innovative breakfast options, like the breakfast served in classrooms at Glenn Elementary, help improve student success in academics while lowering the need for discipline, said Jim Keaten, the executive director of child nutrition services at Durham Public Schools.
"I think it's starting to show in the academics that the kids being able to eat and focus and spend more time—instructional time— is really making an impact. And they're focusing on education as opposed to discipline," Keaten said.