Illinois uses federal COVID money to expand high-impact tutoring. Will it help students catch up? – By Samantha Smylie, Chalkbeat
Jack Goodwin was already struggling with math in middle school when the COVID-19 pandemic hit, upending his education even more. His mom, Shelly, knew he needed extra help to catch up.
But Shelly Goodwin couldn't find a tutor in their small town of Paris, about four hours south of Chicago.
"I would ask the teachers, 'Do you know anybody that tutors or can you tutor?'," Shelly Goodwin said. "They would try to meet with [Jack] after school but they had five or six kids after school and they would say, 'We don't really know anyone that tutors around here.'"
Now, Jack is a high school freshman and spends one hour three days a week with a tutor provided through a high-impact tutoring program called the Illinois Tutoring Initiative.
His district — Paris Union School District 95 — was one of seven that were a part of an initial rollout of the $25 million effort to help students catch up on reading and math by using federal COVID recovery money for the program, which state officials aim to expand to 60 districts by the end of this semester.
In order to roll out the program, hire tutors, and expand the initiative to districts, the state partnered with local universities and Pearl, a tutor management platform. But the federal relief money supporting the initiative will dry up in two years, raising questions about how effective the effort might ultimately be. 
The Illinois State Board of Education, the Illinois Board of Higher Education, and Illinois State University teamed up to create the initiative in the spring semester of last school year. The state's P-20 Learning Council recommended high-impact tutoring in a report in 2021 to help get students back on track.
The program provides tutoring to districts that serve a majority of students from low-income families and were hit hardest by the pandemic. Students from kindergarten to eighth grade work on reading and math with an in-person tutor while high school students work on math online.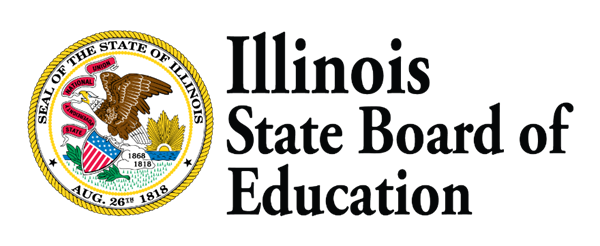 End of nationwide federal free lunch program has some states scrambling – By Ivy Winfrey and John Daley, MPR News
During the height of the pandemic, the federal government made lunch free to all 50.6 million public school students nationwide. That program expired Sept. 30, leaving many families, school districts, and legislators scrambling to deal with the new financial burden.
California and Maine saw what was coming and passed bills in 2021 ensuring all students had free school meals. Now Colorado and 8 other states are working to do the same. An additional two states have extended the program through the end of this school year, but don't have any pending legislation for beyond that.
"It's difficult to give a precise number [on how many families will be affected]," said Krista Ruffini, an assistant professor at Georgetown University who specializes in government policies that affect labor market, education, and health outcomes. "But before the pandemic, about 25 percent of students were attending a school that offered schoolwide free meals through the Community Eligibility Provision or related programs."
That means many families across the nation will likely need to start paying for school meals again.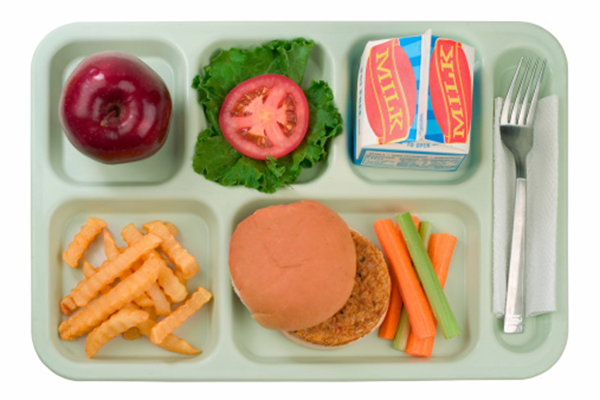 Louisiana shows drop on nation's report card but fourth-grade reading a bright spot – By Will Sentell, The Advocate
Scores for Louisiana students fell in three of four grades on the nation's report card but showed gains among fourth-grade readers amid a state push to improve dismal literacy rates, officials said Sunday.
The declines took place in fourth-grade math, eighth-grade math and eighth-grade reading.
However, Louisiana fourth-graders improved, and the state was one of just two states that showed higher scores in reading.
"I think we have to celebrate the fact that with the literacy crisis in this state we have the largest growth in the country for fourth-grade reading," state Superintendent of Education Cade Brumley said.
The exams are formally known as the National Assessment of Education Progress, or NAEP.
However, the results have been known as the nation's report card since they began in 1990.

Equity on the horizon: Ohio legislators propose $600 million for Appalachian schools – By Ceile Doyle, The Columbus Dispatch
While the future of school funding in Ohio beyond 2023 is dependent on the next state budget, State Reps. Jay Edwards (R-Nelsonville) and Shane Wilkin (R-Hillsboro) have crafted new legislation to increase equity in education in other ways.
The lawmakers' proposal, introduced last week, would set aside $600 million to improve conditions for more than 58,000 students across 38 school districts in 18 Appalachian counties.
Known as the Accelerated Appalachian School Building Assistance Program, it would create a program under the Ohio Facilities Construction Commission, the agency that oversees infrastructure projects for institutions supported by the state, which includes public K-12 schools.
"For too long, Ohio has prioritized investment in students from cities over students in rural areas," Edwards wrote in a statement. "The introduction of this legislation sends a message to leaders in Columbus that it is time we deliver equitable school facility investment to Appalachian Ohio."