Emergency-licensed Mass. teachers' performance on par with other new educators, report finds – By Emily Piper Vallillo, WBUR
In spring 2020, the pandemic interrupted teacher preparation programs and the administration of the state's licensure test. Massachusetts officials worried aspiring educators would be blocked from entering the profession, causing a teacher shortage.
By June, Massachusetts authorized an emergency teaching license to keep educators flowing into the system. Those with a bachelor's degree could qualify, with the idea that they would complete licensure requirements down the road.
Three years later, the number of emergency licenses issued has soared to over 19,000, according to a spokeswoman from the state Department of Elementary and Secondary Education. But an open question is how the influx of emergency-licensed teachers has impacted the quality of the workforce.
A new study by researchers at Boston University's Wheelock Educational Policy Center provides some early answers: quality was not impacted much at all.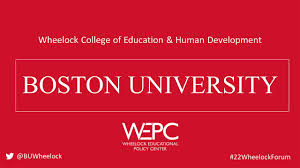 State schools superintendent eyes revamped funding approach in 2024 Legislature – By Ross Williams, GA Recorder
Public schools make up the biggest portion of Georgia's state budget, so when lawmakers head to Atlanta each January to fund the government and pass new laws, education always has a prominent role.
This January could see delivery on efforts to make students living in poverty a priority in the state's funding formula, new pay raises and literacy training for teachers, the state taking over some of the ballooning costs of transporting students and more slots in the state's Pre-K program, according to a list of Georgia Department of Education priorities for the coming regular session.
"The best way to invest in Georgia's future is investing in our students, families, and educators," said Superintendent Richard Woods in a statement. "Our legislative priorities are guided by that underlying belief. I look forward to working with the Governor's Office and members of the General Assembly to strengthen instruction and student opportunities, fully fund public education, elevate the teaching profession, support Georgia families, and keep our students safe."
The DOE is working on a bill backed by Lt. Gov. Burt Jones that would require social media companies to verify the age of users and remove features that could be addictive to children, as well as requiring parental consent and notification for school health services.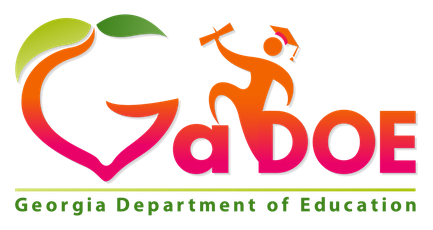 Minnesota schools turn to voters, plead for lawmaker help in fending off cyberattacks – By Dana Furguson, MPR News
Faced with a growing threat of cybersecurity breaches, school districts around the country and in Minnesota are turning to local taxpayers and state officials for help in building up their defenses.
Voters in at least 17 communities last week weighed ballot questions letting local districts raise tax levies for cybersecurity improvements; more than half were approved.
School officials on Monday told lawmakers that it shouldn't be entirely on their shoulders.
"It's crucial to have strong defense and be prepared to respond with incident response and business continuity plans," Justin Hennes, chief information officer for Minneapolis Public Schools, told the Legislative Commission on Cybersecurity. "The Legislature and state agencies can help by funding cybersecurity services for education."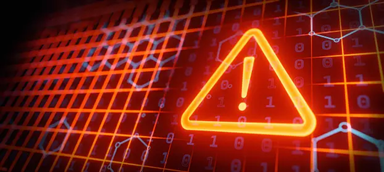 How one big state is steering students toward higher-paying careers – By Matt Zalaznick, District Administration
California K12 leaders working to send their students into high-paying careers are about to get a big helping hand from the state and higher education. Gov. Gavin Newsom has ordered state education and labor agencies to spend the next year developing a Master Plan on Career Education that, among other steps, will help incoming high school students immediately begin exploring well-compensated careers—including professions that don't require college degrees.
The "Freedom to Succeed" master plan, which should be completed next fall, will also emphasize:
Hands-on learning and real-life skills. Students should have expansive opportunities to learn by doing and get trained in real-life skills, especially via paid "earn-and-learn" opportunities.
Universal access and affordability. Students should have access to career education without incurring substantial debt or having to navigate confusing bureaucracies.
Breaking down silos. State agencies will greatly expand alignment and coordination across sectors—both public and private—to ensure students are offered more career and skill-building opportunities.
"All families, students, and workers deserve the freedom to succeed: to build real-life skills and pursue careers — including those that don't require college degrees," Newsom said in a statement earlier this year. "California is leveraging billions of dollars in investments to prepare students and workers for good-paying, long-lasting, and fulfilling careers."
Newsom has directed the Superintendent of Public Instruction, the chancellor of the California Community Colleges and the presidents of the California State University and the University of California to produce the career education master plan in collaboration with the State Board of Education, the Labor and Workforce Development Agency and the Governor's Office of Business and Economic Development.