Rural teacher incentive program receives 764 applications – By Darren Svan, ID ED News
In its first year, Idaho's new rural teacher incentive program has several hundred more applicants than it has funds to meet those requests.
Created by the 2022 Legislature in hopes of addressing a teacher shortage, the Rural and Underserved Educator Incentive Program attracted 764 grant applications. With only $750,000 allocated for the first-year cohort, the State Board of Education will use a rubric to select the top 500 applicants.
That would leave out an estimated 264 teachers, who can reapply for the 2023 cohort. The state expects to add 250 new teachers each year.
In addition, another 292 teachers began an application but did not complete it.
Educators representing 104 school districts and 12 charter schools applied. The State Board of Education estimates that there are 2,000 eligible teachers who work in rural or underserved districts.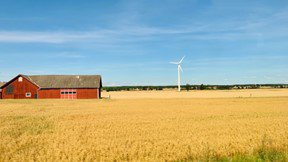 New tool allows people to see how much federal COVID money Illinois schools have spent – By Becky Vevea, Chalkbeat
Illinois school districts have spent less than half of the roughly $7.8 billion the state got in federal COVID recovery money, according to a new spending dashboard launched today.
The Illinois State Board of Education published the data Thursday and said it would provide "real-time updates" on how districts have reported spending the money aimed at helping students recover from the pandemic.
"These funds are providing an unparalleled opportunity to transform systems of learning in Illinois that are more equitable, more inclusive, and more responsive to student needs," State Superintendent of Education Carmen Ayala said in a press release.
So far, federal COVID recovery money has been spent on existing staff, technology, tutoring, and transportation. Some districts in Illinois and around the country are using the influx of cash to fix aging buildings. Others are using the money to expand pre-school and give high school students jobs.
A recent Chalkbeat and Better Government Association investigation found low-income districts, which got the most federal COVID money, have been slower to spend their allocations. Data obtained at that time showed about 40% of the money had been reported as spent. The new dashboard indicates about 47% has been spent. There may still be lags in when districts report spending the money.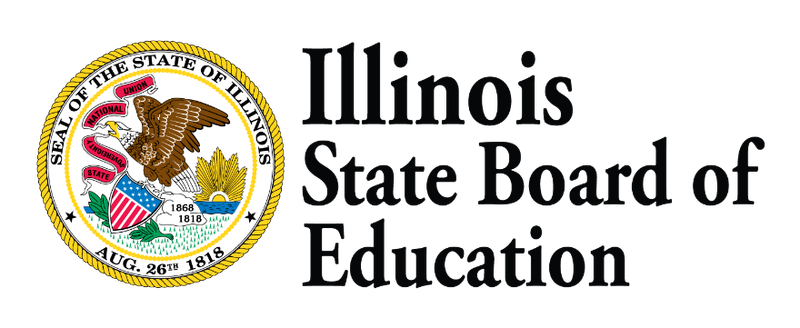 Arizona to invest $6.75 million to expand free school meals – By Yana Kunichoff, AZ Central
Thousands of Arizona students who qualify for reduced-cost school meals will now get those meals for free following a $6.75 million allocation, announced Wednesday, of pandemic relief funds by the Arizona Department of Education.
Students whose families live below the poverty level already receive free school lunch, but another group of students, whose families make less than $51,338 for a family of four, must pay part of the cost of school lunch.
The pandemic fund investment, which will begin in January and last through the end of the 2023-2024 school year, means those families will no longer be required to pay. It comes after a pandemic-related policy that afforded two years of universal free school lunch expired this summer.
"We all know it's harder for our students to succeed when they are hungry. Allocating funds to ensure that thousands of Arizona students are supported by providing access to nutritious food helps our schools to address the lingering concerns caused by the pandemic," said Melissa Sadorf, superintendent of the Stanfield Elementary School District near Casa Grande, in a statement. "These include mental health issues, impaired cognitive development, and other chronic health conditions like diabetes."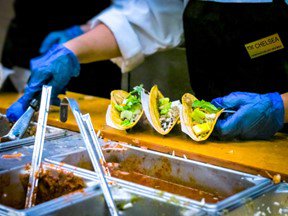 How ongoing superintendent turnover is fueling pay gaps in K-12 leadership - By Matt Zalaznick, District Administration
Superintendent turnover is accelerating, allowing gaps in gender equity and pay to persist in educational leadership, a new analysis has found. Two-thirds (62) of the 94 women who have left superintendent positions at the nation's 500 largest school districts since the start of the pandemic were replaced by men, according to the latest Superintendent Research Project released by the ILO Group, a female-founded national education strategy and policy firm.
Half of the nation's largest school districts—which serve about 12.5 million students—have experienced a disruption or change in leadership since the initial COVID outbreak in March 2020. Currently, women hold just 30% of the nation's superintendent positions even though 76% of teachers are women.
"Despite clear evidence that women leaders are underrepresented in education—even when they are equally or better qualified than the men being appointed—the majority of women who leave superintendent positions are still being replaced by men," ILO Group Cofounder and Managing Partner Julia Rafal-Baer said.
"The imperative to close the gender gap isn't simply about representation, it's about giving students the kind of leadership that is needed to accelerate learning during a moment of grave educational crisis," Rafal-Baer added.
The analysis also found that among the 500 largest school districts in the country:
40 have changed leaders two times since March 2020.
7 have changed leaders three or more times since March 2020.
27 were led by an interim or acting superintendent as of Sept. 1, 2022.
Prior to and immediately after the start of the pandemic (Sept. 1, 2018 to Aug. 31, 2020), there were 155 changes across 141 districts.
During and following the pandemic (Sept. 1, 2020 to Sept. 1, 2022), there were 228 changes across 189 districts.