Secretary Cardona Announces the U.S. Department of Education's "Raise the Bar: Lead the World" Initiative – By press Office, US Department of Education
In a major address, U.S. Secretary of Education Miguel Cardona laid out his vision for the direction the agency will follow in 2023 to promote academic excellence, improve learning conditions, and prepare our students for a world where global engagement is critical to our nation's standing. In his address Secretary Cardona remarked that "Raise the Bar: Lead the World" is not a list of new priorities, but a call to strengthen our will to transform education for the better, building on approaches that we know work in education. Secretary Cardona outlined how the nation has moved forward but emphasized it will take everyone working together to produce lasting change in the pursuit to ensure our nation's schools, students, and teachers have everything they need to be successful.
As a way to encourage his vision, U.S. Deputy Secretary of Education Cindy Marten will kick-off her national "Raise the Bar: Lead the World" tour by traveling to Mesa, Arizona, to meet with students, parents, teachers and community members to discuss ways schools can promote academic excellence and prepare for global competitiveness.
"Education opens doors. As a student, as a teacher, school principal, and as a parent, I've seen firsthand the way it transforms lives. That's why, when we talk about the future of education, I could not believe more strongly that we have to Raise the Bar," said Secretary Cardona. "We have what it takes to lead the world in education, but it will take the collective will to challenge complacency and status quo in education and focus on substance, not sensationalism. Working together, I know we can do it."
During his remarks, Secretary Cardona underscored the need for "Raise the Bar: Lead the World" to be a bipartisan effort. The passing of the American Rescue Plan (ARP) provided $130 billion in funding for states to reopen schools following the COVID-19 pandemic and began the work of providing resources aimed at closing long standing academic achievement gaps. Following the passing of ARP, the Bipartisan Safer Communities Act provided funds for the Department's Stronger Connections Grant which allocated more than $1 billion for providing schools with community centered mental health support. Secretary Cardona laid out in his remarks that this is the moment to move forward even further in ensuring that P12 education provides excellent results for every student no matter their background.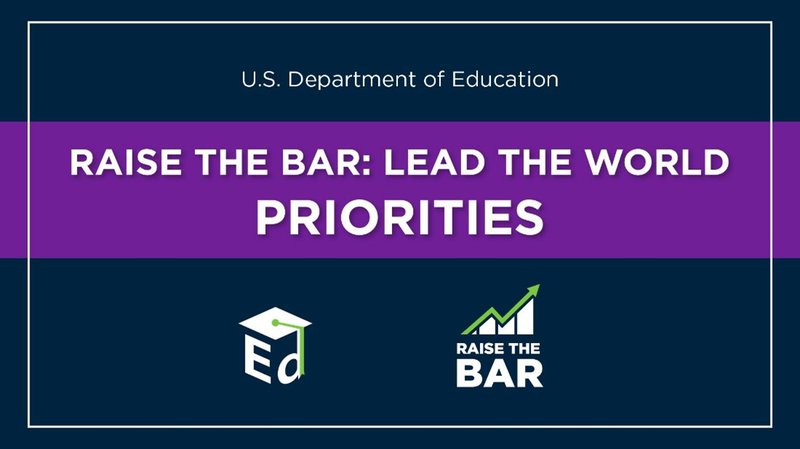 A DARPA for K–12? Omnibus Bill Includes Substantial New Funds for Education R&D – By Kevin Mahnkin, The 74
Funding increases written into the recently passed $1.7 trillion federal omnibus package will provide a substantial jumpstart to education research and statistics this year — and could even evolve into an entity mirroring DARPA, the Pentagon's storied research and development branch.
The law, passed by bipartisan majorities and signed by President Biden in the closing days of 2022, includes a $70 million boost to the Institute for Education Sciences, the Department of Education's arm for statistics, research, and evaluation. Within that 9.6 percent bump — which brings IES's overall budget to $808 million — $40 million are allocated for research, development, and dissemination, including an unspecified amount intended to foster "quick-turnaround, high-reward scalable solutions intended to improve education outcomes for all students."
That initiative will be housed within the National Center for Education Research, one of the Institute's four research and statistics hubs, with the hope that it will eventually be spun off into a fifth such center. In an interview with The 74, IES Director Mark Schneider described the infusion of money as a down payment toward "something the department's been talking about for 20 years."
"I will be pushing for a separate center," Schneider said, adding that he and his colleagues were "ecstatic" with what Congress provided. "There's no question about it, this is a major accomplishment. The department, IES, and many people outside have spent a lot of time and energy trying to get this established."

Oklahoma Senate unveils $541 million legislative plan for education; includes teacher raises, charter school board revamp – By Beth Wallis, NPR
In a Wednesday press conference, Republican Sen. Adam Pugh — who also chairs the Education Committee — unveiled his plan for education reform during the upcoming legislative session.
The 14 proposals focus on a variety of areas: attracting and retaining teachers, school safety, school funding, charter school reform and bolstering learning opportunities for students.
Notably absent from the priorities list is any mention of school vouchers — an issue persistently championed by Secretary of Education and newly elected State Superintendent Ryan Walters, as well as Governor Kevin Stitt. Last session's voucher bill was narrowly defeated.
Pugh said the priority list was crafted after he spent the summer in conversations with stakeholders.
"I met with over 200 public school superintendents. I met with every college president in the state of Oklahoma. I met with hundreds, if not thousands, of teachers and parents and advocacy groups," Pugh said. "And the goal there was just to listen and take notes and hear their concerns, and find areas where we can work together to advance education and outcomes for our kids and for the state of Oklahoma."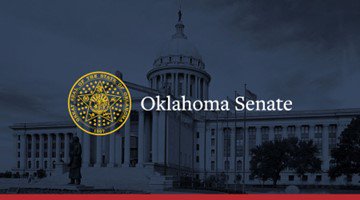 Iowa lawmakers OK public money for private school students – By Scott McFetridge, The AP News
Any Iowa student who wants to attend a private school could use public money to pay for tuition or other expenses under a plan passed Tuesday by the Legislature and quickly signed into law by Gov. Kim Reynolds, making the state the third to pass a measure that allows such spending with few restrictions.
Republicans approved the bill despite objections from Democrats and others who argued the new education savings accounts would lead to reduced funding for public schools. Reynolds, who made the private school funding measure one of her top priorities after failing to pass similar but less expansive proposals twice before, signed the bill at an event backed by supporters and students.
"For the first time, we will fund students instead of a system, a decisive step in ensuring that every child in Iowa can receive the best education possible," Reynolds said in a statement. "Parents, not the government, can now choose the education setting best suited to their child regardless of their income or zip code."
The bill passed the state House late Monday and the Senate early Tuesday with only Republican support.
With passage of the bill, Iowa joins West Virginia and Arizona as states that provide taxpayer money to help families pay student tuition and other expenses at private schools with few limits, according to the National Conference of State Legislatures. Other states offer such help, but only to families that meet requirements for income, disabilities or other factors.