Most mask mandates ended last school year. Now they are slowly returning – By Matt Zalaznick, District Administration
Much of the general public has ditched masks but students in some districts are facing mandates as the new school year begins. Many more districts, however, are announcing classes will begin without any mask requirements even as the highly contagious BA.5 omicron variant spreads across the country.
Vaccinated and unvaccinated students and staff in Kentucky's largest district, Jefferson County Public Schools, will start the year under a mask mandate, the district announced this week. School there resumes five days a week on Aug. 11. The school board approved the requirement after Jefferson County moved into the "red"—the highest stage of COVID transmission.
The district is also seeking permission from the Kentucky Department of Education to offer virtual learning to K-5 students. The district's request for 6th- to 12th-grade remote instruction has already been approved. Virtual students will receive live instruction and self-guided assignments and enroll in a one-year program at the district's Pathfinder School of Innovation.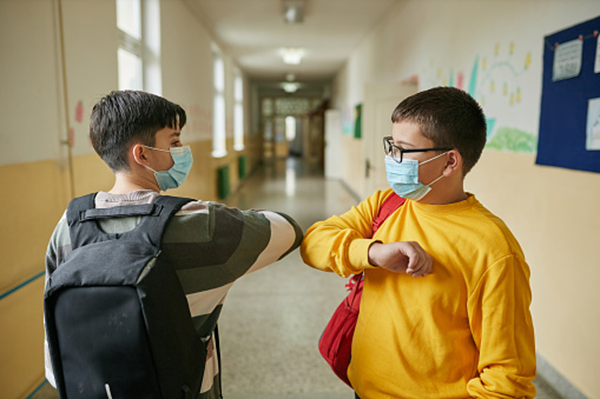 Indiana program supporting college credit in rural schools expands to cities – By Helen Rummel, Chalkbeat
Over the past two years, many rural schools around Indiana have worked to offer more college credit classes. Now, organizers are moving the initiative into cities like Indianapolis and expect similar results for their students.
The Center of Excellence in Leadership of Learning at the University of Indianapolis is expanding on their efforts within the Early College High School model to create the Urban College Acceleration Network, or UCAN. The support for the new program comes after the center created the Rural Early College Network in 2019 that now includes 20 Indiana schools. 
The idea behind both networks, rural and urban, is to give schools more support and resources encouraging students to enroll in classes that give them college credit. 
A key element of the networks are high schools that serve as "mentors." These schools have already been certified by CELL as "Early College High Schools" — Ben Davis University High school in Indianapolis, for example, was previously certified and is now serving as a UCAN mentor school. With the staff and classes already in place, these mentor schools guide the new schools toward endorsement as an Early College High School.

Law leaves little wiggle room for loosening special ed teacher requirements – By Kara Arundel, K-12 Dive
As some states loosen college degree requirements for K-12 teachers, special education experts are warning that credentials are not as flexible for teachers of students with disabilities — even as schools struggle to fill special educator vacancies.
The federal Individuals with Disabilities Education Act requires special educators to have at least a bachelor's degree. And although special educators with bachelor's degrees who are not fully certified or licensed can teach in a classroom, IDEA requires those teachers to be enrolled in a traditional or alternative certification program.
Under federal education regulations, uncertified special education teachers who are participating in an alternative certification or licensure program also must:
Receive high-quality professional development that is sustained, intensive and classroom-focused.
Participate in a program of intensive supervision that has structured guidance and regular ongoing support for teachers or a teacher mentoring program.
Teach only for a specified period of time of no more than three years.
States must verify that all special educators are fully certified or enrolled in alternative certification programs when they apply for federal IDEA Part B funds, said Jonté Myers, an assistant professor of special education at Georgia State University who has studied special education alternative preparation routes.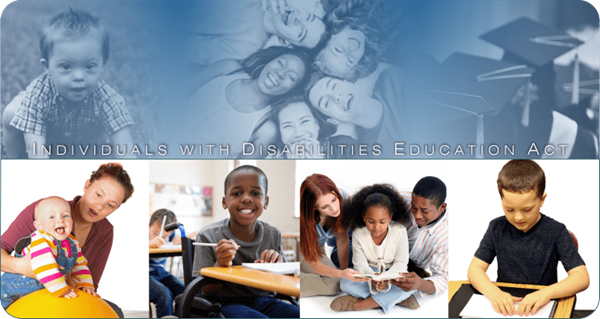 NJ public preschools get $198M from feds, $68M from state. Here's the breakdown – By Mary Ann Koruth, North Jersey.com
New Jersey's public preschools and child care programs will soon get an infusion of cash to upgrade infrastructure and add or improve programs.
This year they will receive a one-time boost of $198 million in COVID relief funds from the American Rescue Plan and another $68 million from state coffers.
The state's funds will be divided, with $40 million going to 40 school districts to improve or create preschool programs for 3- and 4-year-old children and $27.6 million to adding new seats to existing preschool programs. Separately, $40.5 million is allocated for other child care programs — $28 million toward programming for infants and toddlers under the state's "Thriving by Three" program to expand existing facilities and startup costs for child care, and $12.5 million towards grants to small-business associations to provide employees with child care benefits through the Child Care Employer Support Pilot, managed by the Economic Development Authority. 
Of the American Rescue Plan funds, $120 million will go toward building upgrades and new preschool facilities; $30 million will be awarded to the New Jersey Economic Development Authority to improve and upgrade child care facilities that serve children from birth to 5 years old; and $48 million will go toward extending a pandemic-era subsidy program to Dec. 31 that reserves seats for preschoolers enrolled in a program even if they cannot attend.