Dual-immersion programs show promise in fighting enrollment declines – By Zaidee Stavely, EdSource
When 6-year-old Mia Truong started reading and writing in Vietnamese in addition to English, her parents knew they had made the right decision for kindergarten.
Mia's family lives in San Jose, within the Mt. Pleasant Elementary School District. But her parents decided to send her to a different school district, Franklin-McKinley, so that she could attend a Vietnamese dual-immersion program.
"I've done my research. Especially us being Vietnamese parents, I wanted my daughter to learn Vietnamese," said Mia's father, Chuong Truong. "My daughter will have knowledge of two languages for the future. Just the creativity in her mind to think in both languages, it enhances her ability if she takes a trip to Vietnam and sees her second cousins, but also in English."
Truong immigrated to the U.S. from Vietnam at age 5.
"I did not have this opportunity," he said. "I wish I did. I can speak perfect English and almost perfect Vietnamese, but I can't write in Vietnamese, for example. My daughter's like, 'Hey, how come you don't know how to write?'"
Dual-language immersion programs, which teach all students in English and another language, are so much in demand that some school districts have been able to stop declining enrollment or even grow enrollment in a school by beginning a dual-language program. Research has shown that these programs are beneficial for both English learners and native English speakers.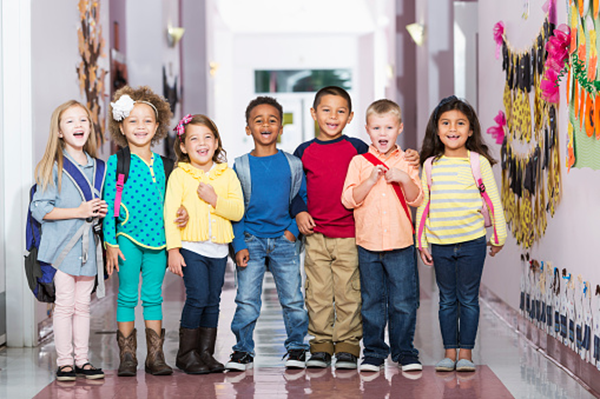 COVID cases at Chicago schools jump in first week back – By Maurico Pena, Chalkbeat
Chicago Public Schools reported more than 400 new COVID-19 cases among students and hundreds more among staff during its first week of the school year, three times the number recorded during the same period last year, data shows. 
The first-week numbers come as students returned to the classroom with looser COVID-19 restrictions and a highly contagious BA.5 variant — a sign that the coronavirus will continue to present challenges for yet another school year.
Dr. Allison Arwady, the city's health commissioner who recently recovered from COVID-19, said she anticipated an increase in cases when students returned to schools.
"There is nothing about those case numbers that are at all surprising to me," Arwady said during an online segment Tuesday afternoon. The numbers will likely go up, she added.
OR Joins States Offering Free and Reduced College Tuition for Native American Students This Year – By  Alex Baumhardt, Oregon Capital Chronicle
Members of Oregon's nine federally recognized tribes can attend the state's public universities and community colleges practically free this school year, and members of federally recognized tribes from around the country will be eligible for in-state tuition at the school's two largest universities. 
In May, the state's Higher Education Coordinating Commission rolled out a grant for members of Oregon-based tribes, covering the average cost of attendance at the state's eight public universities, 17 community colleges and 14 of the state's 18 private nonprofit colleges. The grants cover everything not already paid by other state and federal aid and can be used to help cover housing and book costs, too. 
This summer, three public universities in Oregon announced they'd go even further, offering in-state tuition to members of all 574 federally recognized tribes across the U.S. Among them are the state's two largest universities by enrollment, Oregon State University and Portland State University. On Monday, Southern Oregon University announced it, too, would offer the same deal.
It makes Oregon one of a small but growing number of states offering free and reduced tuition to Native American students in an effort to boost enrollment and graduation rates among the population.
Nationwide, about 24% of Native American students ages 18 to 24  are enrolled in a college or university, about half the rate of the general population, according to the National Center of Education Statistics. In Oregon, about 48% of Native students enroll in college after high school, about 15% less than the rate for all high school graduates in the state.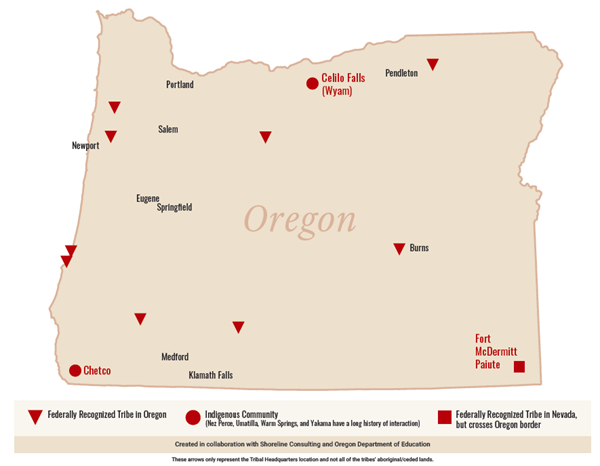 How can schools increase willingness to report threats? – By Kara Arundel, K-12 Dive
RAND researchers reviewed literature focused on threat reporting, including the design and structure of threat reporting systems. They also looked at student- and school-level factors to understand student willingness to report potential threats. 
Included in the researchers' work were more than 30 interviews with K–12 stakeholders to identify approaches to encourage reporting, as well as challenges schools and districts face.
For instance, reporting systems with a chat option providing real-time dialogue between the person reporting the threat and someone trained in crisis communication lower barriers for those not comfortable speaking directly with law enforcement, the study found.
Trained operators can also provide immediate support to people reporting suicidal thoughts or self-harm, according to the study.