Shorter work weeks become the incentive as districts struggle to hire new teachers – By Micah Ward, District Administration
Since the onset of COVID, district leaders have been forced to implement solutions with little time to plan and assess their schools' situation, often resulting in dissatisfaction among their employees. In fact, job dissatisfaction among pre-K-12 teachers has increased by 34% since the pandemic began, topping out at 79% overall dissatisfaction, according to a recent American Federation of Teachers' "Under Siege" survey.
Several teachers' unions have also gone on strike, which either forced students to undergo remote learning or delay the first day of school entirely. Their objectives, most commonly, are better pay, more respect and safer working conditions.
But what are districts doing to help keep their employees happy and inevitably hire even more teachers? COVID relief funds have allowed many schools to provide one-time pay increases for their employees. Other schools have improved their mental health support staff. And most recently, several districts have decided to make the switch to a 4-day school week, which has several proven benefits, such as higher attendance and greater budgetary flexibility.
A 2021 RAND report explored the pros and cons of a 4-day model. The researchers found that students spent their fifth day participating in sports, clubs, working their jobs, and other activities. Most teachers reported using that time for school work and personal matters, such as doctor's appointments and chores.
This incentive method could be a game-changer for school districts that are suffering from teacher vacancies. Idaho schools, for example, have 16 classroom teacher job openings that have been listed for at least two years, according to the state's education job listings website.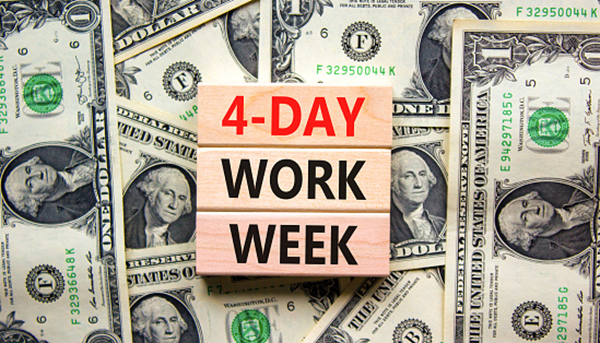 Missouri changes enrollment, funding and testing rules for full-time virtual learners – By Claudette Riley, Springfield News-Leader
In Missouri, recent legislative changes make it easier for K-12 students to enroll in full-time virtual learning.
Students no longer have to seek approval from their "home" district to enroll full-time with Missouri Course Access and Virtual School Program — or MOCAP — providers hosted by higher education institutions or school districts, including Springfield's Launch.
Once enrolled, those virtual providers will serve as the "home" school for their full-time students and receive state funding to educate that child.
But there is a catch: The providers must administer state-mandated exams and will be held accountable for the results.
Charlie Shields, president of the Missouri Board of Education, said through the changes the state will "have much better data after this to know who is successful and who is not successful."

NY students continue to be allowed to graduate with lower test scores – By Cayla Bamberger, NY Post
New York public school students will continue to be allowed to graduate with lower test scores this school year thanks to a recent decision by state education officials.
The Board of Regents approved an amendment Tuesday extending a pandemic-era emergency policy that allowed kids to appeal failing Regents scores in order to get their diplomas.
"This sends the wrong message to students and families beginning one of the most important school years in recent history," said Dia Bryant, executive director of Education Trust New York, a statewide policy and advocacy group.
More than 400 letters and a petition with 70 signatories were sent to the state opposing the measure, according to a rep for EdTrust, which led the campaign.
"The amendment continues a troubling trend by the Board of Regents to dilute graduation standards and raises serious concerns about whether our education system is preparing students for their postsecondary futures," Bryant added.

Number of students in N.H. Education Freedom Accounts doubles in program's second year – By Sarah Gibson, New Hampshire Public Radio
The number of students enrolled in New Hampshire's Education Freedom Account program has doubled in the past year, a sign of the program's growing popularity, but also adding to its cost to the state.
The voucher-like school choice program gives state money to moderate and low-income families to pay for non-public school expenses, including supplies, tutors, home education programs, or private school tuition.
It has been hailed by school choice advocates, Republican lawmakers, and conservative groups for dramatically expanding education options in New Hampshire, particularly for families who were dissatisfied with public school during the pandemic. When passed in 2021, it was one of the most expansive programs of its kind in the country.
Democrats and some public school advocates have criticized the program for contributing to the trend of declining public school enrollment in New Hampshire, and for repurposing money from a fund that was formerly earmarked for public school districts.
According to data released by the Department of Education, 3,025 students are now enrolled in the program. About 30 percent of them left public school during the pandemic. The rest were already in home education or private school, or not yet of school age or living in New Hampshire prior to enrolling in the program.