Virtual reality (VR) has the potential to revolutionize education as we know it.  Specifically, it immerses students in their learning more than any other available medium. It blocks out both visual and auditory distractions in the classroom and has the ability to deeply connect students with the material they are learning in a way that's never been possible before. To say it's revolutionary may be underselling VR learning.
It's no secret that schools are striving to create technology-rich environments, but these must be deliberate, with focus on learning and the curriculum; it's not enough to simply equip schools with computers and tablets.  Most kids are exposed to technology, mainly for entertainment and communication purposes; it's changed the landscape of how they view the world.  Schools should embrace kids' enthusiasm for technology used for entertainment, and leverage that into technology used for infotainment…enter VR. In order to be successful in a traditional learning setting, however, the VR content must be meaningful, engaging, and navigable so that the learning sticks.
Why change?
Education pedagogy needs to evolve to meet students where they are; individualized instruction for each learner is the ultimate goal. Yet in many schools across the country, we're still applying the old factory model of schooling that has been around for nearly a century: students in rows, content disseminated homogeneously, and the "sage on stage" mode of teaching that promotes memorization, recitation, and regurgitation on tests. Demands on workforce readiness and post-education expectations require education to embrace a change. VR has the potential to dramatically shift how teachers teach, but more importantly, how learners learn. LeiLani Cauthen's new book, The Consumerization of Learning, will take you on a deep dive into this future view of education towards "expo education" in which VR will certainly play a starring role.
For years now, schools have employed whiteboards, projectors, computers, tablets, gaming devices, and the like not only to deliver curriculum, but also to advance it. VR is appropriate for all students and specifically would benefit those with learning disabilities, ADHD, and other learning challenges because of its immersive qualities and engaging content. The sheer fact that many school districts now have a dedicated technology budget is proof that tech is here to stay.
A Seismic Shift
As a former teacher, curriculum writer, education consultant, school board director, and parent, I've seen much of what surfaces in schools—successes and failures. Without a doubt when done properly, I believe VR will seismically shift education going forward. It's not enough, however, to simply put students in front of a computer and have them perform the same tasks. If we're viewing students as individual learners—which we should—then we need to allow these learners flexibility in educational pace, path, and content control, which can be accomplished through a robust VR curriculum.
Quality VR
How do you judge quality in VR content?  It's important to consider for the following elements:
Curriculum rooted in standards to ensure learning is not occurring in a vacuum and aligns to the district's existing pedagogy.
Diversity in topics—students should recognize what they're seeing in VR to establish a comfort level, but also they should experience new things to deepen their knowledge and broaden their horizons.
Assessments that gauge students' learning based on what they're experiencing in VR settings.  Learners should be able to demonstrate newly acquired or effectively reinforced skills. An integrated feedback loop so that teachers have access to their pupils' results is important, too.
A variety of programming types (e.g., animation, video, interactive games, etc.) that stretch learners' imaginations and stave off predictability. Students' senses should be stimulated so that they are fully engaged and immersed in the lessons by compelling auditory and visual components.
Functionality that allows users to interact by rewinding, pausing, skipping, etc., so that they are learning at their own pace and in control of the content delivery—this is student-centered learning in action.
Highly capable, reputable platforms so that production pieces are well-supported and can be viewed seamlessly.
Incorporating VR
A newer trend in schools is the use of flexible learning environments. For instance, a typical classroom might have students divided into several groups, each one working on something different, but all activities have been planned by the teacher and tie into the curriculum; often, one of the groups is working with computers. VR fits this flexible learning model well in that it can easily satisfy the technology-driven portion of the lesson.
More ideal would be the resource of a STEM or computer lab outfitted with VR to support an entire class simultaneously. The benefit with this scenario is exponential: while students work on their lesson in VR, the teacher is freed up to use her expertise and training in a more targeted manner with individual pupils as a facilitator, tutor, counselor, mentor, planner, or evaluator. This flexibility is priceless, as schools already recognize that many of the biggest gains in students' progress are based on customizable, student-centered learning. 
Quality VR content supports this goal because it will help further instruction and interest in the lesson content, while allowing teachers to pinpoint students' needs and address them with more individualized attention—this is optimal for both students and teachers…the VR revolution is on the horizon.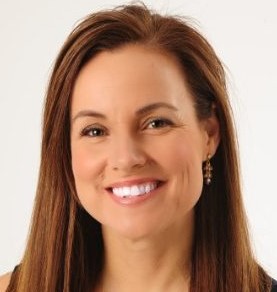 Rene Gadelha graduated from Radford University in Virginia with majors in English and Psychology, then earned her Master's Degree in Instruction and Curriculum from Kean University in New Jersey. She holds a permanent teaching license and is a former high school English teacher. She is now the curriculum director at VictoryVR, a creator of virtual reality curriculum for K-12 schools.