Chris McMurray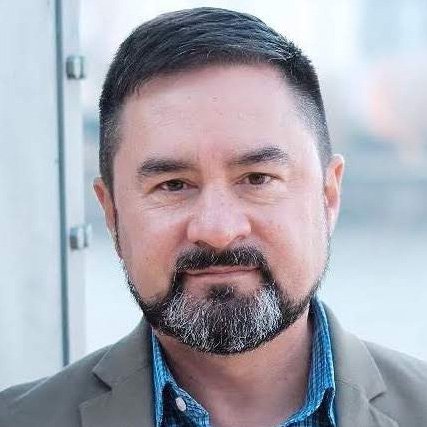 Chris McMurray
Currently serving as Chief Academic Officer, Chris is engaged with school leaders across the country working toward transforming teaching and learning experiences through a culture of entrepreneurialism and personalization, leverag- ing technology. His work with the Learning Counsel is to strengthen the services available to schools through over- sight of the Learning Leadership Society, in addition to leading the Innovation Services division of the Learning Counsel.
Chris has a passion for creativity, and has been in educational, community development and business leadership roles ranging from teaching to strategic business development and systems implementation. Previously an assistant superintendent, principal, staff developer and classroom teacher, he combines his passion for teaching and learning with marketing and strategic development, to foster innovation in the education sector. Prior to entering education, Chris enjoyed a career in advertising as a creative director, then shifted to the information technology field to lead marketing and initiatives in new product development and strategic business alliances.
As speaker, staff developer, author and thought partner, Chris brings together his unique range of experiences in the public and private sectors to lend perspective, understanding, and application. When he's not designing and transforming systems to support teaching, learning and community development, Chris can be found outdoors adventuring in the Northwoods of WI and in the PNW with his family.
"Sometimes you have to flip the table, dump out the Legos™, and build something new if you want to break from what you've always done and truly transform teaching and learning."
"Transformational change is necessary. It's hard work. It's adaptive and technical. Your brain will be full. You'll have to work in ambiguity. You'll challenge your own thinking. You'll rely on partners because you can't do it alone. You have to be brave. But when you look back at the positive outcomes you inspired with and for teachers and students, you'll know it was the right work, and you'll never go back to the old ways."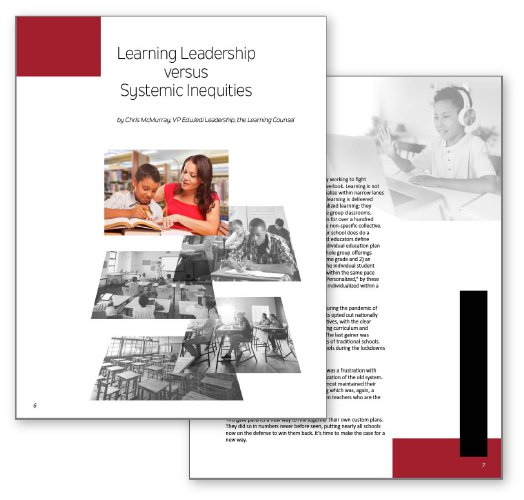 Co-Author, "Learning Leadership vs. Systemic Inequities" Special Report, Learning Counsel
"Techlearnologist: It's what you get when you strategically align the teaching and learning, and information technology operating groups of a school system in the process of creating cohesion."
"To see what isn't yet, have the courage to go into that unknown, inspire others to follow the vision, and then roll sleeves up to get the hard work done, that's what a transformational leader does."
"Two things I've learned are critical in designing system transformation: Set the floor. Take off the ceiling."
"Our job in education is to inspire in learners, things like creativity, courage, passion, critical thinking, compassion, and problem solving. If we design learning with those at the heart of the experience and use learner agency and identity as a lens for measuring quality of the design, all the other stuff takes care of itself."
"Learning experiences must, at their core, build learner identity and amplify student agency through meaningful tasks."
"In education, we have a whole system created around inefficiencies and artificial structures that limit success and creativity. Instead, think of the highest and best use of the resources we have."
Horizon Room
The Horizon Room is a series of open mic sessions presented by the Learning Counsel and hosted by Chris. It is a space for educators to come together to share challenges, solutions and innovations, or just bounce ideas off other like-minded professionals. Basically, it's about everything on the immediate horizon for schools...hence the name. Check out the Horizon room recordings below and click here to view upcoming topics and to register to join the call.