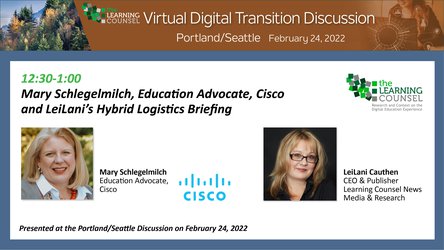 Video
Perhaps the biggest thing in education right now is the acceptance and use of the hybrid logistics model of learning. According to Mary Schlegelmilch, Education Advocate at Cisco, "This is where...
The LC Staff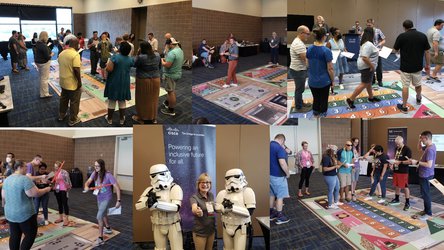 Event News
Over 200 school representatives played a specially hosted simulation of "uberized" learning at ISTE 2022 in New Orleans June 26-29 th . Presented by Learning Counsel in partnership with Cis...
Chris McMurray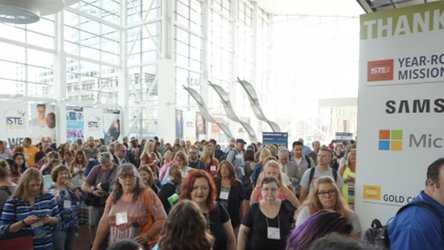 Event News
  Ready to "uberize" learning?  This is not the oh-so-two-years-ago "hybrid" learning you knew during the pandemic.  This year at ISTE, the Leaning Counsel is teaming up with Cisco to help...
The LC Staff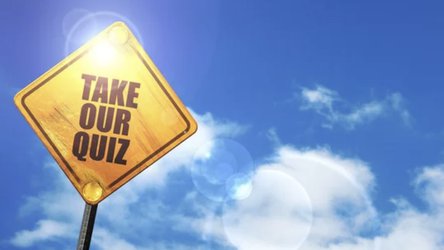 Event News
Before you attend ISTE this year, or even if you are not going, take the 10-Point Hybrid Logistics Awareness Quiz. The Quiz will provide you your individual score.  Find out how the rest of ...
Charles Sosnik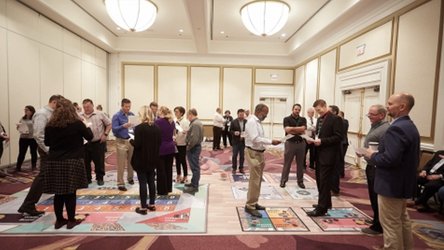 Event News
For more than four decades, the ISTE conference has been recognized as one of the world's largest education events. It's where educators and education leaders gather to engage in hands-on lear...
Charles Sosnik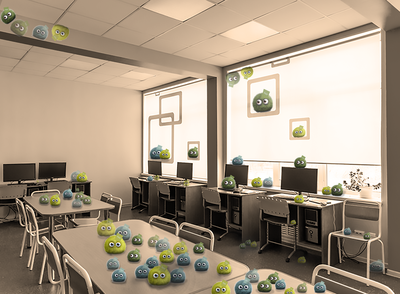 Event News
Get a Tribble for your Trouble Plan to join us for an Escape Room Trek! The issues of schools and teachers with lots of apps and outsized network impacts will be addressed at ISTE by Cisc...
Doug Cauthen