If you market your services to schools and districts, there is something you need to read. A new report from our friends at C. Blohm and Associates (CB&A) is right on the money. I was cruising LinkedIn the other day and there it was, like a gift from the education gods. The 2020 Education Marketing Trends Report is a veritable How-to for marketing to today's education world.
The author of the report, Steven Miller, is a marketing strategist with a diverse history working in content and digital marketing and holds a degree in Journalism & Strategic Communication from the University of Wisconsin-Madison. Miller used responses from over a hundred companies to produce the report, including SchoolMint, Industry Dive and Carolina Biological Supply. Most of the respondents were either C-level folks or marketing execs, so he was working with the decision-makers of some very successful companies.
CB&A's 2020 Education Marketing Trends Report is presented through six categories, all of which are key to finding success in this market. The categories include: Education Marketing and Sales, Content Marketing, Content that sells, Conferences as Connectors, Digital Influencers and Thought Leadership. Though almost everything has changed since I was a kid in the marketing biz, one thing has not: Market/Message/Medium. In other words, identify your market (who will buy from you), your message (what they need to know about you) and your medium (how you can reach them). Research and available data have made market identification much more exact. Messaging, which these days is focused on sophisticated content, is more cerebral and often more subtle, and the medium tends to be much more precise.
According to Miller, "Shifting market conditions and evolving marketing techniques are creating opportunities for education vendors to increase sales and grow their businesses. We (CB&A) identified six key findings that education marketing leaders should know:
EDUCATION MARKETING AND SALES ARE MORE CONNECTED THAN EVER BEFORE.
In our survey, 79 percent of respondents report emphasizing "increasing sales" in their marketing plans. Marketing teams want to underscore the value of their work by reporting on sales-oriented KPIs.
CONTENT IS A DRIVING FORCE IN EDUCATION MARKETING.
Nearly all survey respondents (97 percent) say they will create new content as part of their 2020 education marketing plan. They report their plans include case studies, videos, blogs, original research and other assets.
EDUCATION MARKETERS ARE PRIORITIZING CONTENT THAT CONVERTS SALES.
According to 72 percent of respondents, bottom-of-the-funnel content is the primary focus of their 2020 education marketing plan. Education marketers are investing in assets, such as case studies and testimonials, that directly affect decisions to purchase.
CONFERENCES REMAIN IMPORTANT FOR CONNECTING WITH PROSPECTS AND DEVELOPING PROFESSIONAL SKILLS.
In our survey, 67 percent of respondents say staff will attend education conferences in 2020 to meet with customers and prospects and to develop their professional skills. This face-to-face time with customers and prospects is especially valuable when courting distracted audiences.
DIGITAL INFLUENCERS CONTINUE THEIR ASCENT.
As social media influencers continue to amass audiences, marketers are eager to ramp up
their influencer tactics. In our survey, 94 percent of respondents say they are prioritizing influencer marketing in 2020, committing to spend as much or more time and resources on influencer tactics in 2020 compared to 2019.
THOUGHT LEADERSHIP ACTIVITIES ARE HOLDING STEADY.
Though there is a chorus of voices shouting into the void, true thought leadership tactics still hold weight among education marketers. In our survey, only 10 percent of respondents say they are spending less time and resources on thought leadership in 2020."
The truth is out there
If you are a small to mid-sized company, odds are you as the CEO don't have a very large marketing staff. The good news is you can outsource the talent. Companies like C. Blohm and Associates have quite a bit of expertise to share, are experts in the education space and generally cost less than hiring even a skeleton marketing crew. The even better news is you can use this CB&A report as a guideline and make some serious gains this year with your current staff. However, if you are wondering when the right time is to consult an outside expert like CB&A, just look at your watch.
We are fortunate in the education biz. There are a small hand-full of available public relations and marketing firms that specialize in the business of education and have great expertise. Names like Charlene, Jacob, Ross, Kati and Charlotte come immediately to mind. If you would like to meet to any of these best-in-the-business education experts, drop me a line and I'll make an introduction for you.
About the author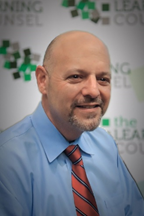 Charles Sosnik is an education journalist and editor and serves as Editor in Chief at the Learning Counsel. He is an education fellow at the EP3 Foundation, and a regular contributor to some of the most influential platforms in education including the Learning Counsel, EdNews Daily, edCircuit and EdTech Digest.