Learning Leadership Society

The Learning Counsel's Learning Leadership Society, formerly EduJedi, is a professional peer contributor network of educators and non-educators that are committed to advancing the field of education through communication, collaboration and partnering. When you become a Learning Leadership Society member, you're joining teachers, administrators and technology professionals who are focused on continuous improvement of their own practice, whatever their role is in education, to improve outcomes for learners.
What Does Membership Mean?
| | | |
| --- | --- | --- |
| CONNECT | GROW | INNOVATE |
| With over 18,000 education professionals connecting and collaborating in the Knowstory network platform, you're sure to find your people. As a social networking resource, Knowstory lets you connect with peers from across the country in an authentic way, for just-in-time connectivity and sharing. | Professional learning is at the heart of the Learning Counsel's work. Society members take advantage of learning opportunities through live and virtual learning events, access to current research and special reports, and self-directed professional learning modules accessible through Knowstory | With a cohort of Society members, all leading the field of education in future-facing, experiential and personalized learning, powerful work and expansive thinking help fuel innovative practice. |
Whether you're a superintendent working through systemic transformational change, a technology executive just scratching the surface of a shift to digital, or a teacher leading the way to personalized learning in the classroom, the Learning Leadership Society network can help you achieve your goals for practice evolution.
Benefits: Special Report print mailings, live event invitations locally and national webcasts, peer networking, bi-weekly newsletters, access to professional development courses and exercises including all the earlier EduJedi materials.
Questions about Society membership? Contact Chris McMurray at chrism@learningcounsel.com.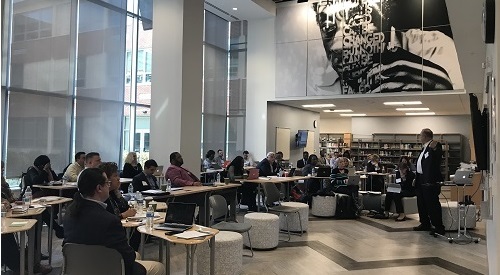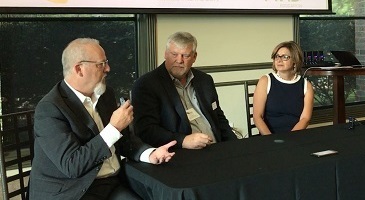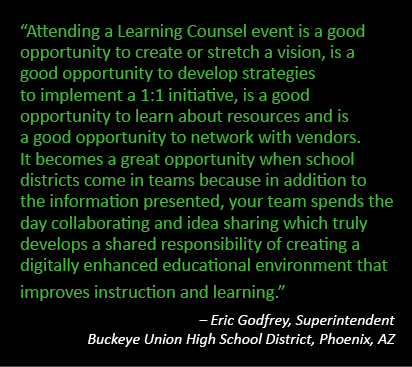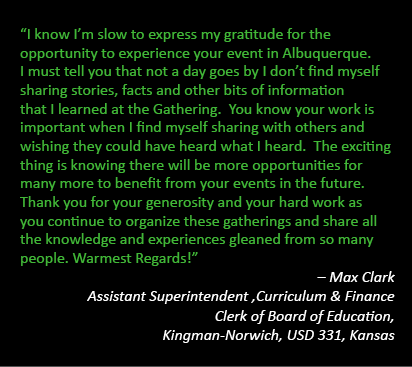 MEMBERS SIGNINGS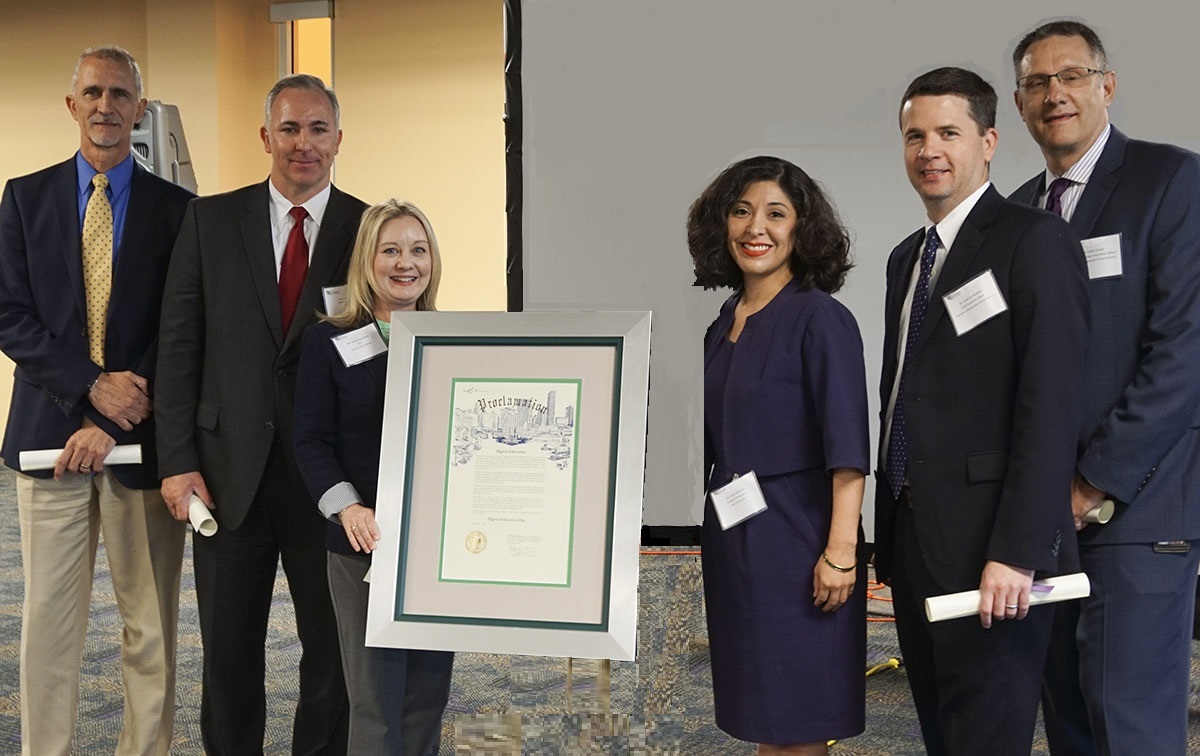 Houston, TX
Pictured in photo L-R: Steve Wentz, Chief Technology Officer of Pasadena ISD; Tom Yarbrough of Huawei; LeiLani Cauthen, CEO of Learning Counsel; Dr. Juliet Stipeche, the Director of Education for the City of Houston representing for the Mayor; Andrew Houlihan, the Chief Academic Officer of Houston ISD and Lenny Schad the Chief Technology Information Officer of Houston ISD.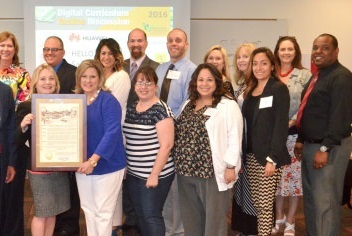 San Antonio, TX
Pictured with the mayoral proclamation, L-R: Tom Yarbrough of Huawei; Cindy Gregory, Assistant Director of Instructional Technology, Northeast ISD; LeiLani Cauthen, CEO of Learning Counsel; Miguel Guhlin, Director of Professional Development, TCEA; Dr. Karla Burkholder, Director of Instructional Technology, Schertz-Cibolo-Universal City ISD; Cindy Housler, Online Learning Coordinator, Schertz-Cibolo-Universal City ISD; Steven Magadance, Assistant Principal, Johnson High School, North East ISD; Jessica Worley, Instructional Technology Facilitator, Harlandale ISD; Jason Essig, Instructional Technology Facilitator, Harlandale ISD; Sarah Dunn, Instructional Technology acilitator, Harlandale ISD; Candee Mills, Assistant Director, Schertz-Cibolo-Universal City ISD; Lana Pratt, Instructional Tech Coordinator, Schertz-Cibolo-Universal City ISD; Nyssa Arcos, Instructional Technology Coordinator, Southside ISD; Donelle Harris, Media Specialist, Lytle ISD; Cliff Herring, Director of Technology, Southside ISD.
LEARNING LEADERSHIP SOCIETY
D'Hanis, TX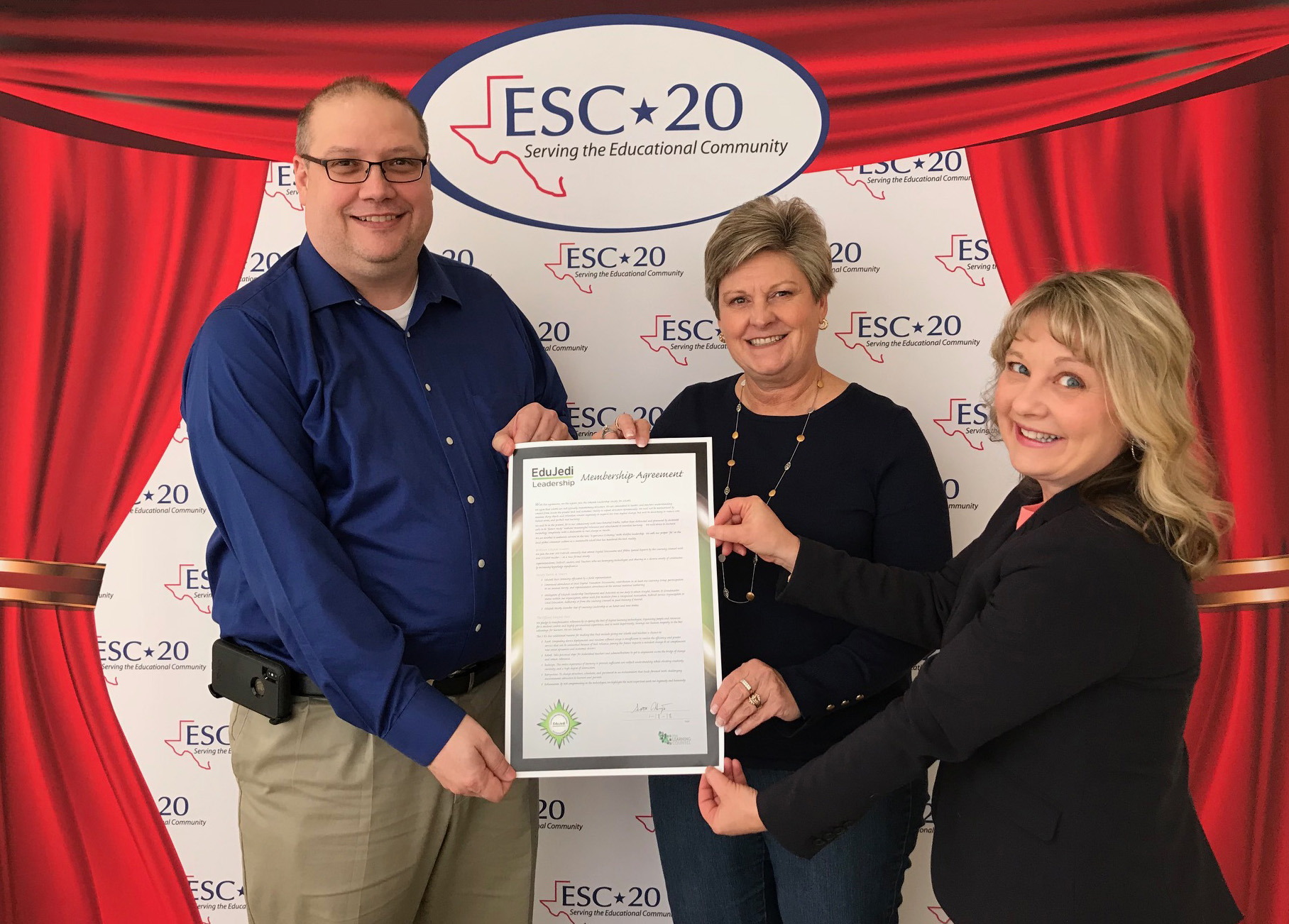 Scott Higgins, Superintendent & Lana Rollans, Dir. of Instructional Media and Technology, D'Hanis Independent School District
"D'Hanis ISD is committed to empowering leaders and teachers to improve their technology skills and knowledge. Becoming an EduJedi will provide a force of strength and support that will motivate our teachers and students to integrate the latest technology as part of our daily instruction while preparing our students for the future." – Scott Higgins, Superintendent
Charlotte, NC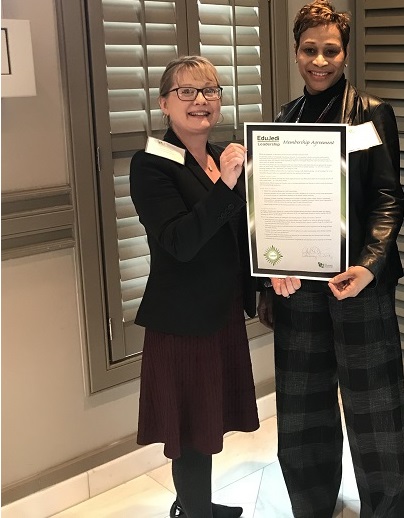 Mrs. Cheryl Riley , Principal Victory Christian Center School
Manning, SC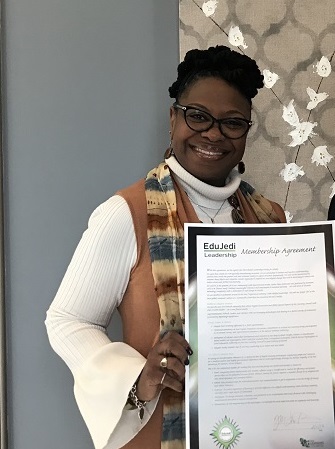 Ms. Tonia Smith, Director of Special Projects & Grants Administrator, Clarendon School District Two
Charlotte, NC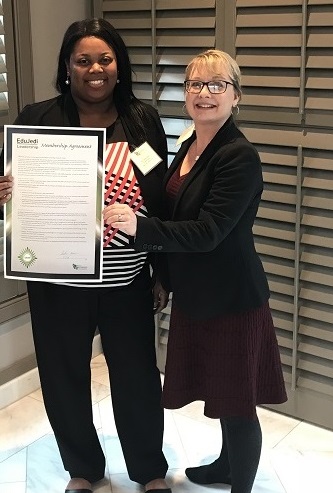 Ms Sadania Miller, IT Support Analyst, Sugar Creek Charter School
"I want to become a part of EduJedi because I am a committed leader and I'm striving for more teachers and students to create an environment with the use of technology in more effective ways." - Ms Sadania Miller, IT Support Analyst
Lakeside, AZ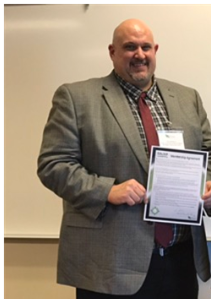 Mr. Clay Stidham, Director of Education/Federal Programs, Blue Ridge USD
Redondo Beach, CA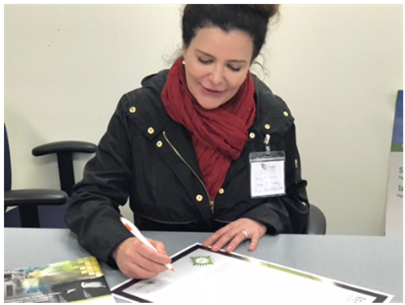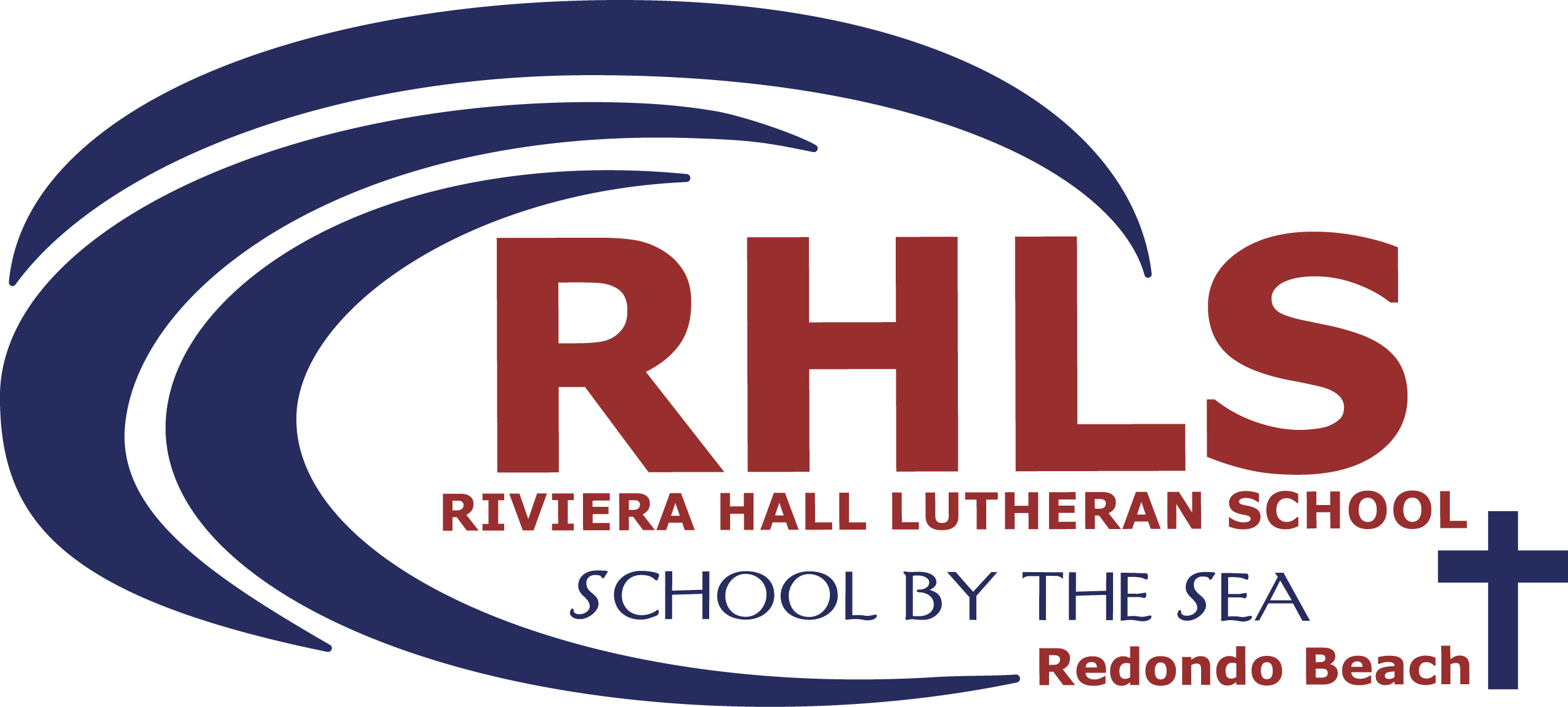 Ms. Georgina Kester, Teacher of Technology, Riviera Hall Lutheran School
San Ramon. CA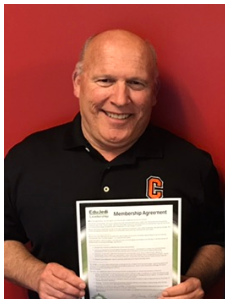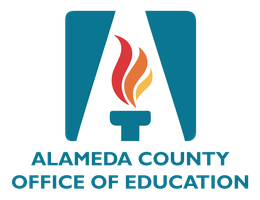 Mr. Mark Corti, Administrative Coach, Alameda Office of Education
Warroad, MN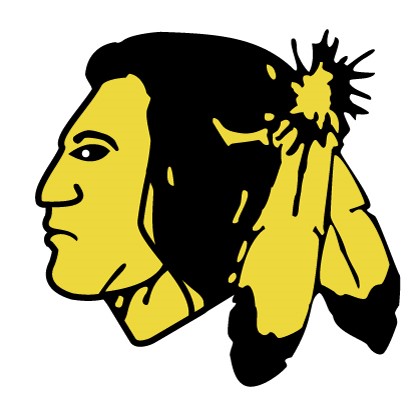 Mr. Peter Haapala, Superintendent, Warroad Public Schools
Minneapolis, MN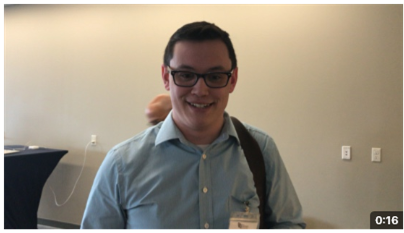 Mr. Joe Billings, District Data Coordinator, Minnesota Internship Center Charter Schools and Services
Fridley, MN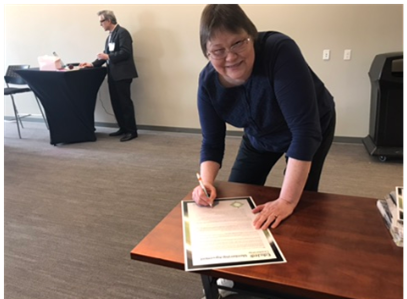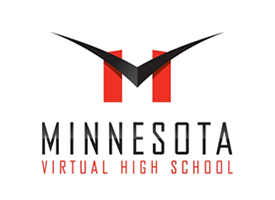 Ms. Connie McTavish, Teacher, Minnesota Virtual High School
Forest Lake, MN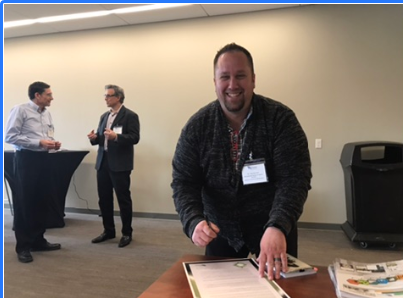 Mr. Chris Reynolds, Nontraditional Educaation Programs Specialist, Minnesota DOE
North Mankato, MN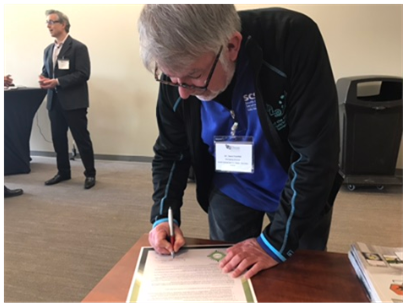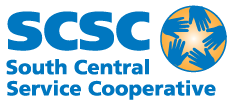 Mr. David Paschke, Managing Director, South Central Service Coop/Socrates Online
Logan, UT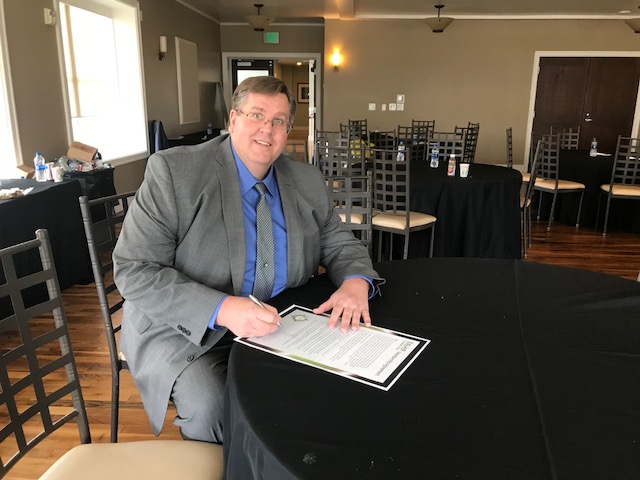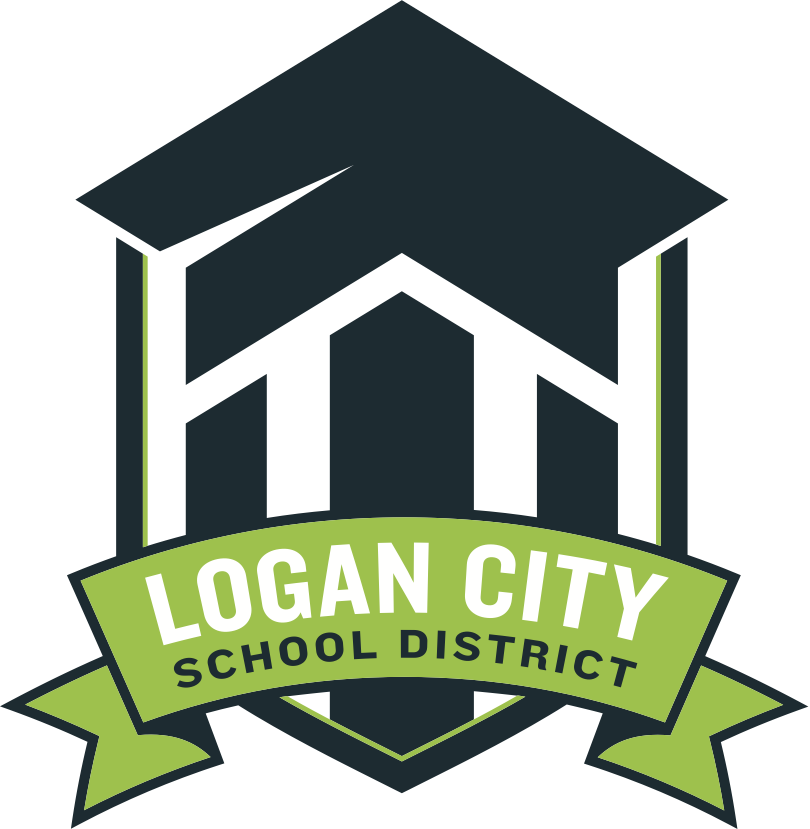 David Long, Director Educational and Technical Services,Logan City School District
Salt Lake , UT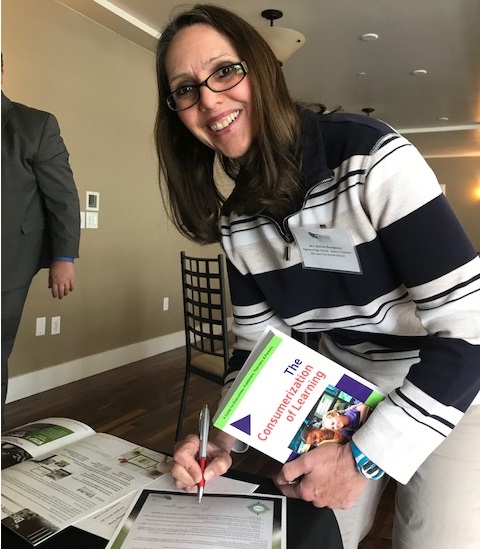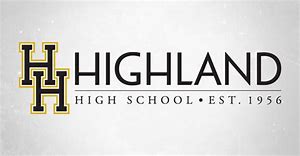 Bonnie Bourgeous, Chemistry/ AP-IB Biology Teacher, Highland High School Salt Lake District, Utah
Silverton, OR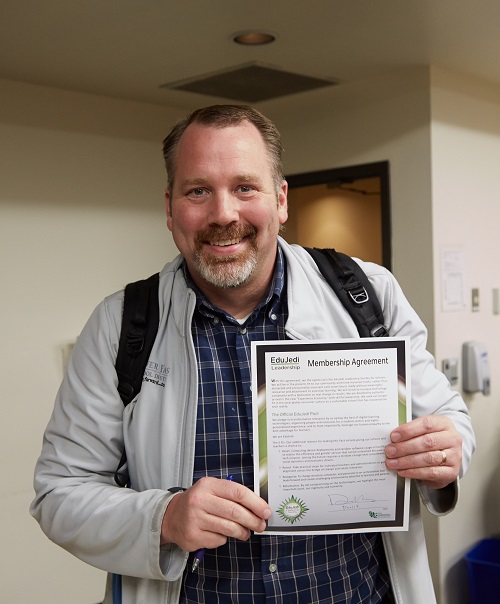 Dr. Drew Hinds, Technology Director and CTE Instructor, Silver Falls School District, Oregon
Portland , OR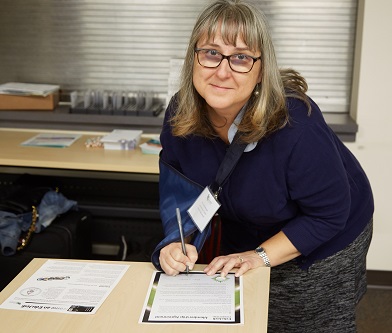 Debra Morgan, Learning Center Teacher, Portland Public Schools, Oregon
Greenbrier, TN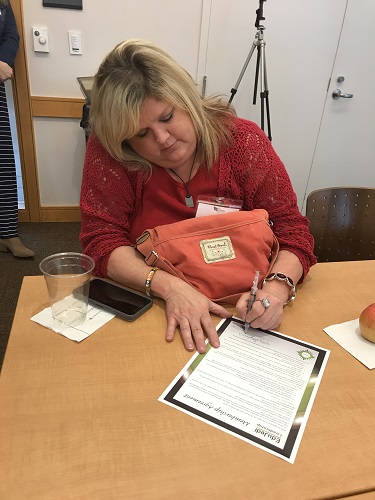 Ms. Kelly Stephan, Metro Nashville Public Schools-6th grade teacher
Murfreesboro, TN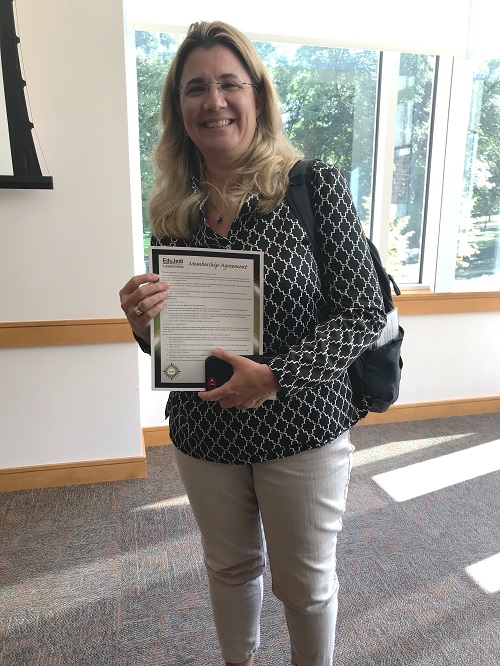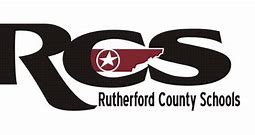 Julie Benson, Rutherford County Schools-Instructional Technology Coordinator
Columbia, TN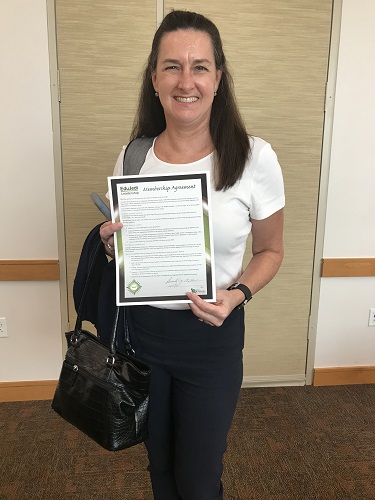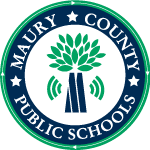 Mrs. Beverly Miller, Maury County Public School District-Director of Instruction
Nashville, TN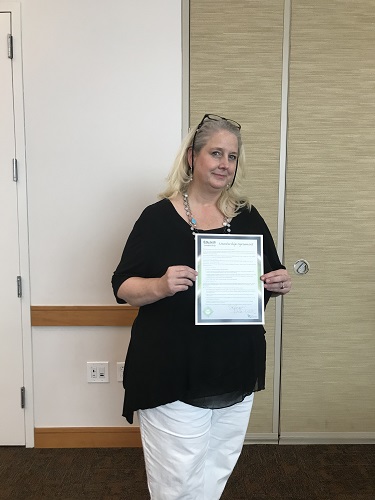 Susan Strasinger, Metro Nashville Public Schools-Associated Press Online Newspaper Adv & Media/Marketing Specialist
Nashville, TN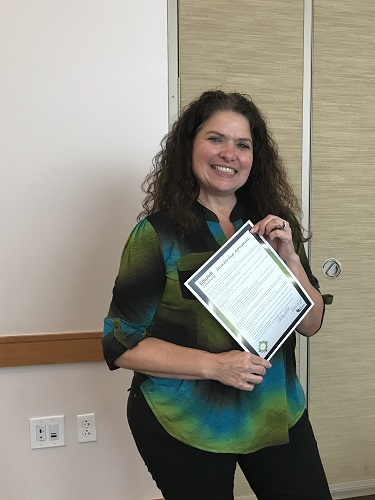 Ms. Shelley Rose, Metro Nashville Public Schools-Instructional Specialist
Antioch, TN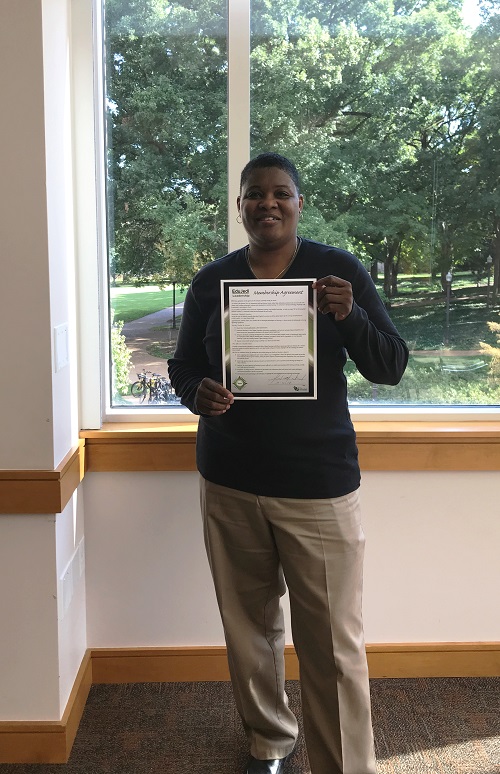 Ms Casandra Dowdy, Metro Nashville Public Schools-Computer Technology Teacher-Knowledge Academies, Inc.
Canoga Park, CA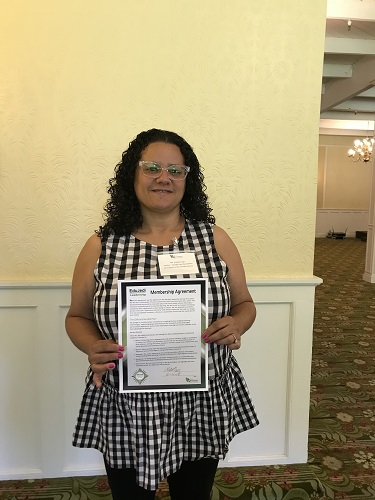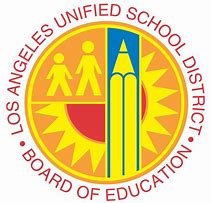 Andrea Lugo- Teacher, Canoga Park Elementary
North Hollywood, CA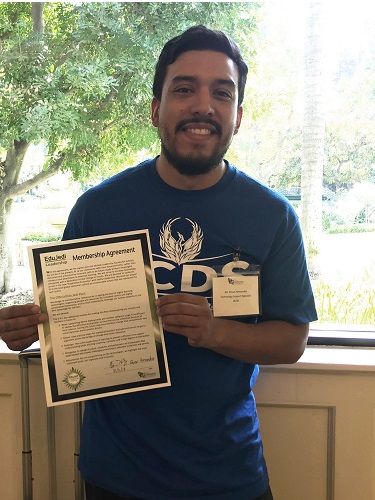 Bryan Hernandez-Technology Support Specialist, BUSD
Panorama City, CA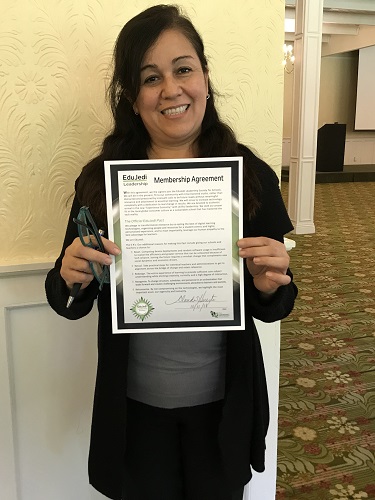 Claudia Huerta-Teacher, Primary Academy for Success
Rosemead, CA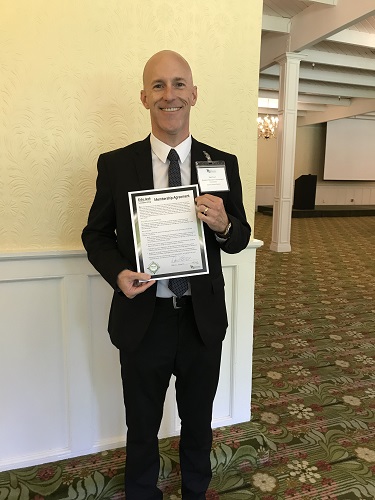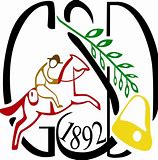 David Ewart-Director of Education Technology and Innovations, Garvey School District
Pomona, CA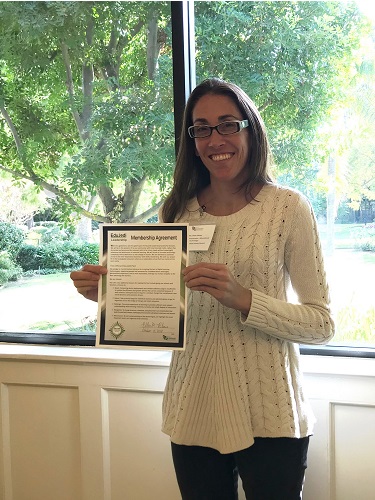 Ellen Palmer-Program Administrator-Education Technology, Pomona USD
Canoga Park, CA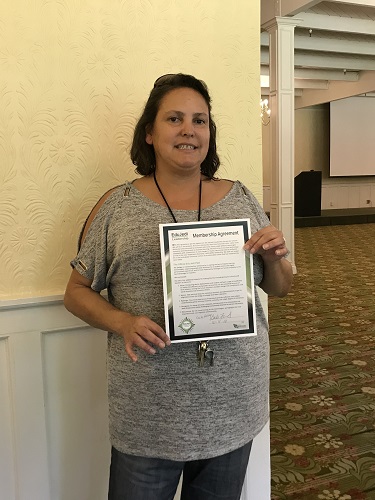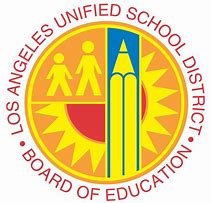 Gale Fahey-Instructional Coach, Canoga Park Elementary
Van Nuys, CA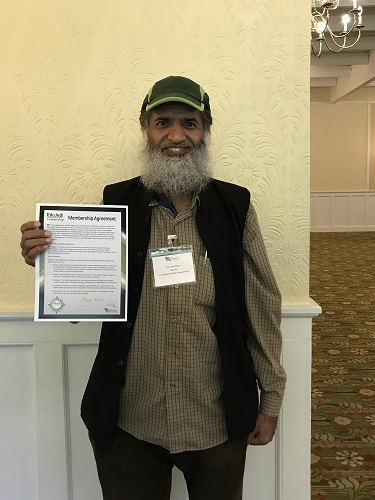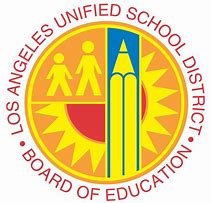 Rana Kahn-Teacher, LA USD
Land O' Lakesm, FL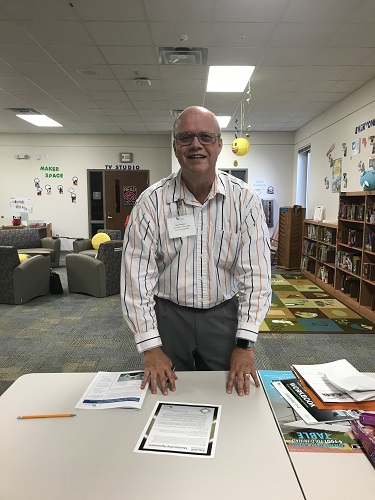 Jim McKinney, Pasco County Schools, Technology Services Analyst
Orlando, FL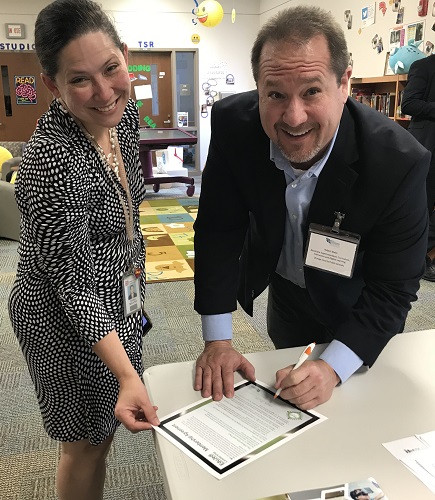 Mariel Milano, Orange County Public Schools, Director Digital Curriculum & Rob Bixler, Orange County Public Schools, Associate Superintendent Curriculum, Instruction & Digital
Paterson, NJ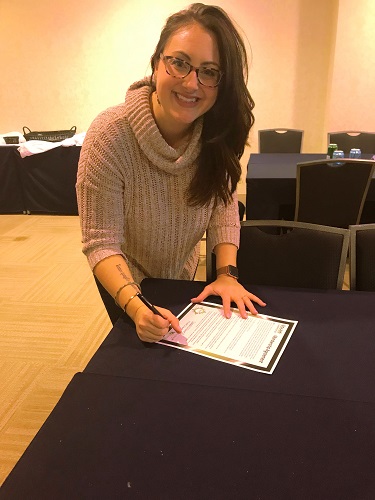 Nicole O'Connell, Community Charter School of Paterson, Technology Teacher
Lemon Grove, CA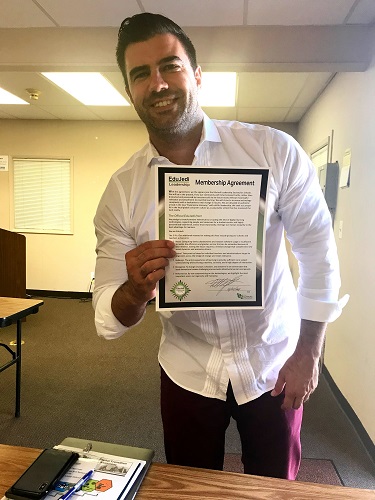 Richard DeJarnatt, Director, Technology and Network Services, Lemon Grove School District
San Diego, CA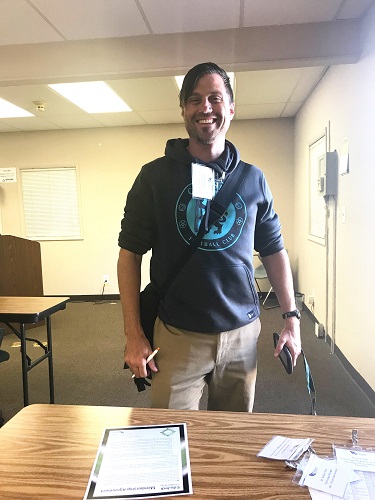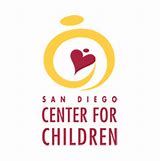 Adam Braun, Training Specialist, San Diego Center for Children Academy
Escondido, CA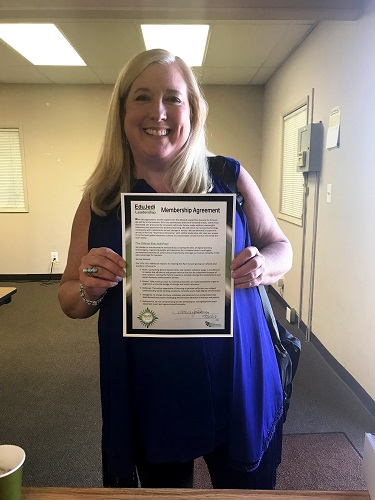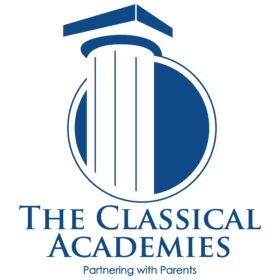 Dr. Stacey Perez, Principal, Classical Academy
San Diego, CA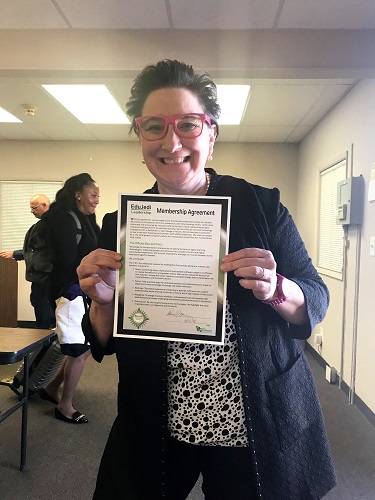 Paulette Donnellon, Board Member, San Diego County Office of Education
Escondido, CA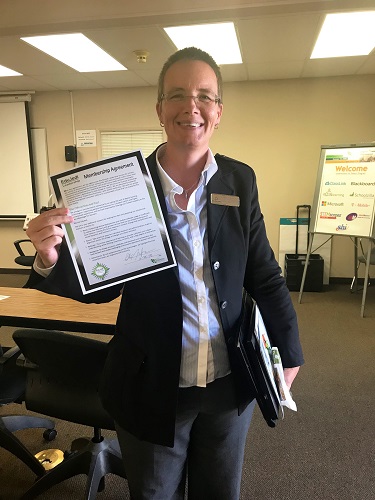 Christy Johnston, Project Manager, ITS, San Diego County Office of Education
Petersburg, VA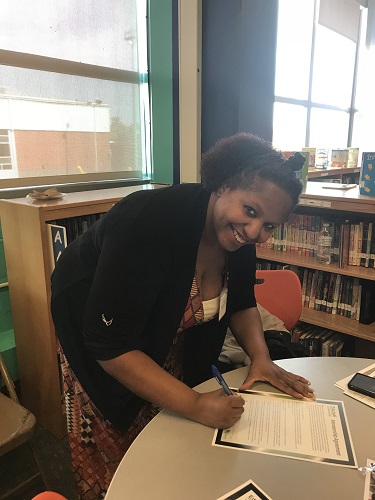 Greteta Holliday, Petersburg City Public Schools, Preschool Special Education Teacher
Washington, DC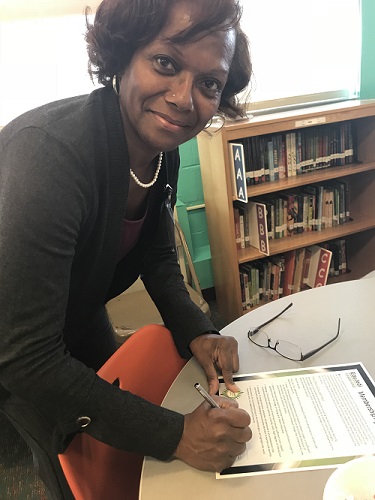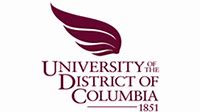 Dr. Annette Miles, University of District of Columbia, Assistant Professor of Human Development
San Antonio, TX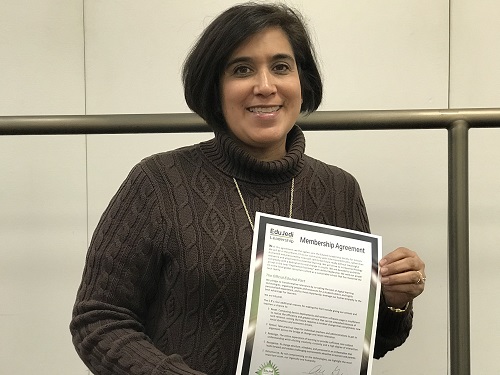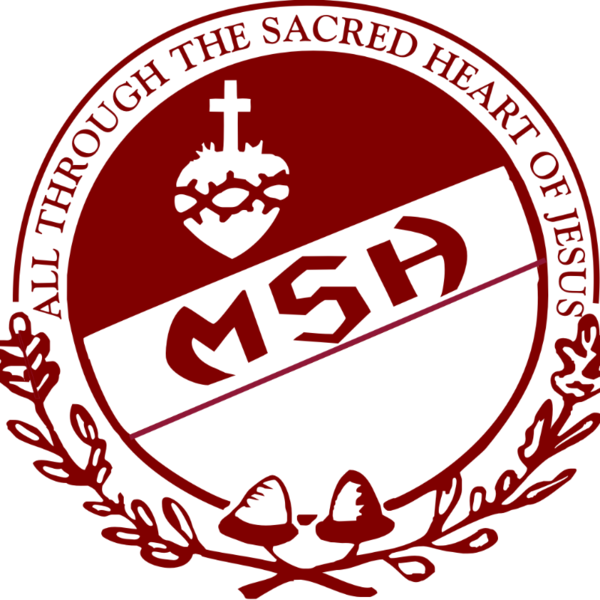 Angie Garcia, Director of Student Programs, Mount Sacred Heart School/Archdiocese of San Antonio
Floresville, TX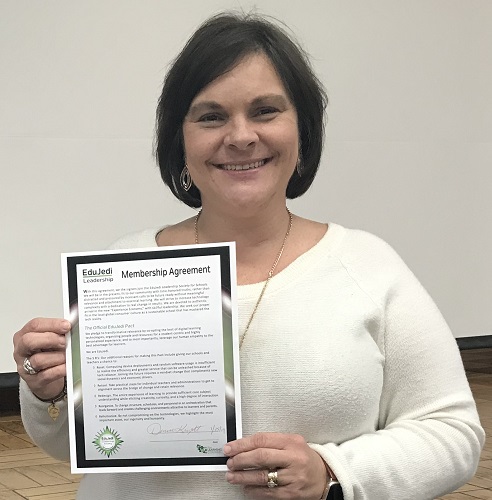 Denise Knight, Digital Learning Specialist, Floresville ISD
San Antonio, TX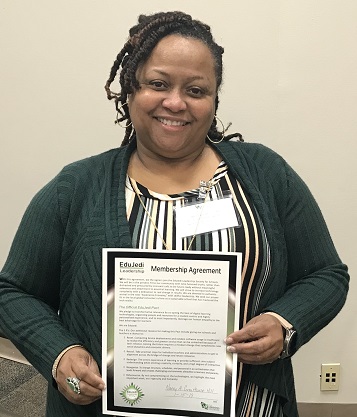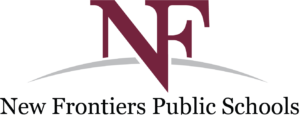 Nancy Greathouse-Hill, Instructional Technology Specialist, New Frontiers Public Schools
San Antonio, TX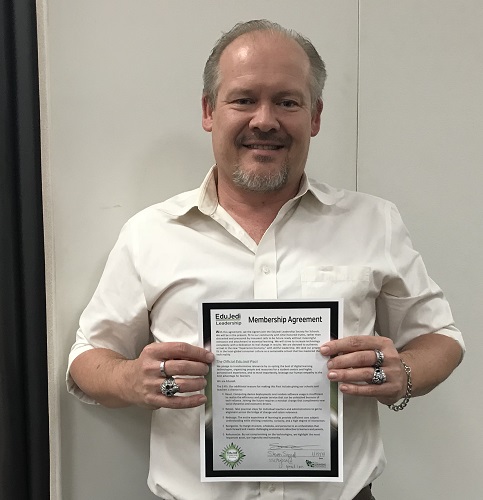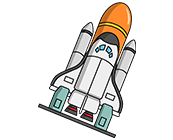 Steven Sippel, Student Transition Coordinator, Harlandale Alternative Center
Shertz, TX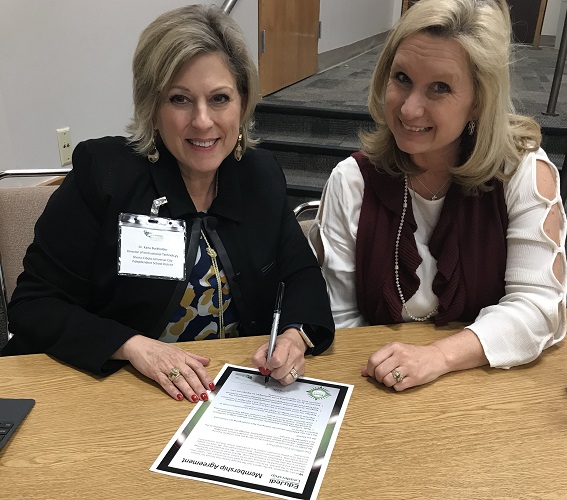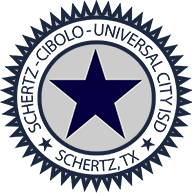 (left)Karla Burkholder, Director of Instructional Technology, Schertz-Cibolo Universal City ISD -- (right) Candee Mills, Assistant Technology Director, Schertz-Cibolo Universal City ISD
Buckeye, AZ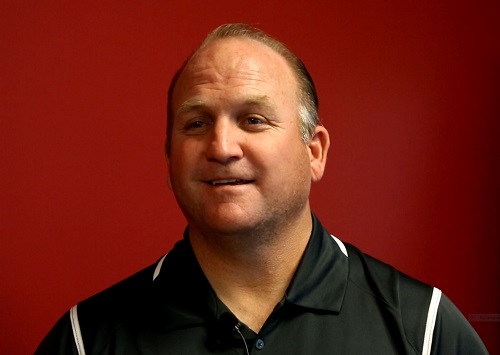 Eric Godfrey, Superintendent, Buckeye Union High School District
Sacramento, Ca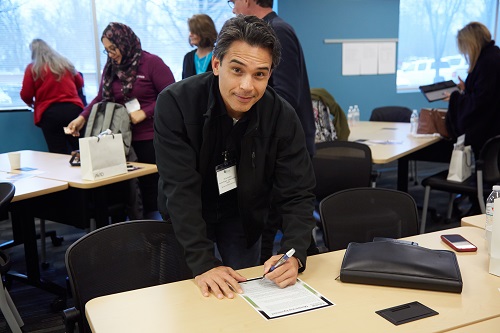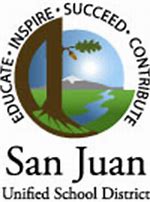 Mr. Bart Hubbard, Program Manager-Student Information Systems, San Juan Unified School District
Davis, Ca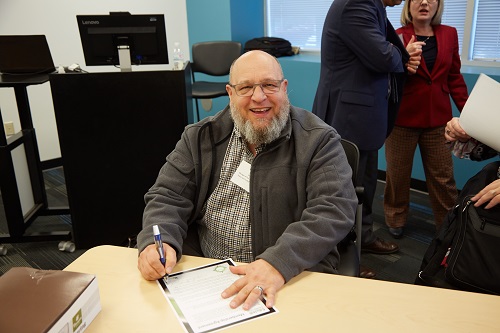 Bob Kehr, Manager of Technological Support, Davis Joint Unified School District
Davis, Ca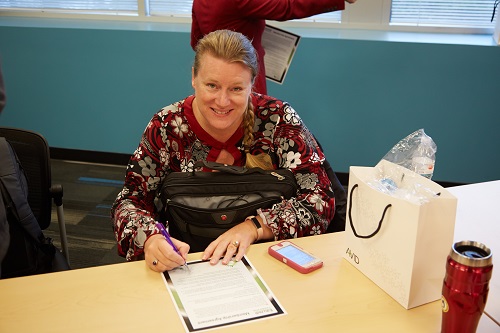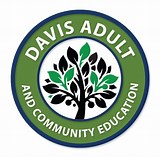 Mrs. Grace Sauser, Principal, Davis Adult and Community Education
Roseville, Ca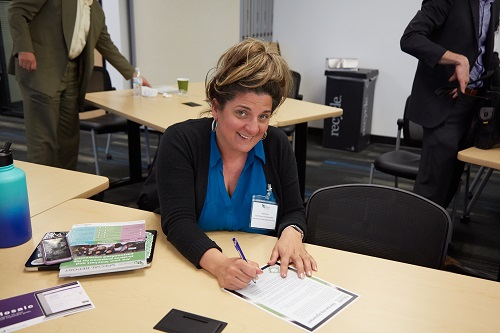 Marie Criste, Coordinator of Instructional Tech, Roseville Joint Union Hight School District
Elberton, GA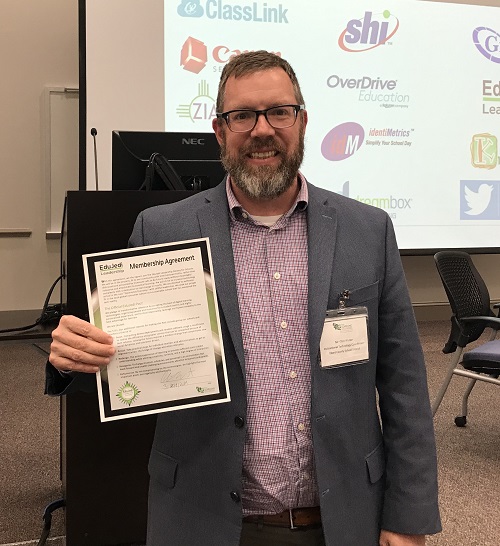 Clint Winter, Instructional Technology Coordinator, Elbert County School District
Calhoun, GA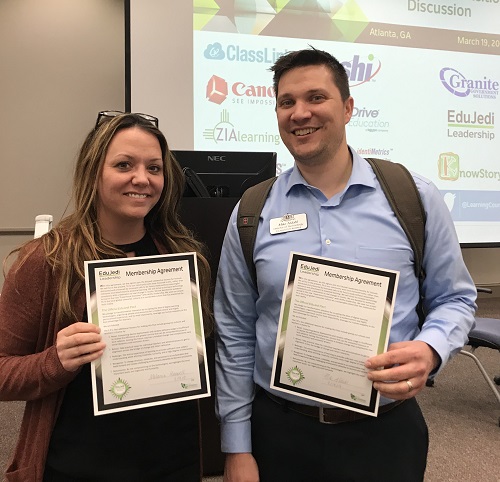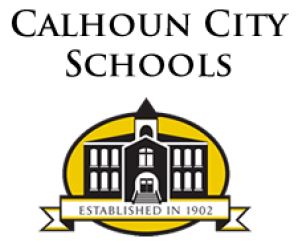 Melanie Harwell, Instructional Technology Coordinator, Calhoun City Schools
Mike Afdahl, Director of Technology, Calhoun City Schools
Atlanta, GA
Sharpsburg, GA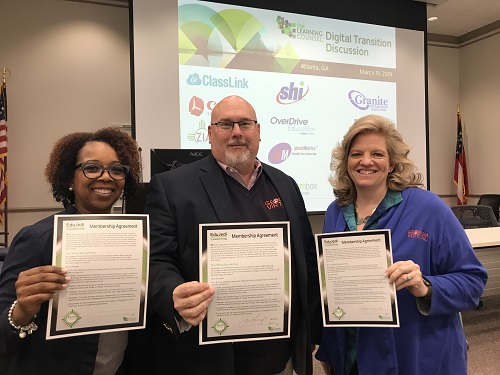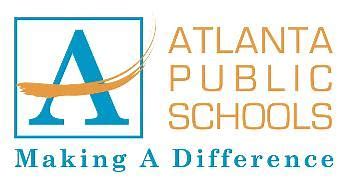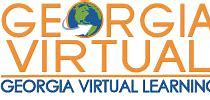 Felisa Ford, Digital Learning Specialist-Social Studies, Atlanta Public Schools (left)
Jay Heap, Director of Virtual Learning, Georgia DOE/GA Virtual (center)
Lynne Whitley, Associate Director of Instructional Technology, GA Virtual Learning (right)
Philadelphia, PA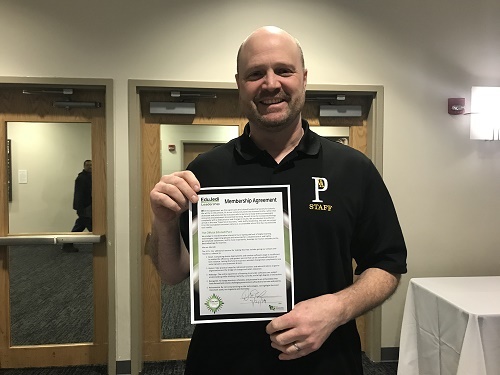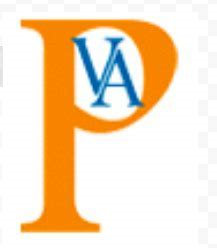 Dave Anderson, Administrator, Philadelphia Virtual Academy, School District of Philadelphia
Baltimore, MD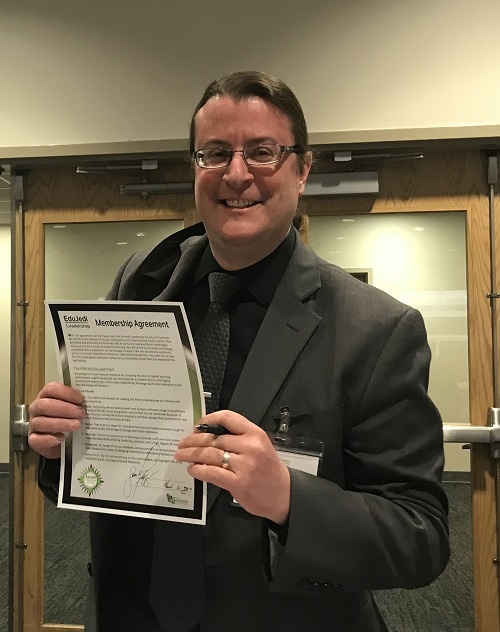 Jim Fazzino, Director of eLearning, Baltimore County Public Schools
Doylestown, PA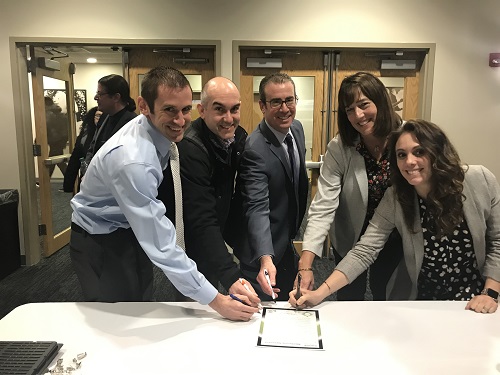 Mrs. Lindsay Smith, Supervisor of Educational Technology, Central Bucks School District
Mrs. Laurel Podraza, IT Manager, Central Bucks School District
Jason Jaffe, Director of Technology & Innovation, Central Bucks School District
Brian Merrill, Educational Technology Analyst, Central Bucks School District
Brian Novick, K-12 Technology Staff Developer, Central Bucks School District
Hudson, NH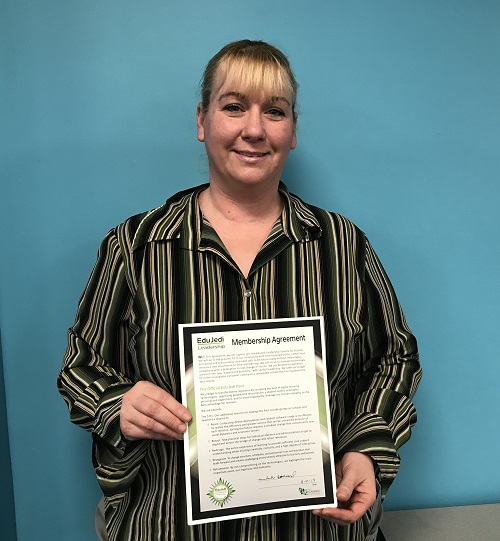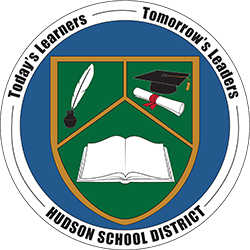 Michelle Hibbard – Integration Technology Specialist – Hudson NH School District
Michigan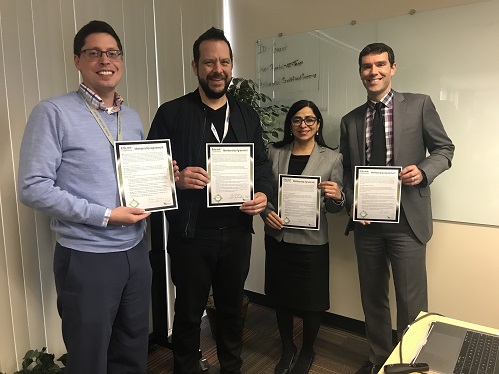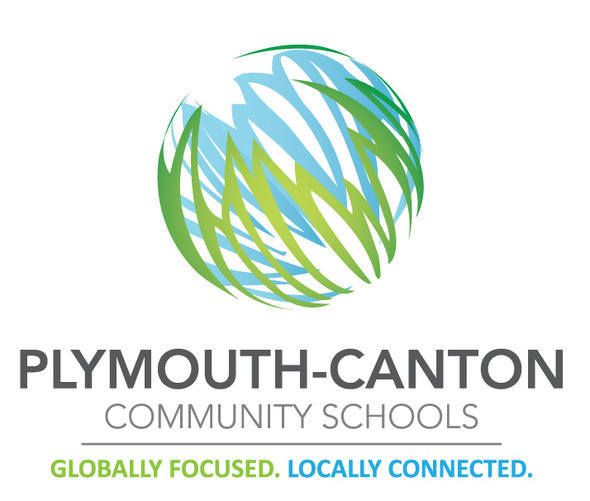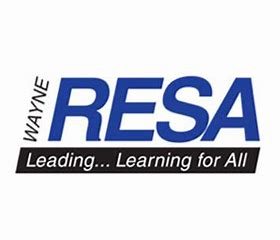 Andrew Steinman, Associate Director of Integrated Technology Systems, Plymouth-Canton community Schools, Canton. MI Rick Coughlin, Technology Integration Specialist, Plymouth-Canton Community Schools, Canton, MI Anupam Chugh, Technology Integration Specialist, Wayne RESA (Regional Educational, Service Agency), Wayne, MI Dr. Joe Friedhoff, Vice President, Michigan Virtual, Lansing MI
Armada, MI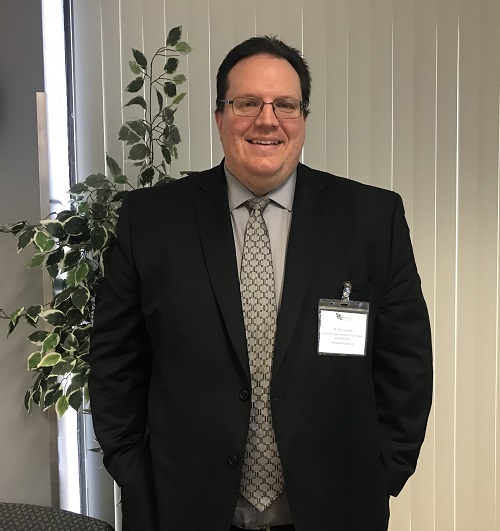 Phil Jankowski, Assistant Superintendent of Curriculum & Instruction, Armada Area Schools
Kent, WA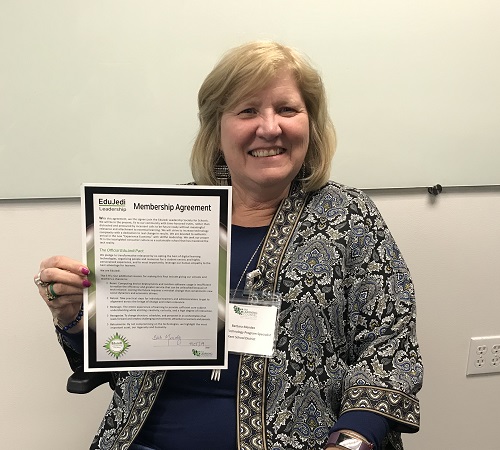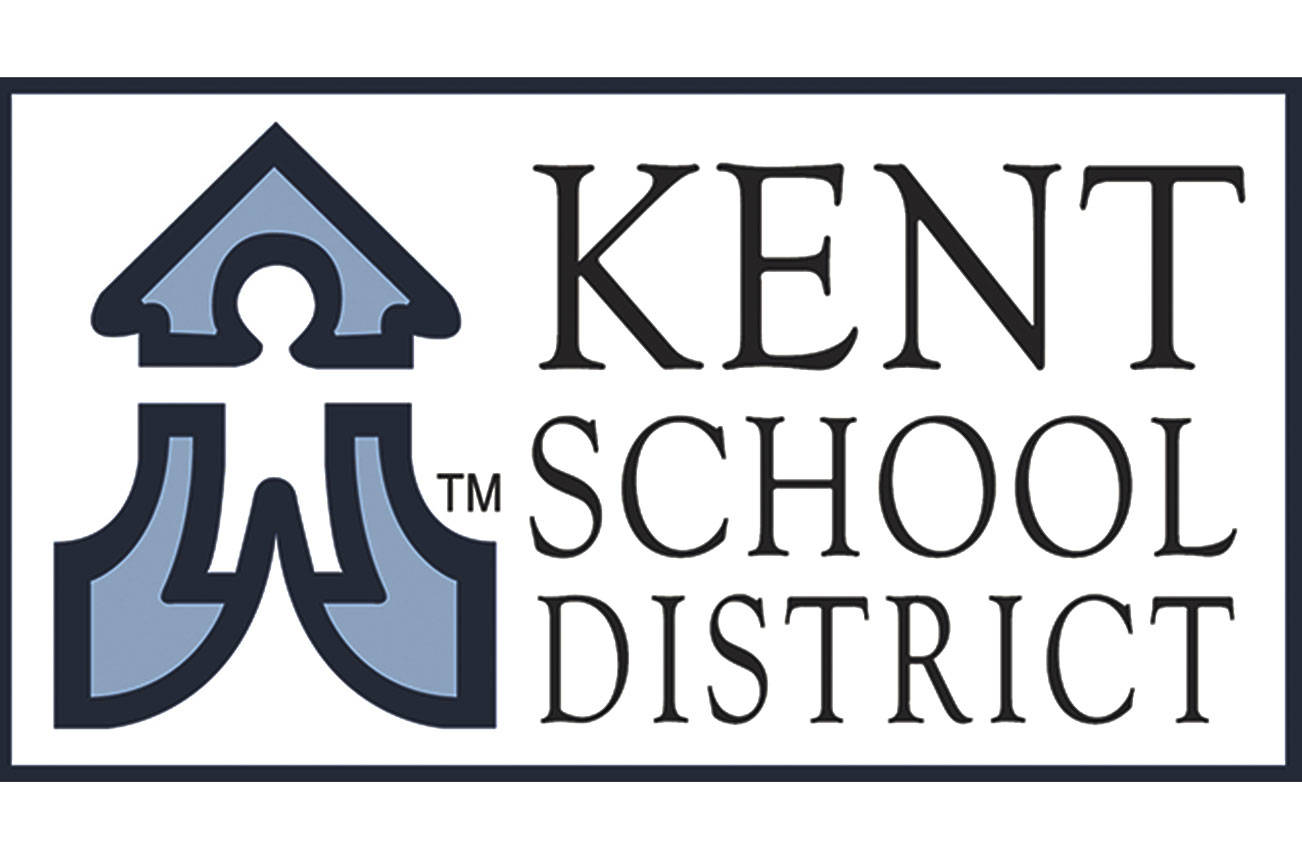 Barbara Mendez, Assistant Technology Program Specialist, Kent School District
Seattle, WA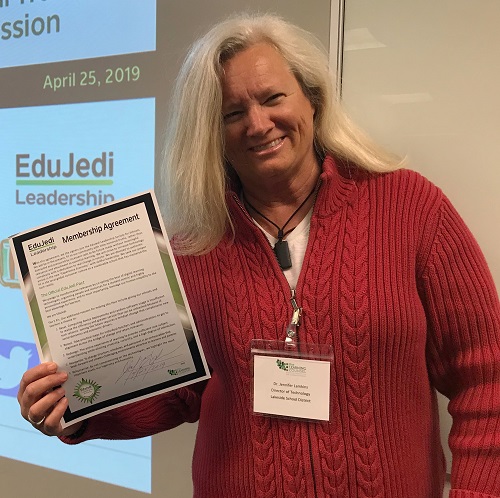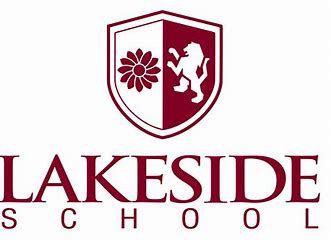 Dr. Jennifer Lamkins, Director of Technology, Lakeside School
Kent, WA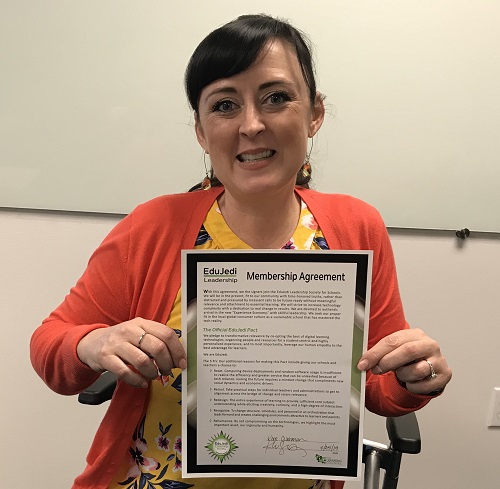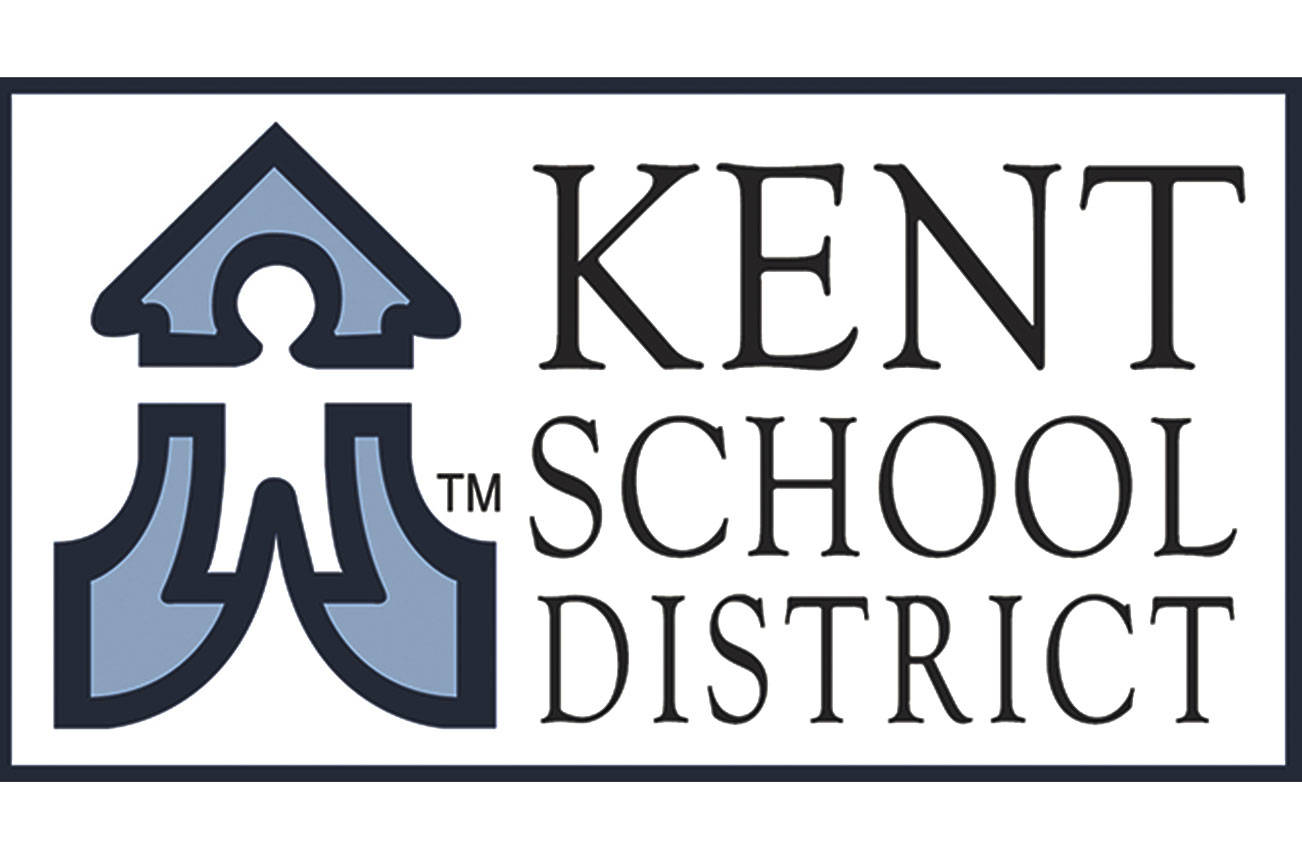 Kim Cushman, Assistant Director, Classified Development, Kent School District
Federal Way, WA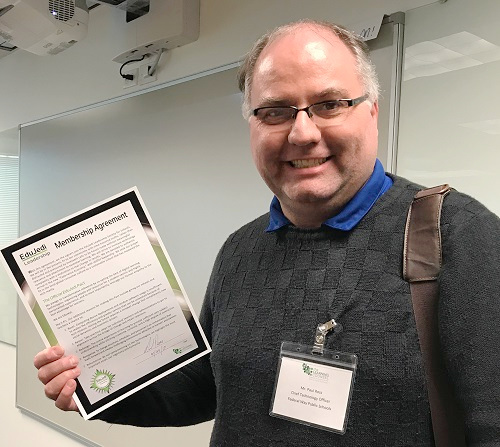 Paul Ross, Chief Technology Officer, Federal Way Public Schools
Kent, WA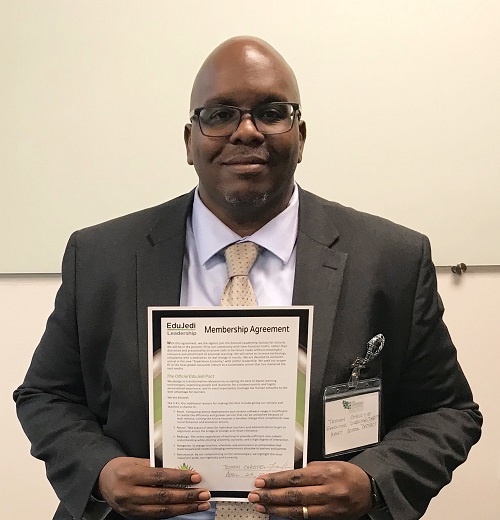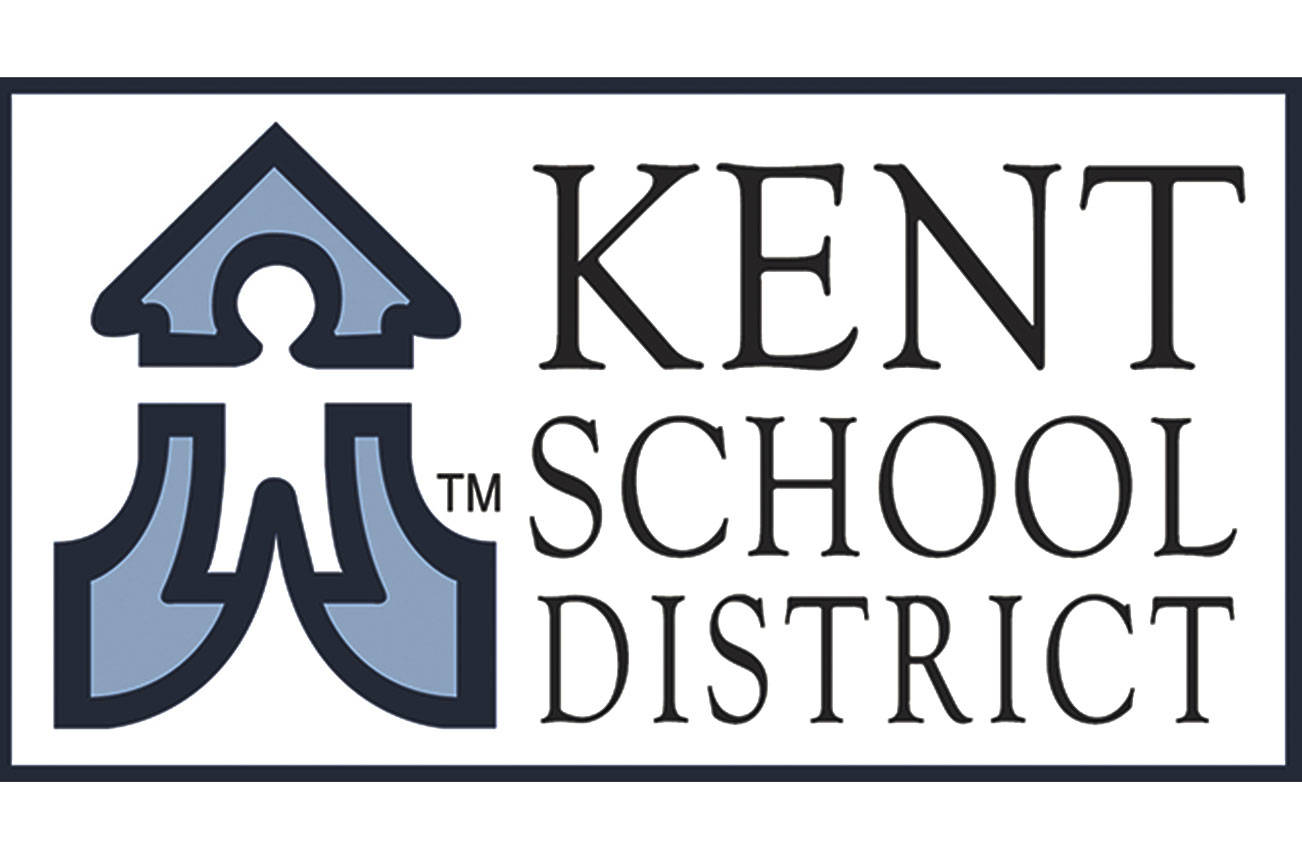 Teshon Christie, Executive Director Organizational Effectiveness, Kent School District
Burien, WA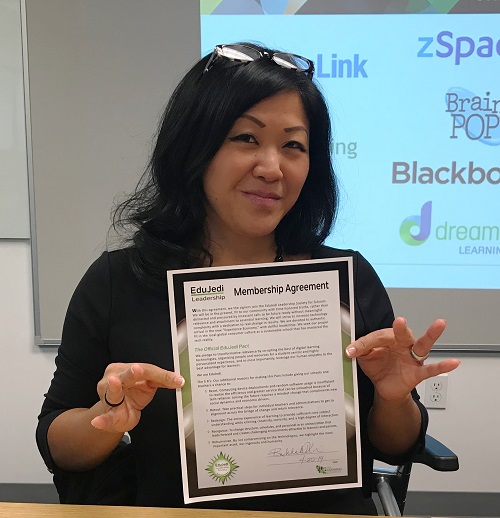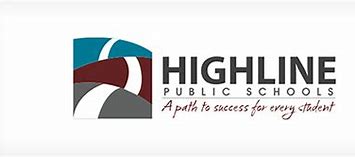 Rebekah Kim, Executive Director of Teaching, Learning and Leadership, Highline Public Schools
Klamath Falls, OR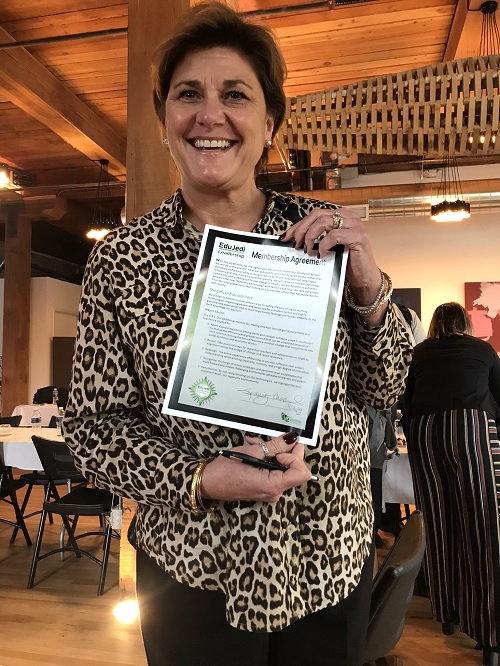 Kimberly Cappel, Executive Director, Eagle Ridge High School
Springfield, OH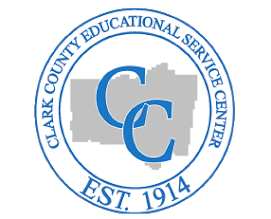 Matt Gerbick, Director of Technology, Clark County ESC
Richwood, OH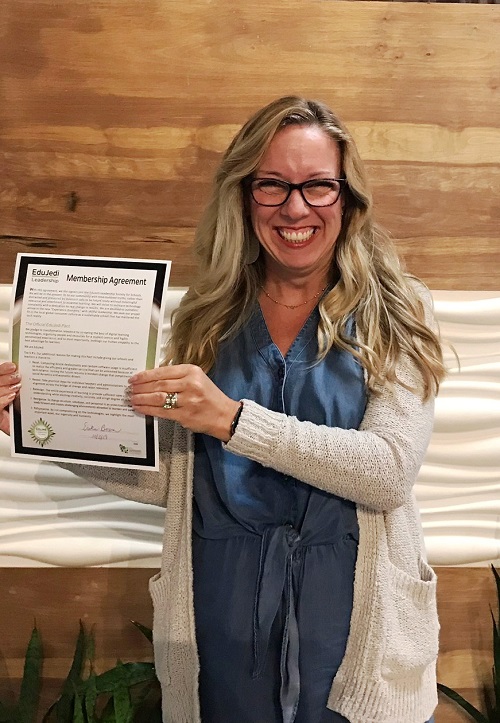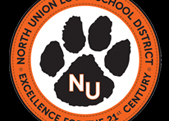 Erika Bower, Chief Academic Officer, North Union Local Schools
Cleveland, OH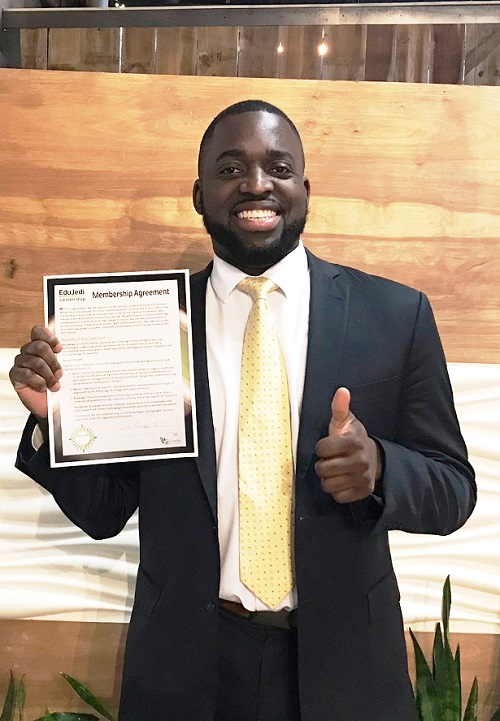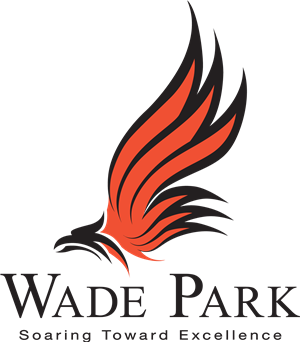 Dr. Lee Buddy, Jr. , Principal, Wade Park School, Cleveland Public Schools
Sandusky, OH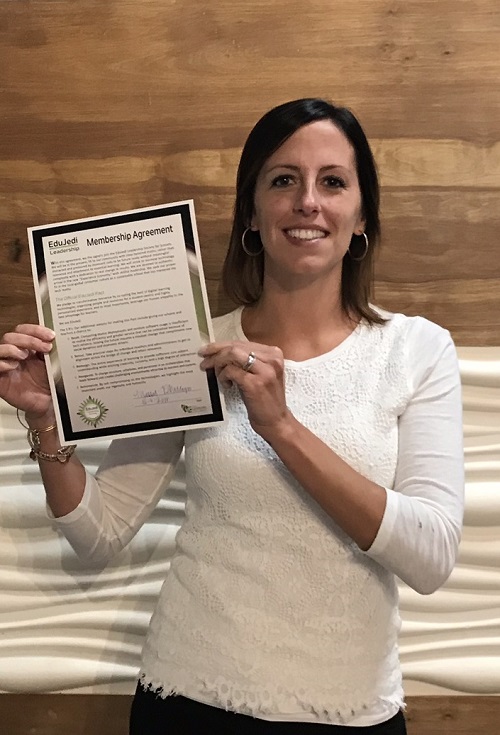 Melissa Phillips, Technology Coach, Sandusky City Schools
Sandusky, OH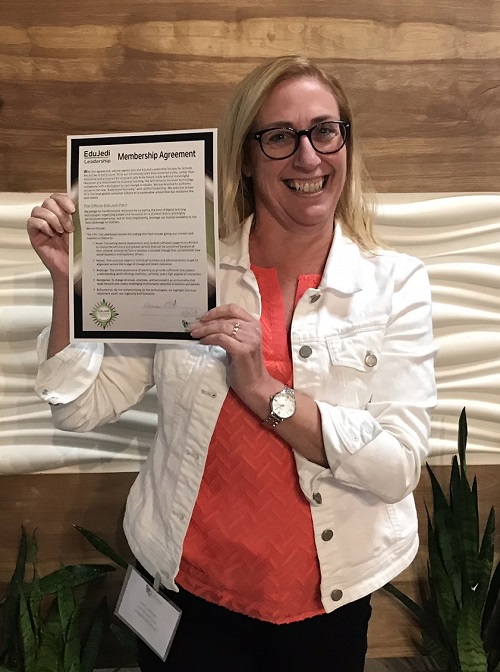 Julie Roth, Instructional Coach, Sandusky City Schools
Sandusky, OH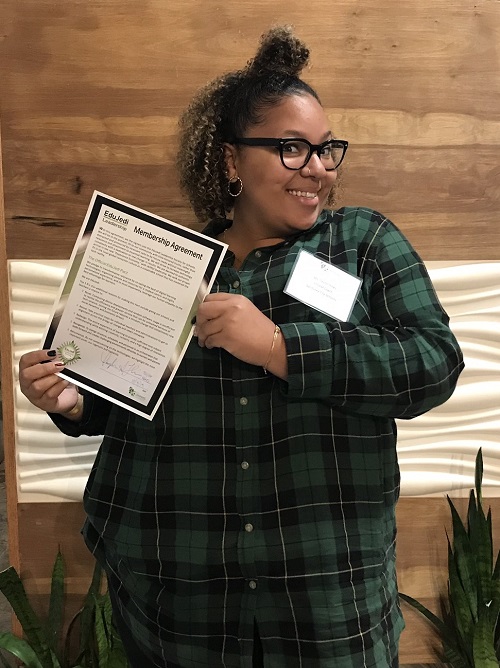 Taylor Hines, STEAM Coach, Sandusky City Schools
Sandusky, OH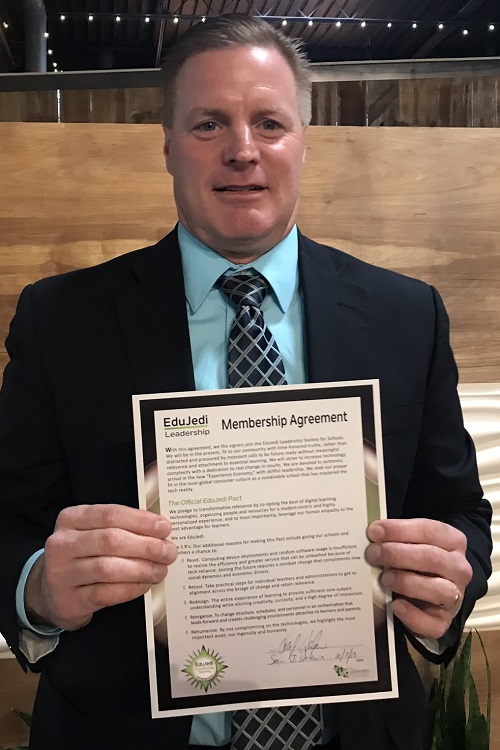 Sean Wolanin, Assistant Principal, Sandusky Middle School
Sandusky, OH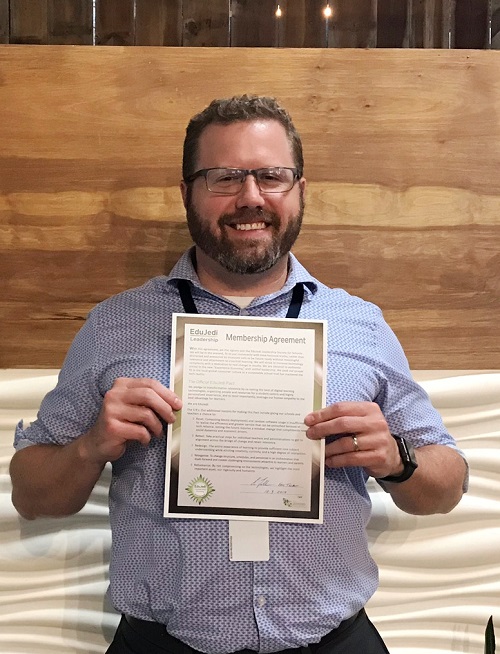 Eric Talbot, Principal, Sandusky High School
Baton Rouge, LA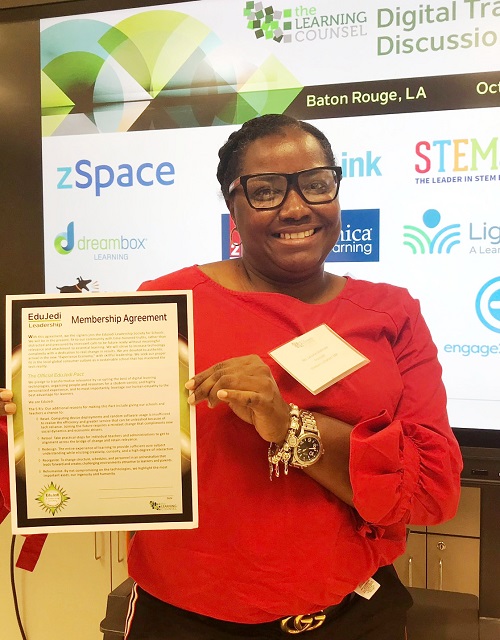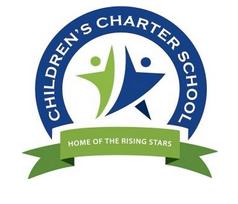 Latasha Skidmore, Principal, Children's Charter/EBR
Lafayette, LA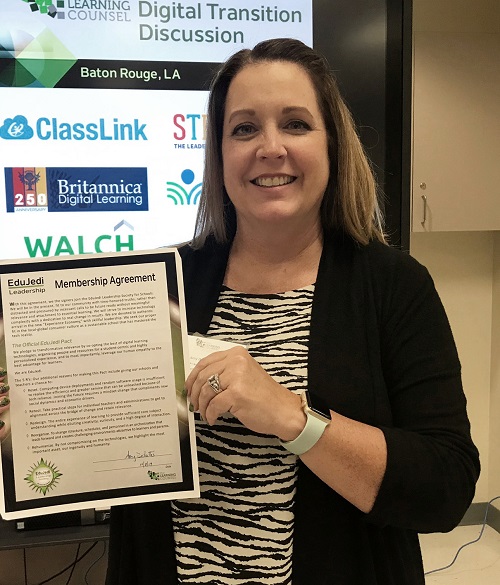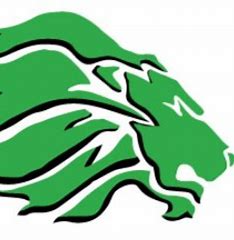 Amy DeSlattes, Assistant Principal, Lafayette High School, Lafayette Parish School System
Reserve, LA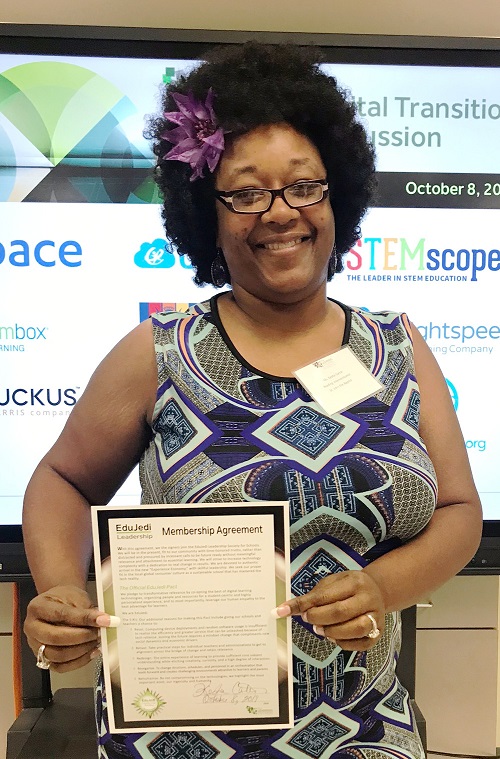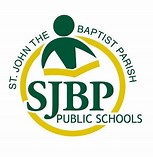 Kesha Carter, Reading Interventionist, St John the Baptist
Baton Rouge, LA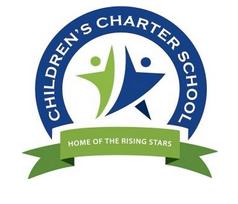 Renine Haynes, Instructional Technology Teacher, Children's Charter
Baton Rouge, LA

Emily Jackson-Osagie, Assistant Professor, Southern University and A&M College's School of Education
Baton Rouge, LA

Natalie Chesser, Assessment Coordinator, Southern University
Ferriday, LA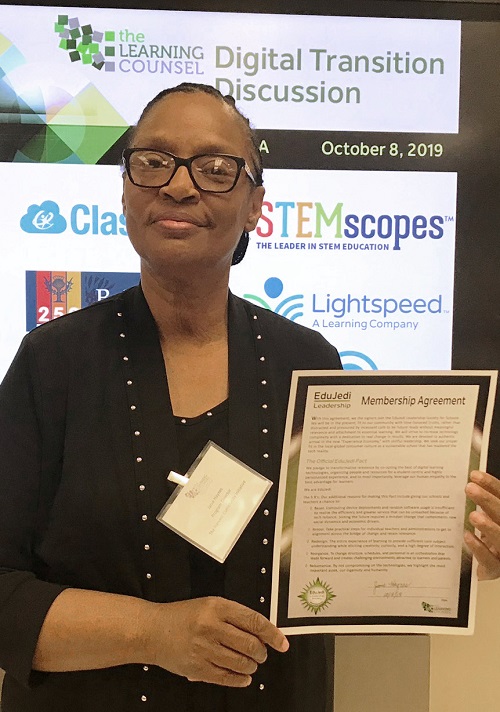 Janie Haynes, Program Director, The Harvest Community Iniative
Elizabeth, LA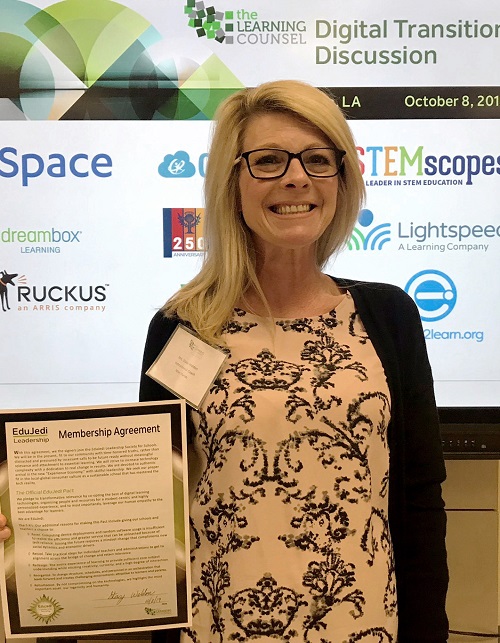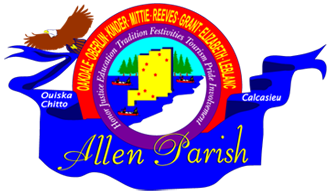 Stacy Weldon, Instructional Coach, Allen Parish
Baker, LA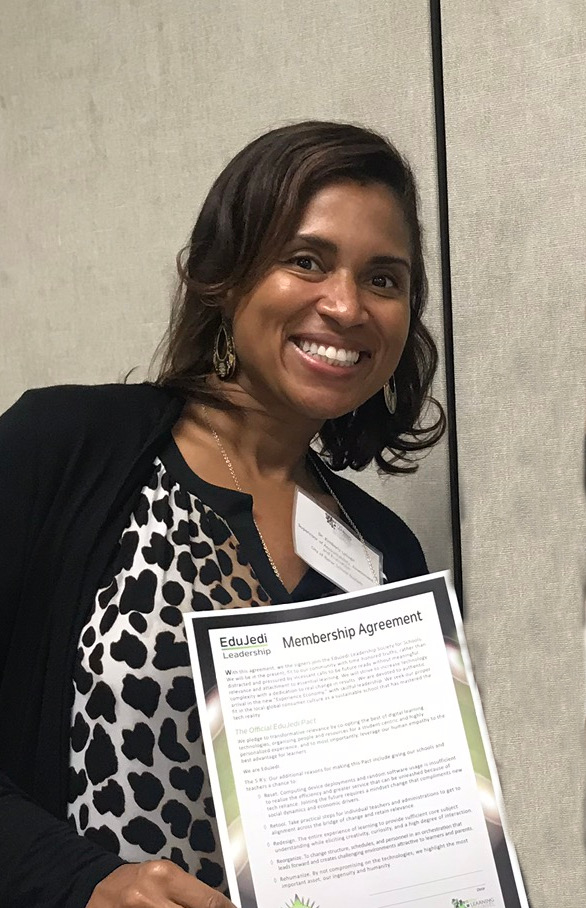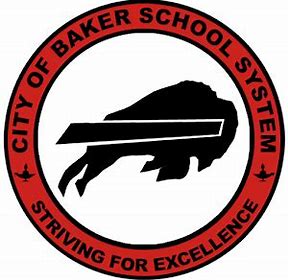 Kimberly LeSage, Supervisor of Accountability, Asssessment & Evaluation, City of Baker School System
Lake Elsinore, CA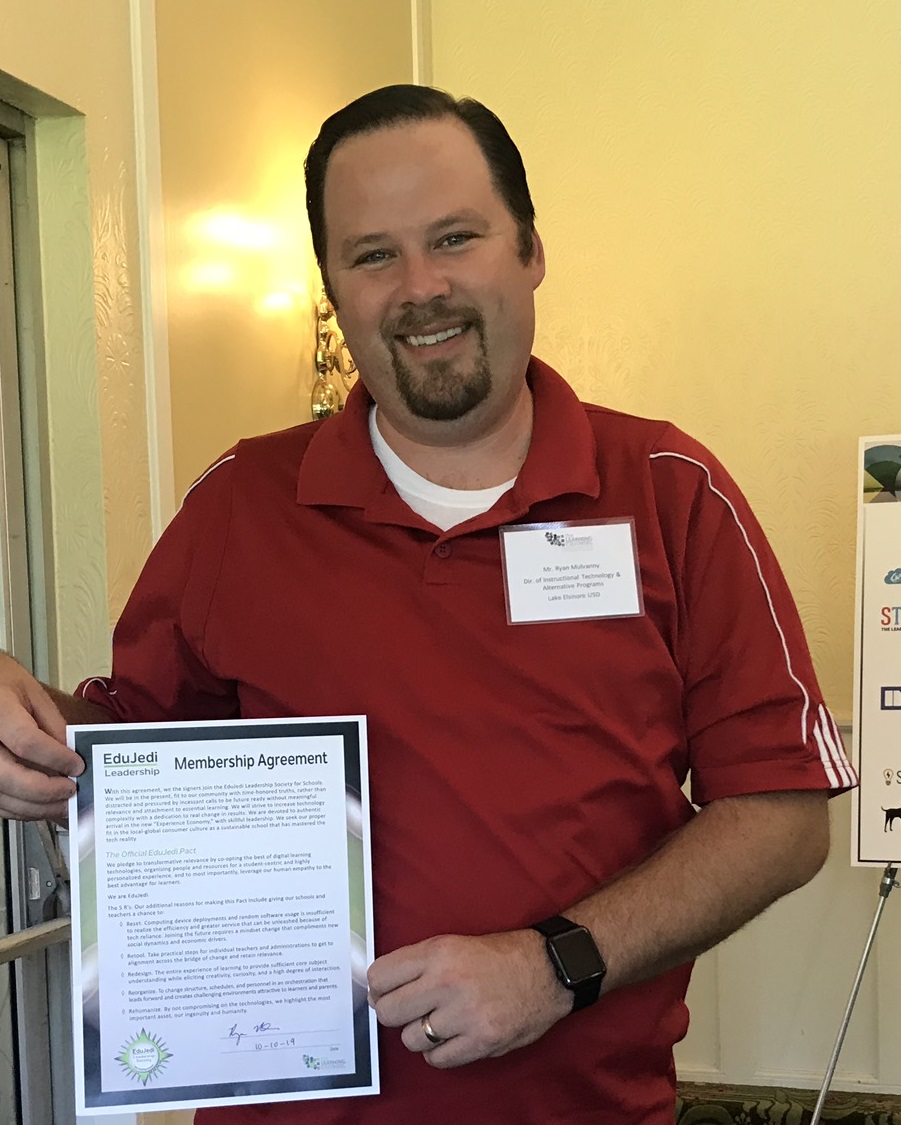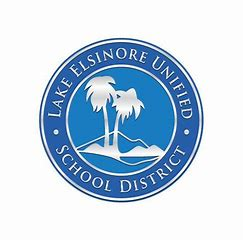 Ryan Mulvanny, Director of Instructional Technology & Alternative Programs, Lake Elsinore USD
North Hollywood, CA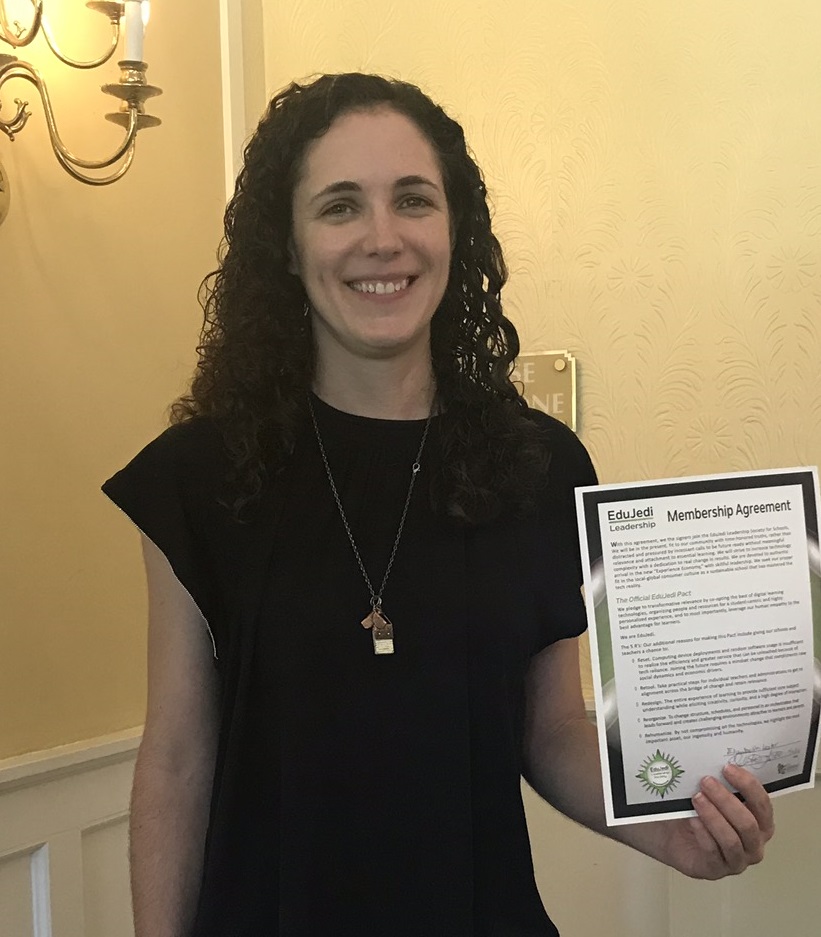 Elizabeth Lester, Instructional Technology Facilitator, James Madison Middle School, LA USD
Sherman Oaks, CA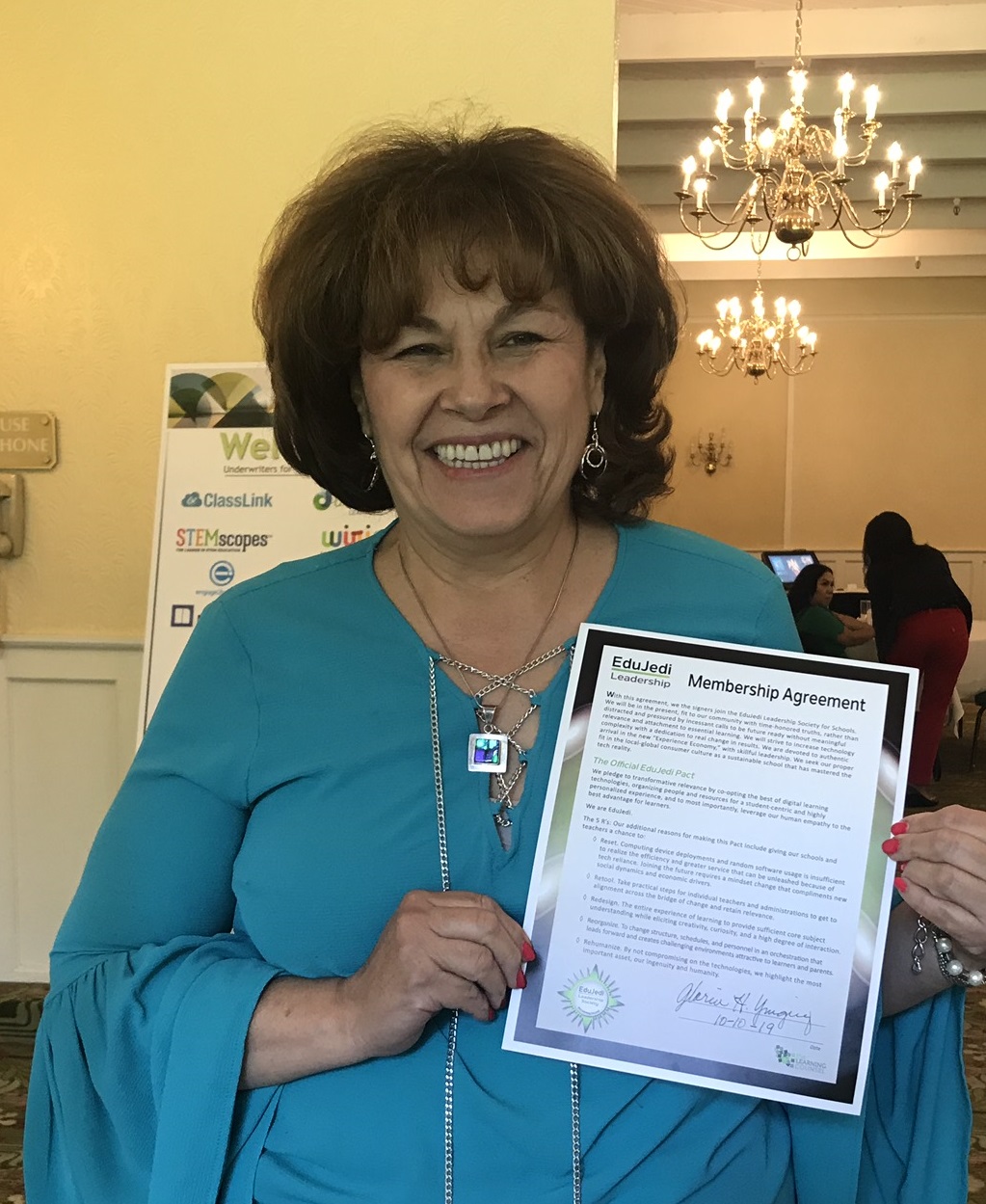 Gloria Yniguez, Principal, LA USD
Pacoima, CA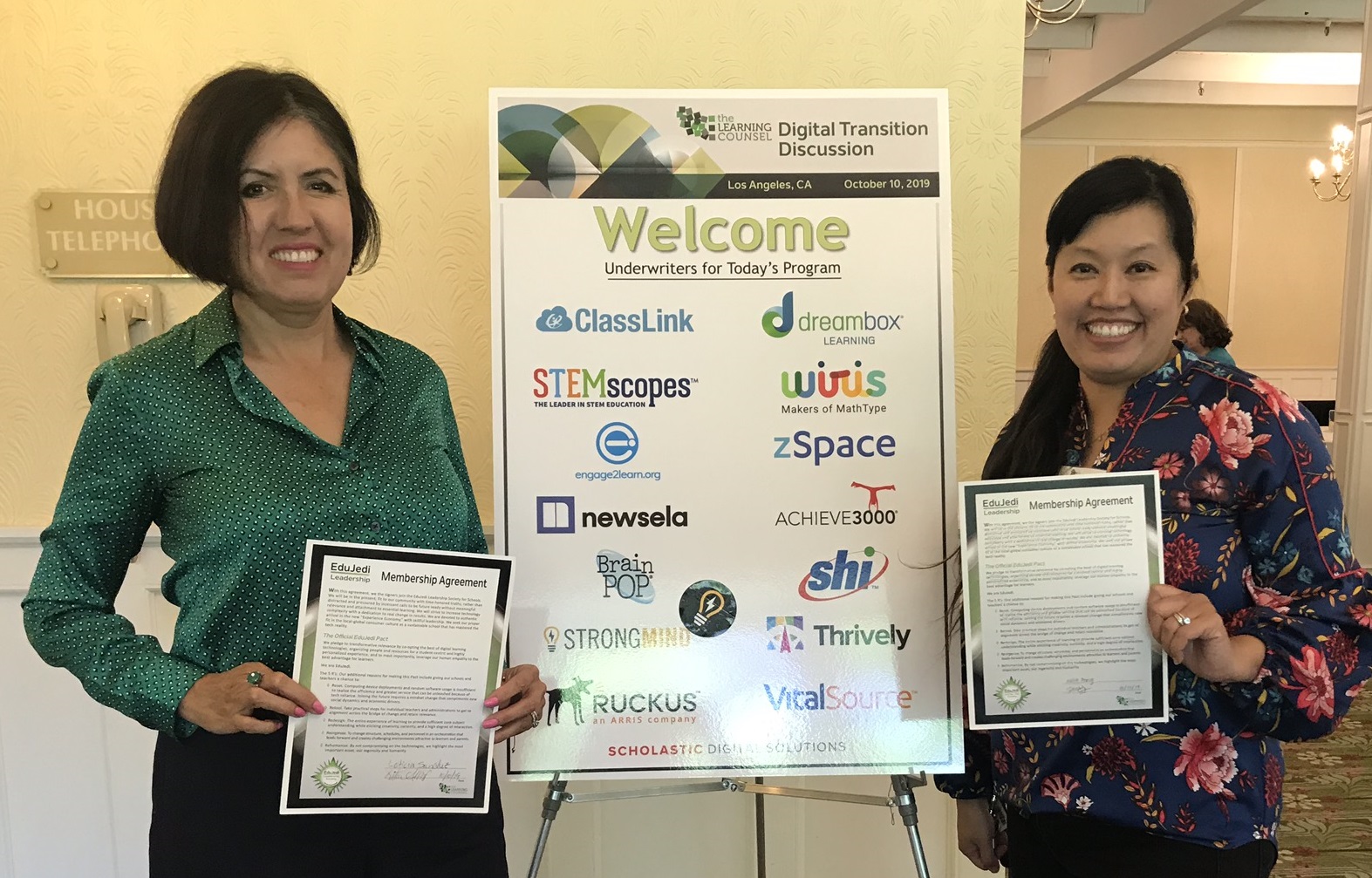 Leticia Sanchez, Principal, Sara Coughlin Elementary, LA USD Julie Peng, TSP, Sara Coughlin Elemtary, LA USD
Panorama City & Sylmar, CA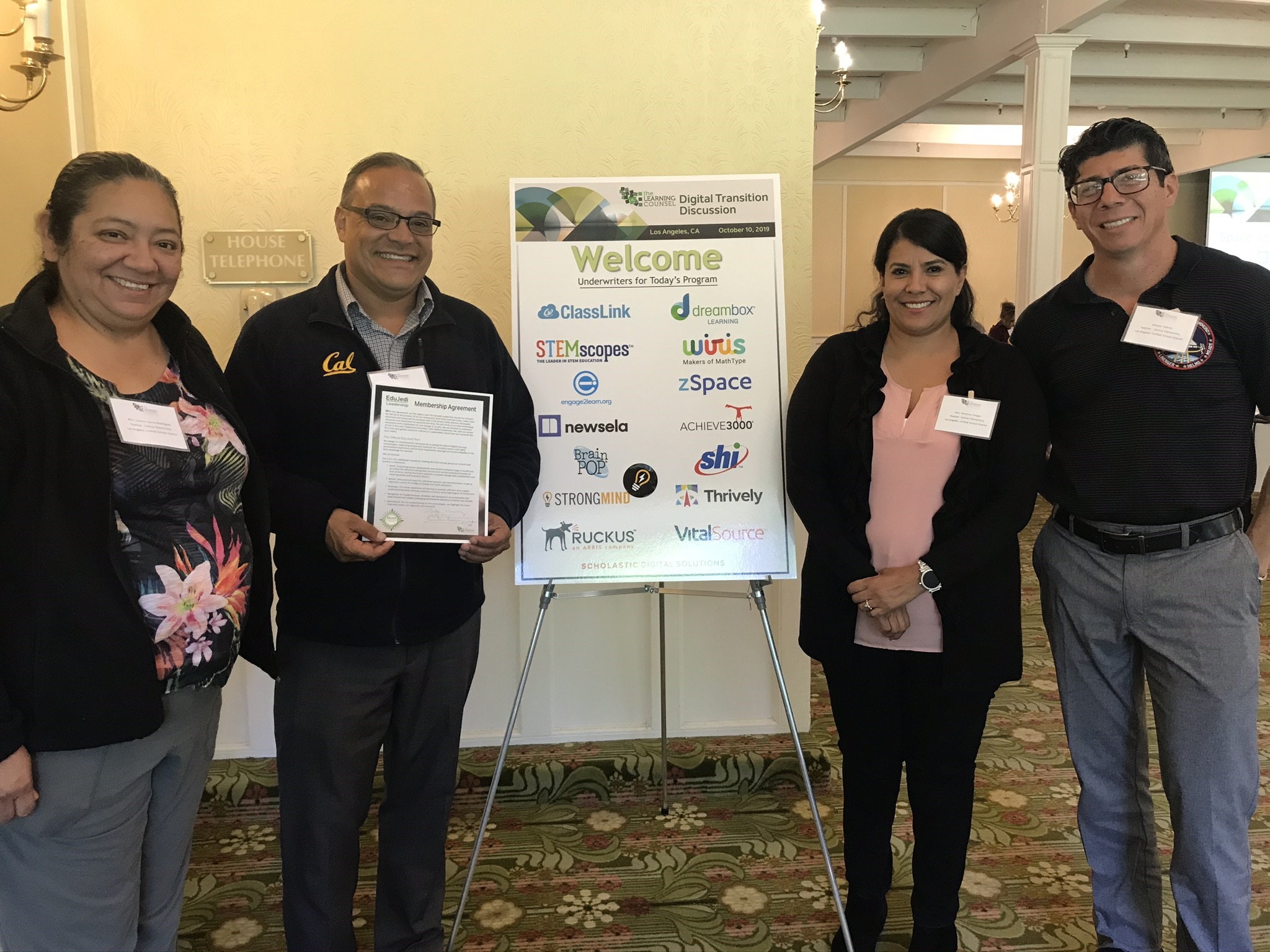 Jose Orellana, Data/Problem Solving Coordinator, LA USD Veronica Vargas, Teacher, Sylmar Elementary, LA USD Alfredo Galvez, Teacher, Sylmar Elementary, LA USD Lorena Garcia-Rodriguez, Teacher, Sylmar Elementary, LA USD
Los Angeles, CA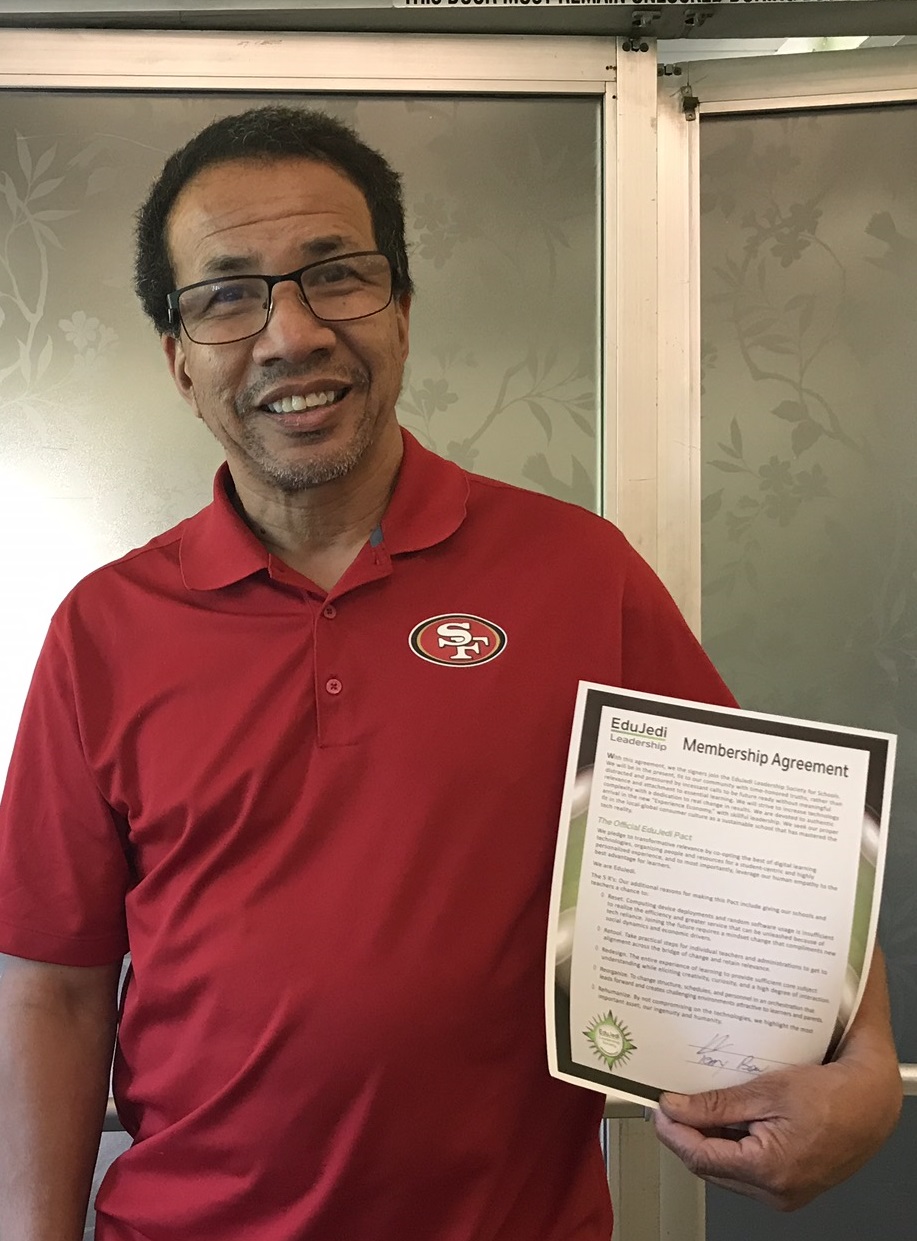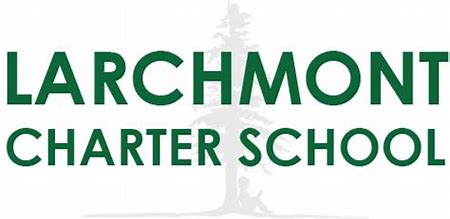 Terry Bow, IT Technician, Larchmont Charter School
Los Angeles, CA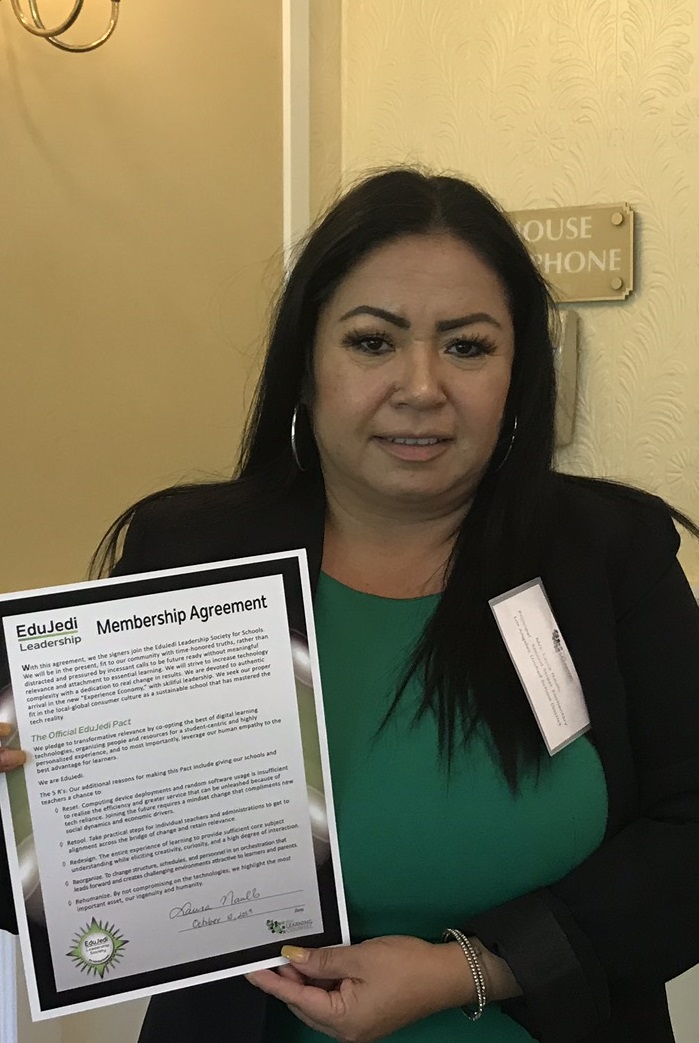 Laura Naulls, Principal, Second Street Elementary, LA USD
Pasadena, CA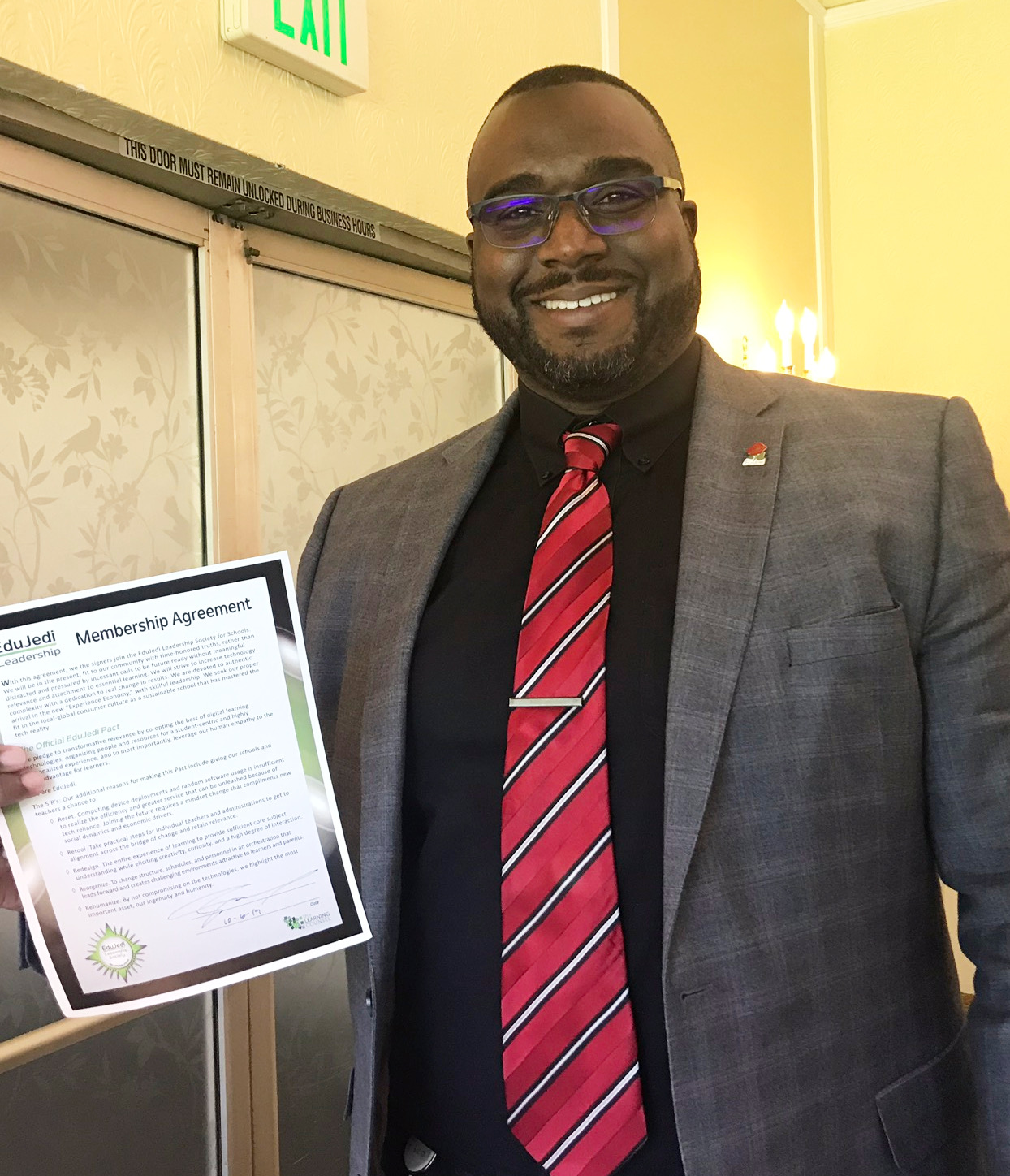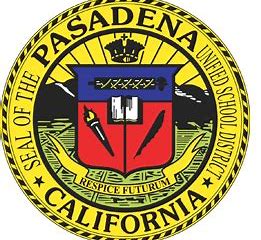 Tendaji Jamal, Chief Information Technology Officer, Pasadena USD
Park City, UT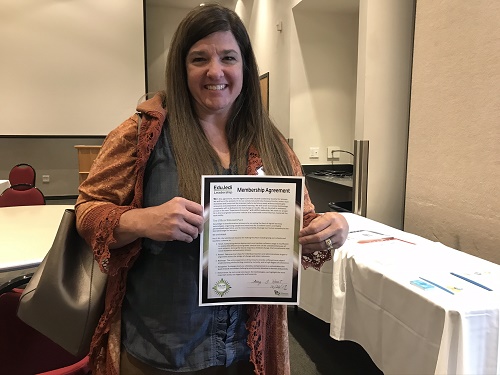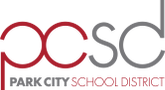 Dr. Amy Hunt, Chief Academic Officer, Park City Schools
Salt Lake City, UT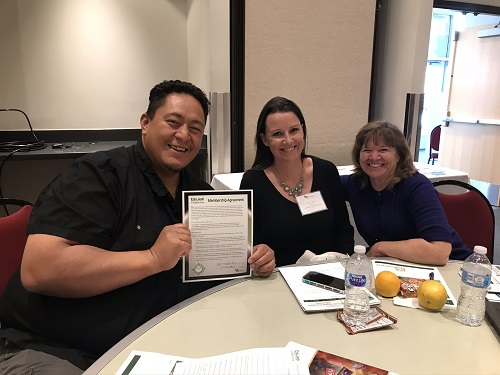 Hema Katao, Assistant Principal/Dean of Students, Academy for Math, Engineering and Science Kim Spencer, Teacher, Academy for Math, Engineering and Science Tamara Aho, Teacher, Academy for Math, Engineering and Science
Sandy, UT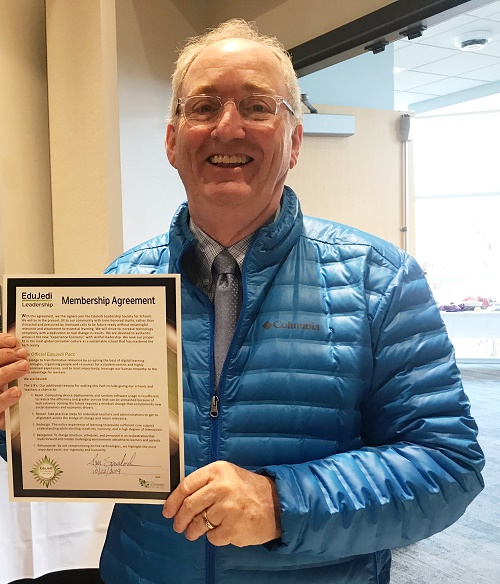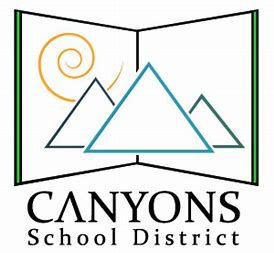 Ken Spurlock, Principal, Canyons Virtual High School/Canyons Technical Education Center, Canyons School District
San Diego, Ca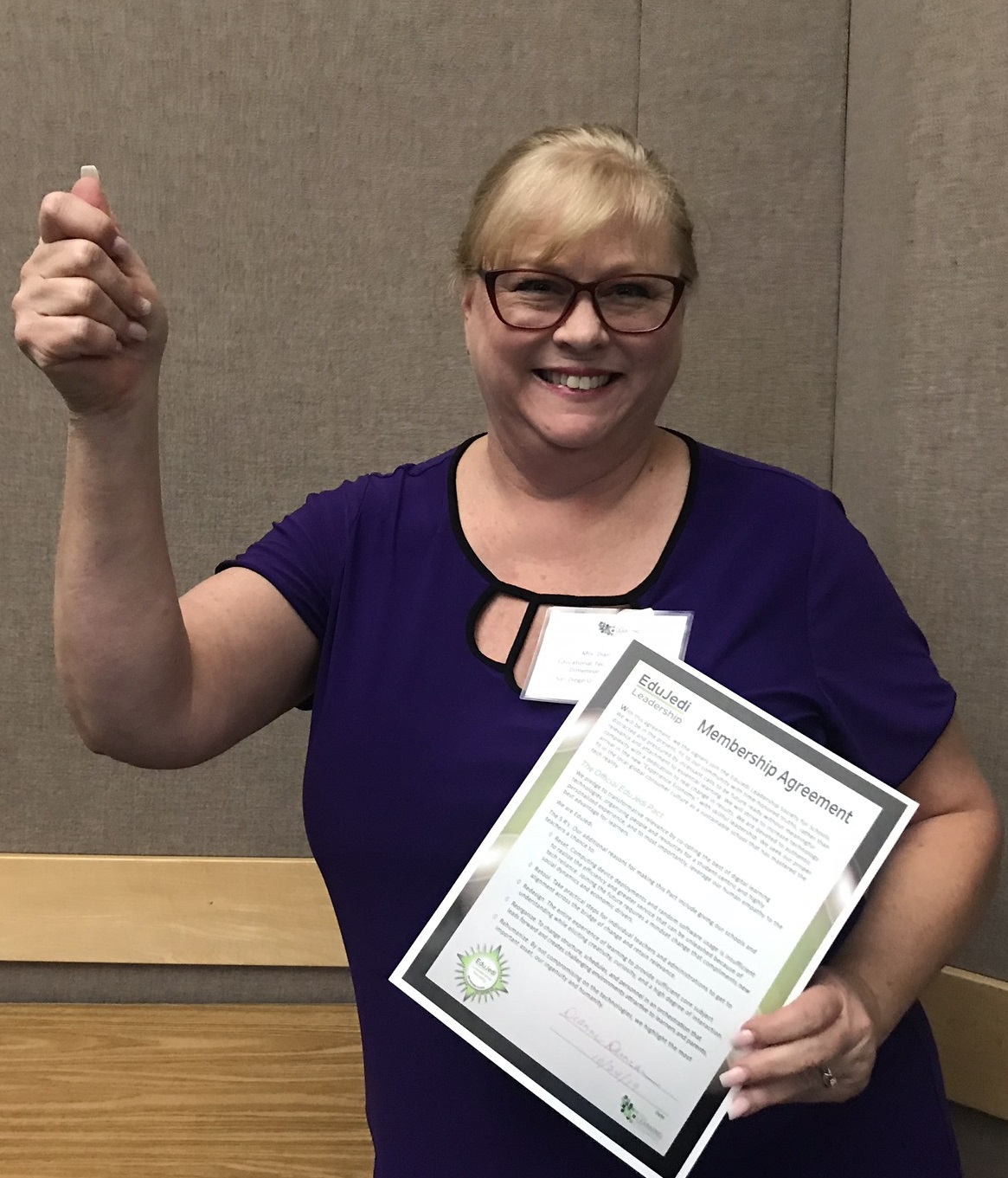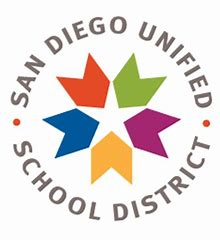 Dianne Duncan, Educational Technology Manager-Dimensions Collaborative, San Diego Unified School District
Escondido, Ca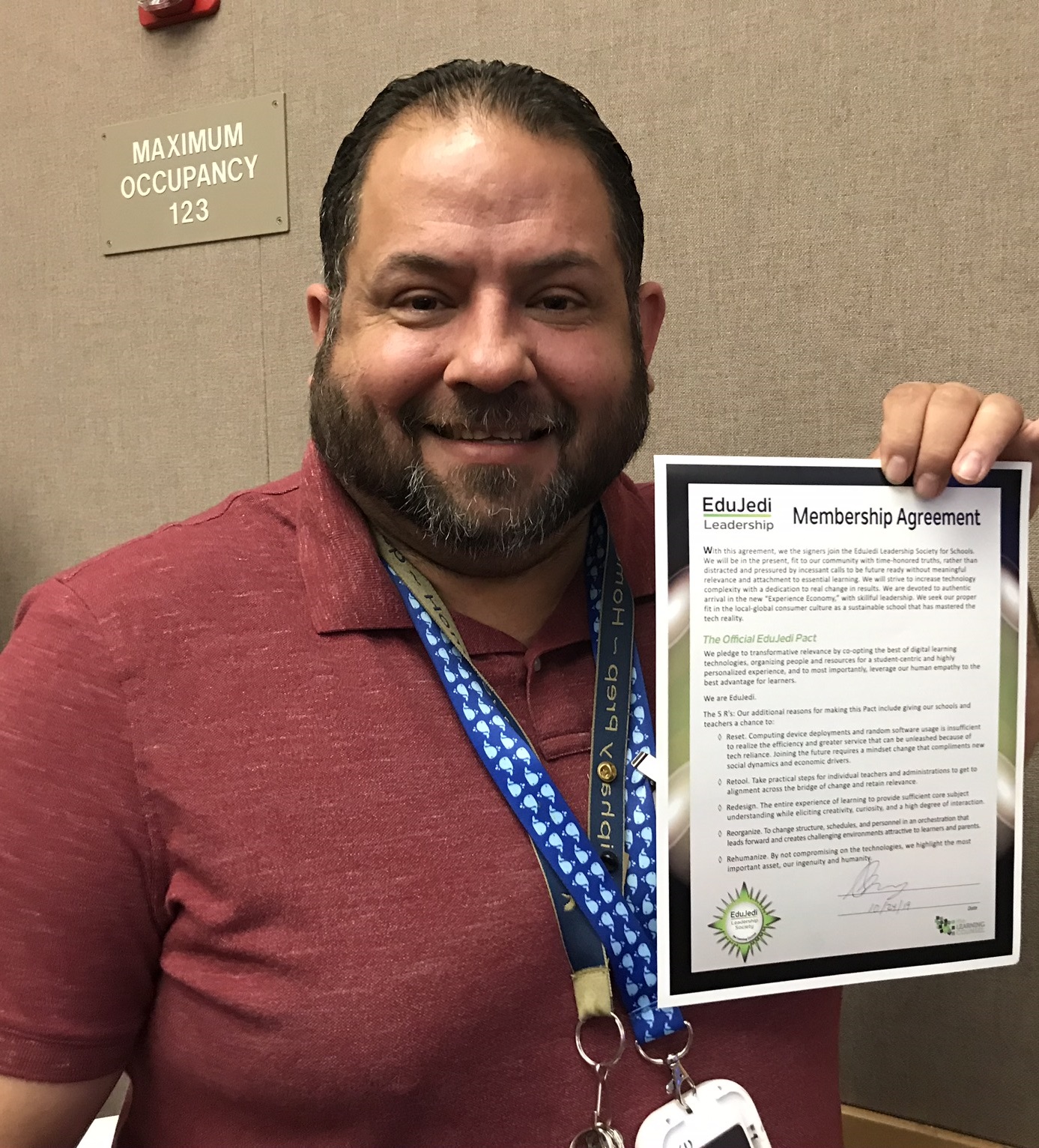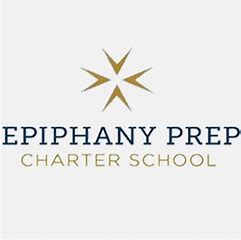 George Ramirez, Coordinator of Assessments and Instructional Technology, Epiphany Prep Charter School
La Mesa, Ca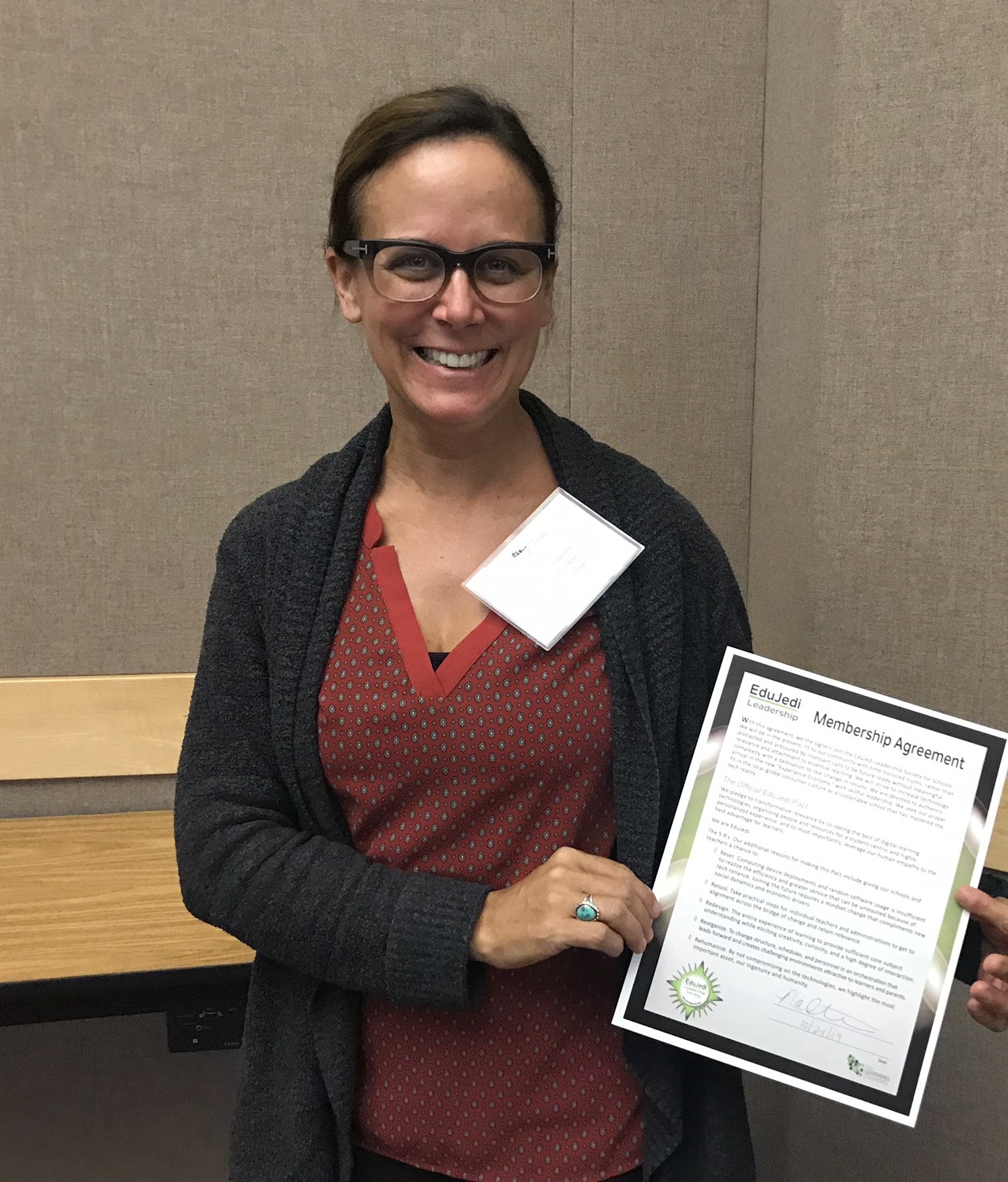 Natalie Addleson, Vice President, Balboa School
Austin, Tx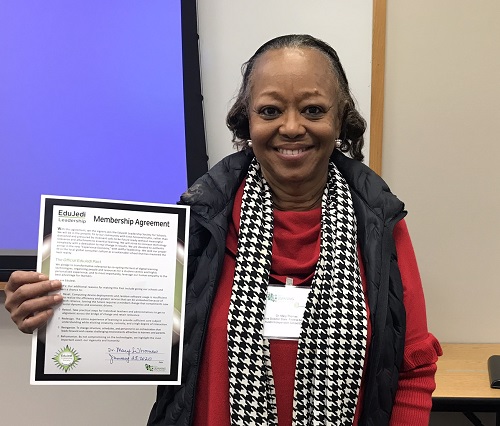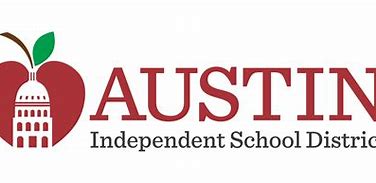 Dr. Mary Thomas, Executive Director State, Federal Accountability, Austin ISD
San Antonio, Tx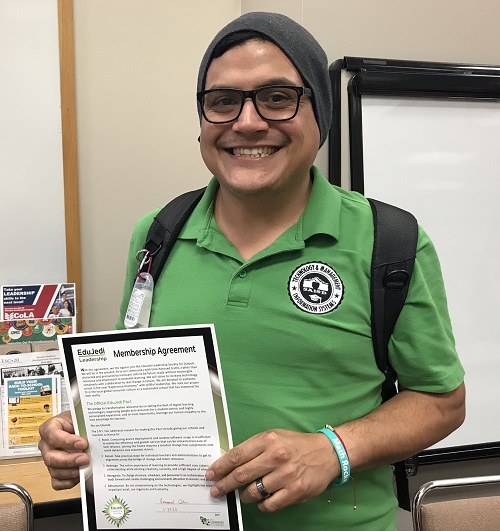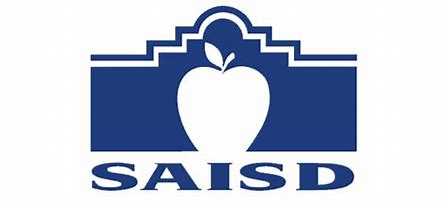 Emmanuel Ortiz, Computer/Network Technician II, San Antonio ISD
San Antonio, Tx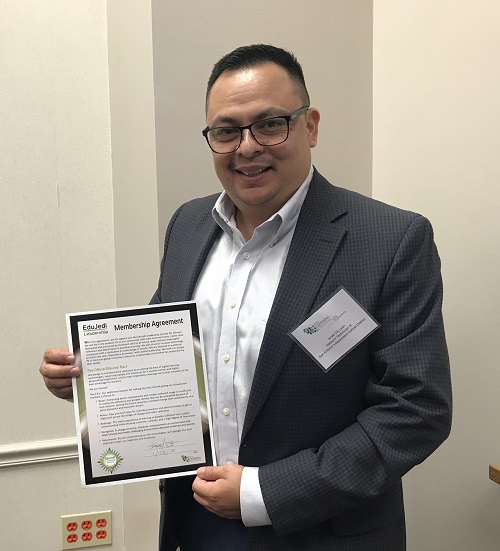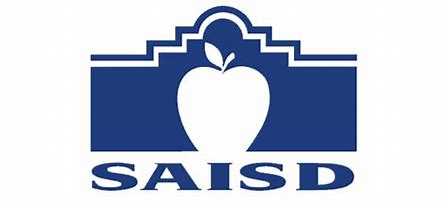 Israel DeLeon, Network Technician III, San Antonio ISD
Comfort, Tx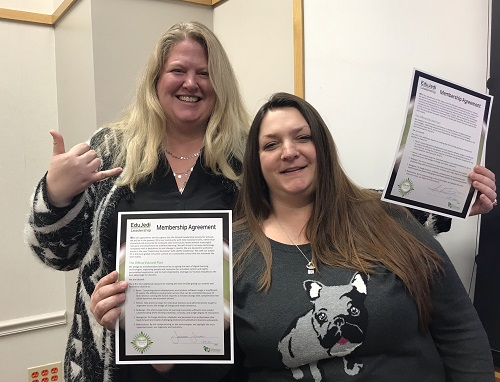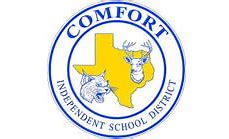 Jennifer DiGiacinto, Director of Technology, Comfort ISD Jessica Jones, Instructional Technologist, Comfort ISD
San Antonio, Tx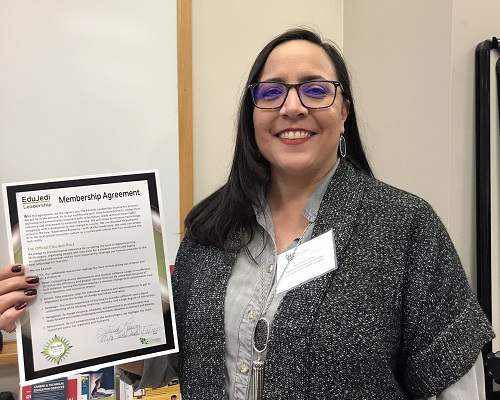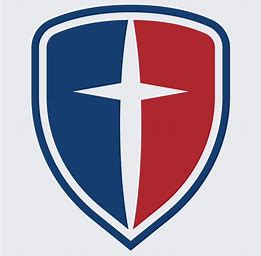 Laura Lopez, Digital Technology Coordinator, Cornerstone Christian Schools
San Antonio, Tx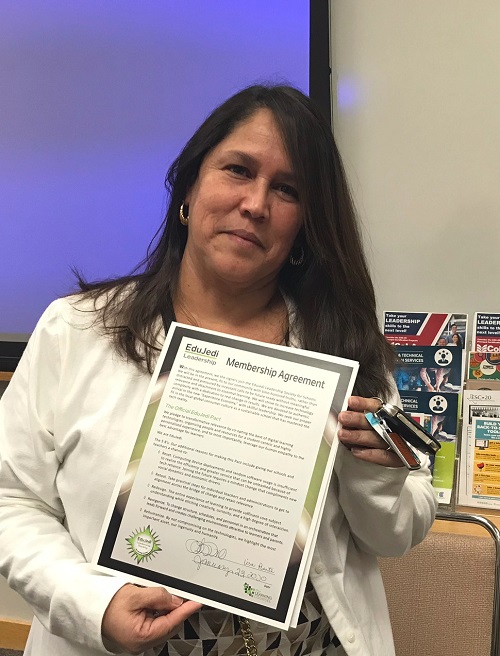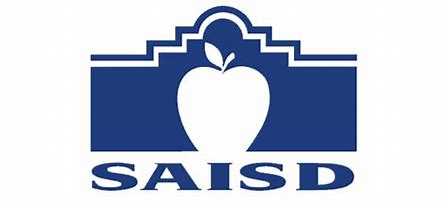 Lisa Puente, Technology Project Specialist, San Antonio ISD
San Antonio, Tx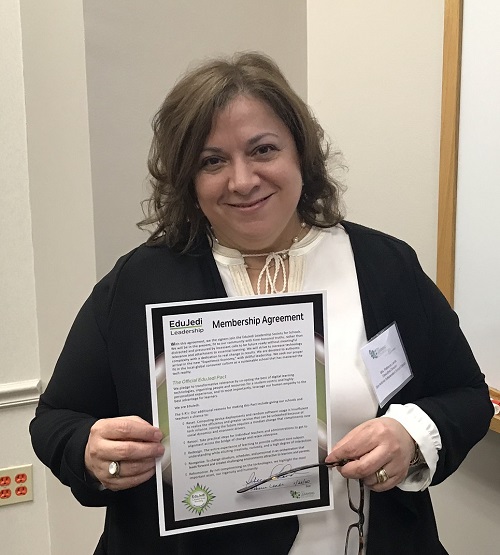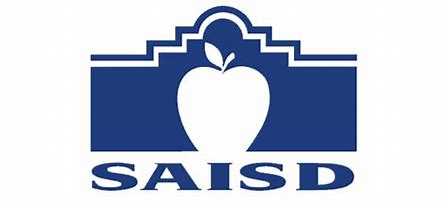 Rebecca Landa, Executive Director, San Antonio ISD
San Antonio, Tx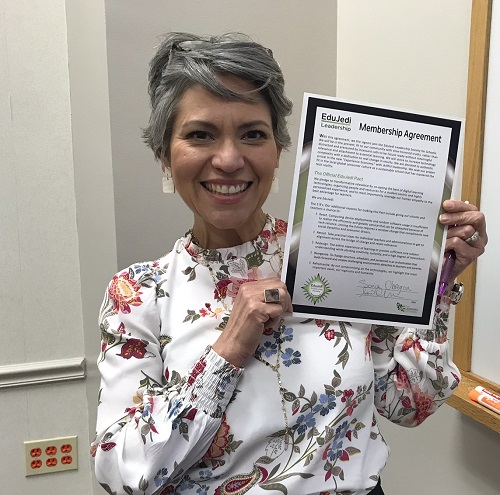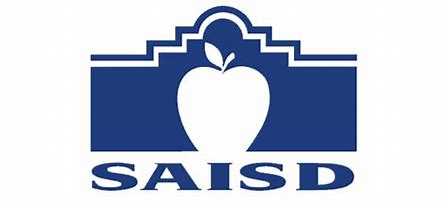 Sonia Obregon, Ed Tech Coordinator, San Antonio ISD
San Antonio, Tx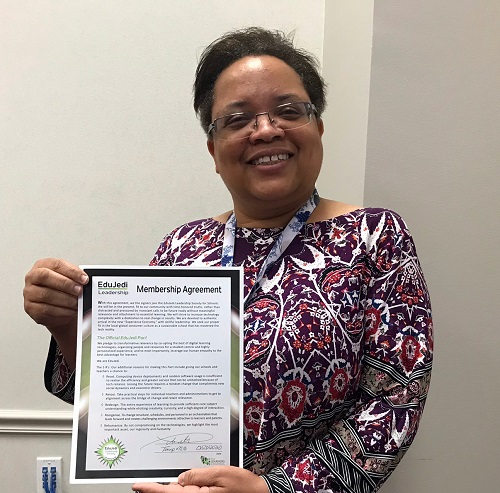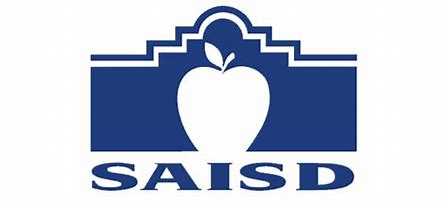 Tonya Mills, Coordinator, Ed Tech & Design, San Antonio ISD
Kansas City, MO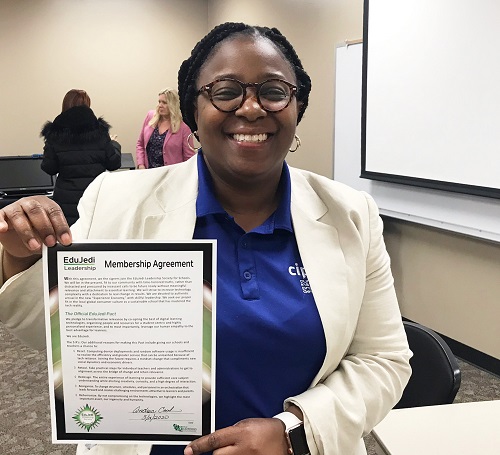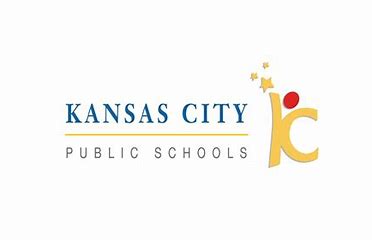 Andrea Cook, Coordinator of Tech Integration, Kansas City Public Schools
Kearney, MO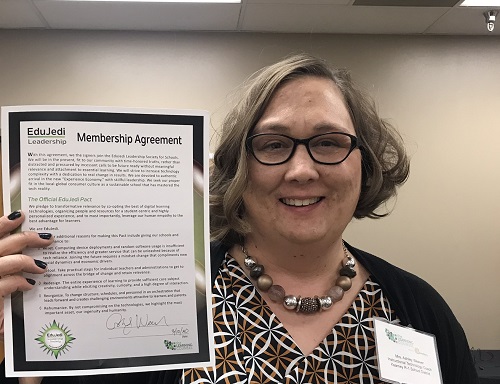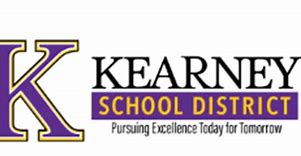 Ashley Weaver, Instructional Technology Coach, Kearney R-1 School District
Blue Valley, KS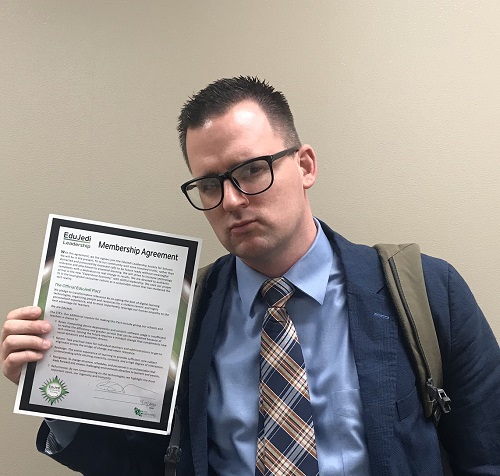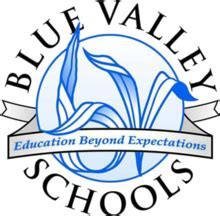 Brad Moser, Director of Blended Learning, Blue Valley School District #229
Rockwood, MO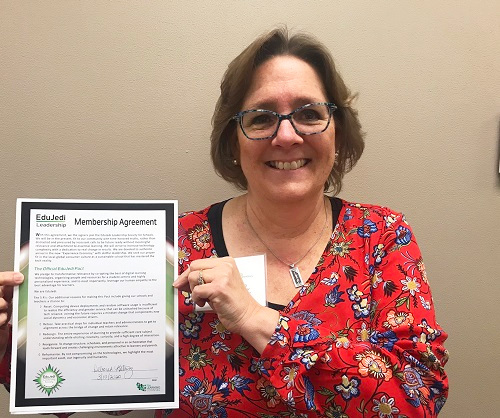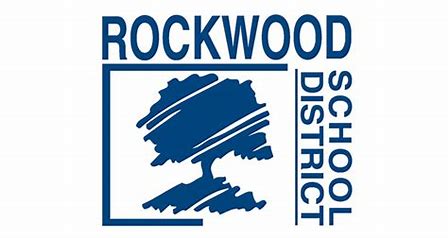 Deborah Ketring, Chief Information Officer, Rockwood School District
Belton, MO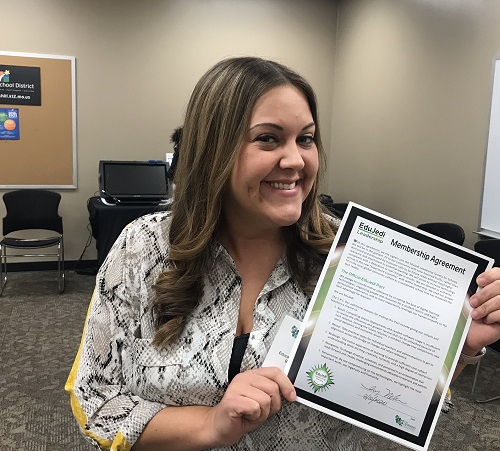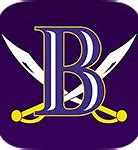 Ivy Nelson, Education Technology Manager, Belton School District
Fort Zumwalt, MO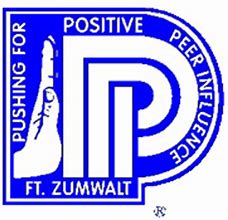 Nick Cusumano, Director of Instructional Technology, Fort Zumwalt, School District
Monroe County, FL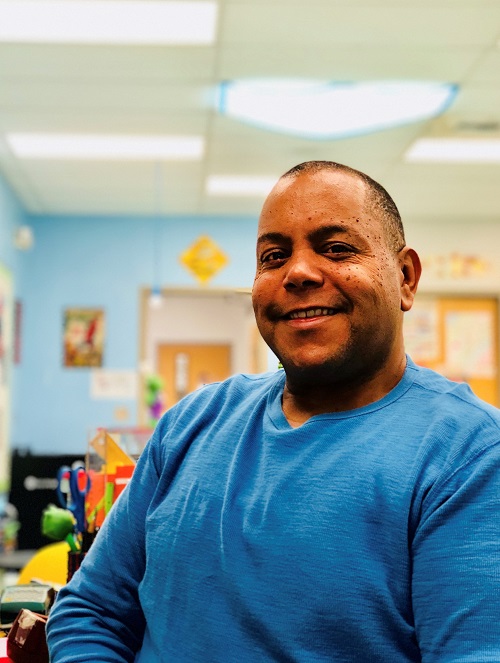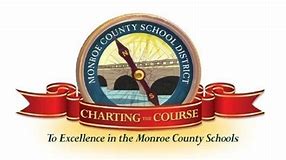 Kevin Walden, Technology Integration Specialist, Sugarloaf Elementary/Middle School/Monroe County
Derry NH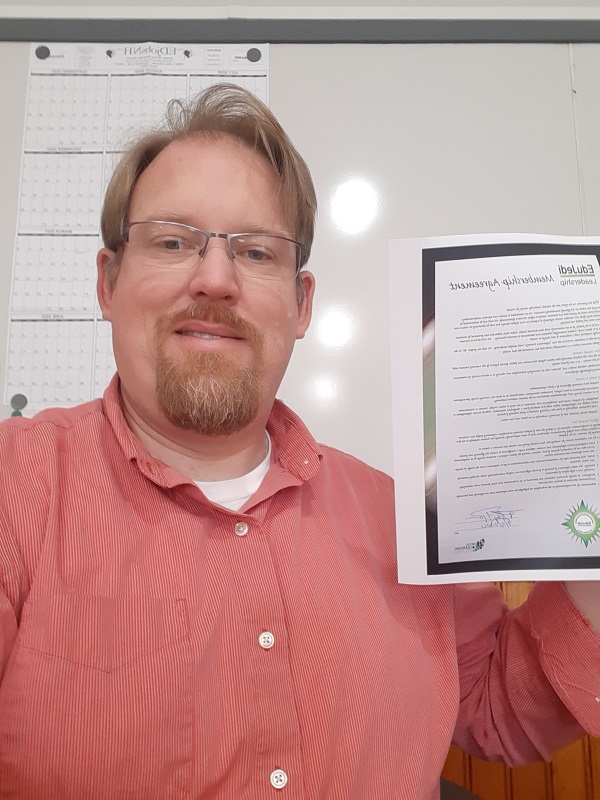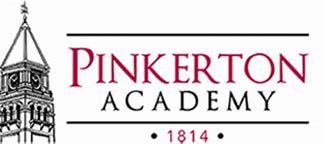 Dr. Tim Powers, Headmaster, Pinkerton Academy
Pickerington, OH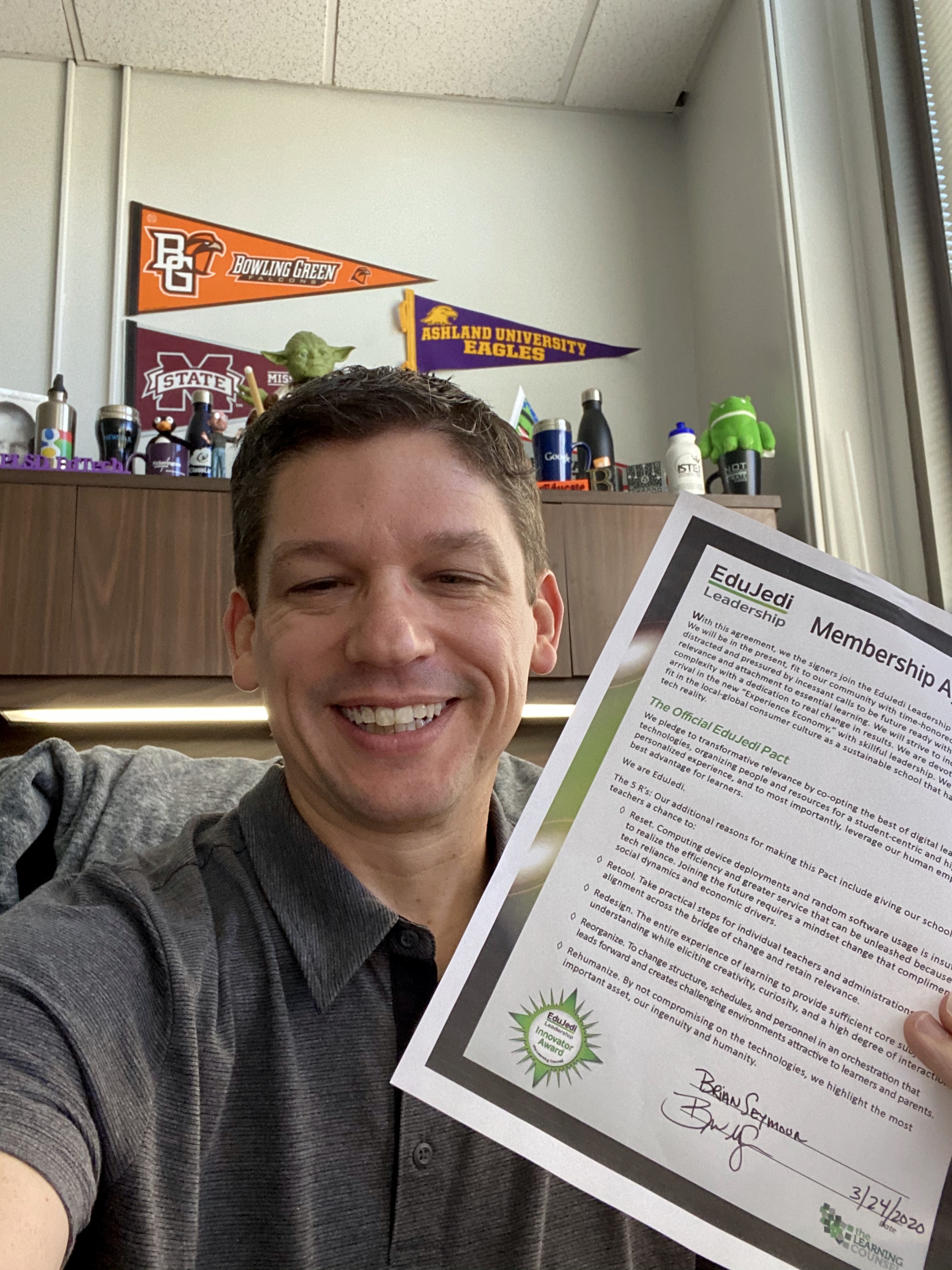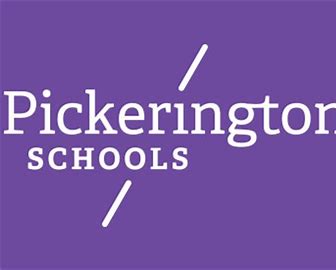 Brian Seymour, Director of Instructional Technology, Pickerington Local School District